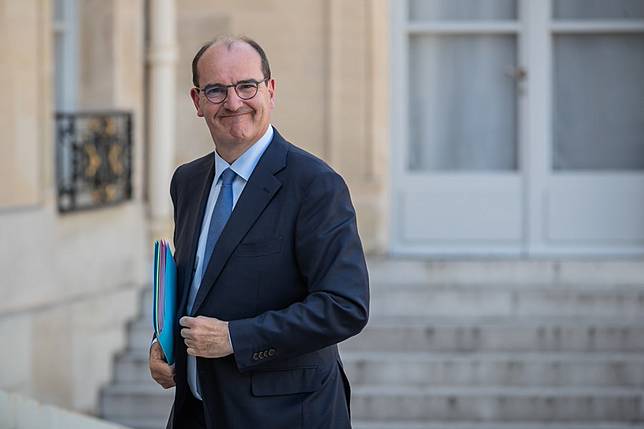 French Prime Minister Jean Castex arrives for the minister council at the Presidential Elysee Palace in Paris, France, 7 July, 2020. (Photo by Aurelien Morissard/Xinhua)
BEIJING, July 9 (Xinhua) -- Chinese Premier Li Keqiang on Thursday congratulated Jean Castex on his appointment as the new French prime minister.
In his congratulatory message, Li said that China and France are permanent members of the United Nations Security Council and major economies in the world, and both are staunch supporters of multilateralism and free trade.
Strengthening cooperation between the two countries is not only conducive to enhancing the well-being of the two peoples and promoting the development of China-Europe relations, but also beneficial for safeguarding world peace, stability and prosperity, he said.
The Chinese premier noted that since the outbreak of the COVID-19 pandemic, the Chinese and French people have sticked together through thick and thin and helped each other, which has demonstrated their deep friendship.
China attaches great importance to the comprehensive strategic partnership between the two countries and looks forward to working with the French side to promote the continuous development of China-France as well as China-Europe relations and cooperation, he said.  ■