A generation of Chinese mums has grown up with the internet, and they use it to buy clothes for their children more than they do to stock their own wardrobes
'Mommy blogs' and social media posts by 'normal' women about their kids' fashion choices have more influence on Chinese millennials than KOLs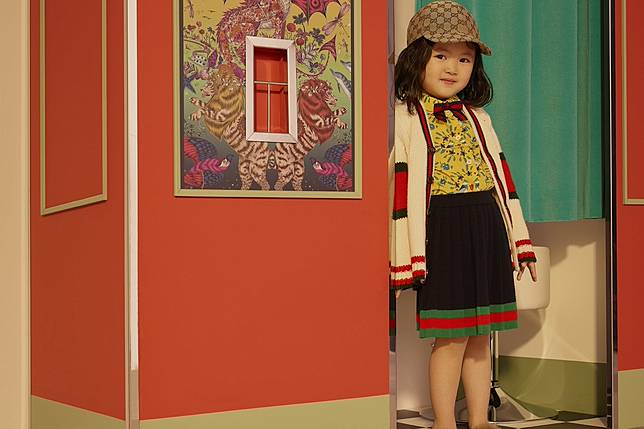 When the Baby Dior team posted a photograph of child influencer and actress A Lalei dressed in head-to-toe cream and lace Dior on their Weibo account, its engagement shot up " as did their sales. A few weeks later, they uploaded a picture of actor couple Du Jiang and Huo Siyan's child, Du Yuqi, in a "mini-me" outfit from their ready-to-wear collections and their follower numbers leapt up once again.
The China market has long been a focus of childrenswear brands looking to expand. The global luxury childrenswear market reached US$6.6 billion last year, up by 3.8 per cent year-on-year, according to Euromonitor. In China, its growth doubled in just 12 months.
A new report by K11's Future Taskforce, "The Mommy Economy in China", focuses on the retail habits of Chinese millennial mothers and should be required reading for any childrenswear brand trying to make millions in mainland China.
The report looks into how mothers born after 1980 shop for their children " and why fashion should be careful of making lazy generalisations about them. Known as the BAT generation " after China's three e-commerce giants, Baidu, Alibaba (which owns the South China Morning Post) and Tencent " this is an age group that has grown up shopping online and is notably internet savvy.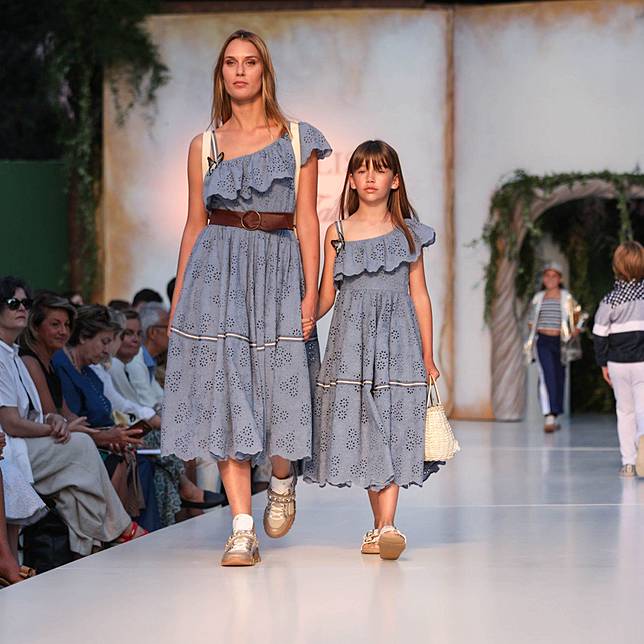 Their internet savviness apparently increases after they give birth: 39 per cent of the women profiled said that they bought most of their own clothes online, but when it comes to shopping for their children, that number jumps to 44 per cent. And even those who mostly shop in bricks-and-mortar stores are still heavily influenced by social media and online comparisons.
A whopping 91 per cent of BAT mums use their smartphones to compare prices for childrenswear on online platforms and read product reviews, whereas just 44 per cent of mothers of a similar age in the United States and Britain do so.
"Time-strapped millennial mums often engage in Robo behaviour (Research Online, Buy Offline)," says the report. "Compared to their Western counterparts, China's BAT mums are even more likely to use their smartphone as a shopping accessory, constantly taking in reviews and getting the opinions of other mothers they trust."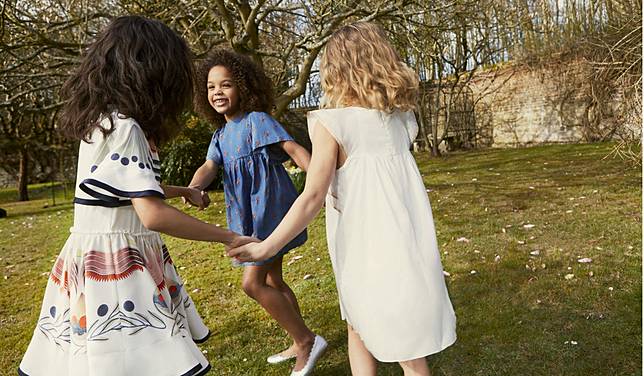 And then there is social media. Only 25 per cent of millennial Chinese mothers say that they have bought a piece of clothing for their children as a result of seeing a KOL or influencer post " which is lower than might be expected; on the other hand, 50 per cent say the views of other mothers online affect their purchases.
"Social media is already a real driver for childrenswear, but sometimes in unexpected ways," says Giuliana Parabiago, the marketing director for Pitti Bimbo, the world's top international childrenswear fair, which is held in Florence, Italy, in January.
View this post on Instagram

️

A post shared by Beyonce (@beyonce) on May 11, 2016 at 9:47pm PDT
"Often it is the mummy blogs that have the most power, as they have so many followers from all over the world. They show real fashion and lifestyle content, but in a very relaxed way " and all the family is included. It is the millennial way," Parabiago says.
Mini-me dressing is on the rise around the world " ultra glamorous examples of this include Kim Kardashian and her daughter North wearing matching Vetements and Givenchy outfits, and Beyonce sharing an image of herself wearing the same Gucci dress as her daughter, Blue Ivy.
However, the report suggests that micro-influencers " those with less than 500,000 followers who regularly post pictures of themselves in identical outfits to their children " are also important drivers of this trend.
In China, these "normal" mothers often become brand advocates themselves, sharing their mini-me photo shoots on WeChat groups " in many cases, because they are being incentivised by brands to do so.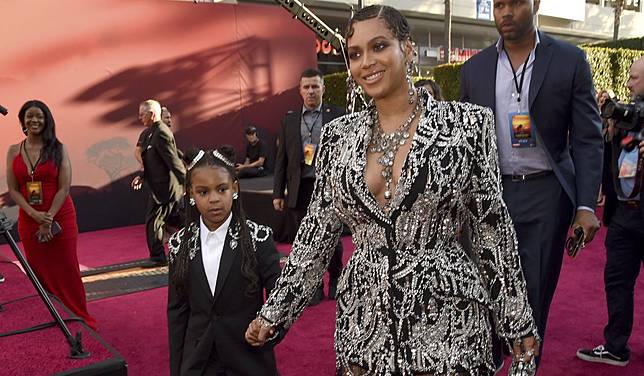 This phenomenon has changed the entire nature of childrenswear. Five years ago, luxury kids' collections were designed by a separate team.
Today, the need for easy-to-wash fabrics and higher safety standards means that, while the production of childrenswear is still outsourced, designers for brands including Gucci, Balenciaga, Burberry and Balmain are shrinking adult ready-to-wear collections to fit young children.
"Celebrity parents, KOL parents and kid influencers on social media platforms like Weibo, WeChat, RED and Instagram are key drivers on brand buzz and product recommendations for mini-me collections," says Wenyan Liu, the Asia editor of intelligence firm Gartner L2.
"We found that by far the most popular child-related Weibo content featured on luxury fashion brand accounts was about celebrities with their kids."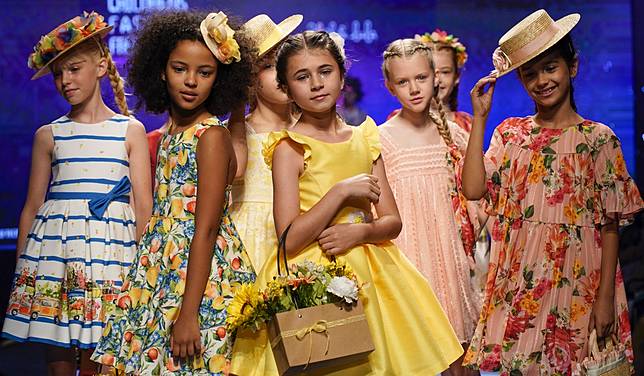 Burberry was one of the first labels to launch a children's line in China " and now boasts six stand-alone childrenswear stores in China and in Hong Kong. Fendi Kids recently opened a childrenswear boutique in Shanghai, its first to display matching adult clothes alongside the kids' collection.
Ralph Lauren released a number of adverts on Tmall, an e-commerce website operated by Alibaba, featuring matching boy's styles next to its menswear. The brand also collaborated with a popular KOL, Gogoboi, and his daughter to drive traffic to its e-commerce mini-program on WeChat.
Decision Dog, a research centre in China focused on consumer goods, predicts 38 per cent growth for the parent-child fashion market over the next year.
"The mini-me culture is becoming one of the most dominating fashion cultures associated with children in China," the K11 report concluded. "A cool, well-dressed kid is a manifestation of the parents' good taste."
However, while brands have responded to the China-wide trend for luxury childrenswear, many are still making basic missteps; mostly, they are not promoting their clothes enough online.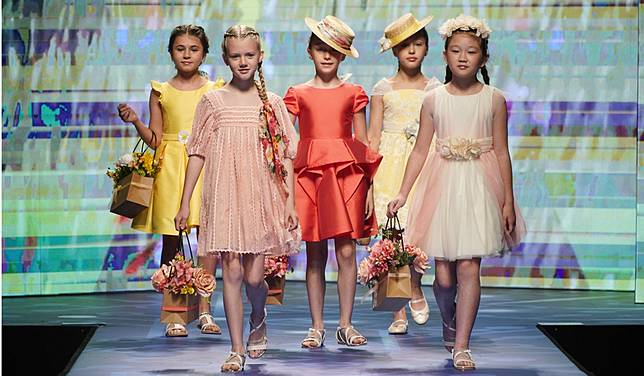 "Only 21 per cent of benchmarked fashion brands post about kid-related content on Weibo," says Liu. "Just 30 per cent of brand sites have a filter for their kids' collection, while only 6 per cent have that feature on their WeChat store. Even fewer luxury brands enable (direct sales) for kidswear or have dedicated features, such as allowing users to navigate by ages.
"For example, Fendi and Moncler have children's collections but they are not available for sale online in China, which is a huge missed opportunity."
Copyright (c) 2019. South China Morning Post Publishers Ltd. All rights reserved.