Comments made during Xi's visit to Nepal being seen as aimed at trouble spots from Tibet and Xinjiang to Hong Kong
President's remarks are also wider warning to US not to meddle in China's domestic issues, such as Hong Kong, academic says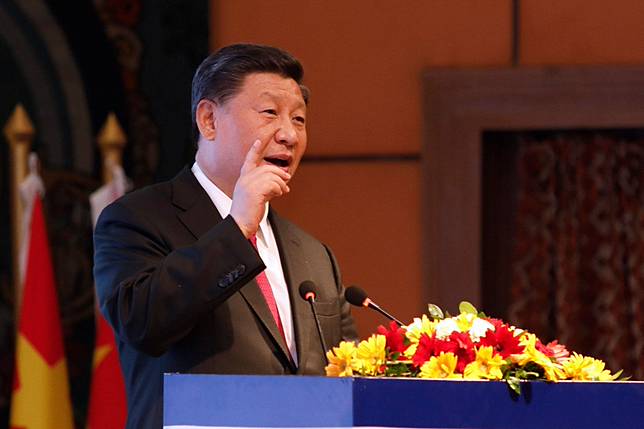 Chinese President Xi Jinping warned on Sunday that independence advocates anywhere in China would be crushed, using tough language that is being seen as aimed at trouble spots in the country from Tibet and Xinjiang to Hong Kong.
"Anyone attempting to split China in any part of the country will end in crushed bodies and shattered bones. And any external forces backing such attempts at dividing China will be deemed by the Chinese people as pipe-dreaming," he was quoted by state media as telling Nepal's leader during a visit to the Himalayan nation.
While the immediate context would have been the Tibet issue, in light of the Nepal government's crackdown on Tibetan independence activists protesting against Xi's visit, China-watchers also saw it as a wider warning that applied to Hong Kong as well after more than four months of civil unrest and street violence.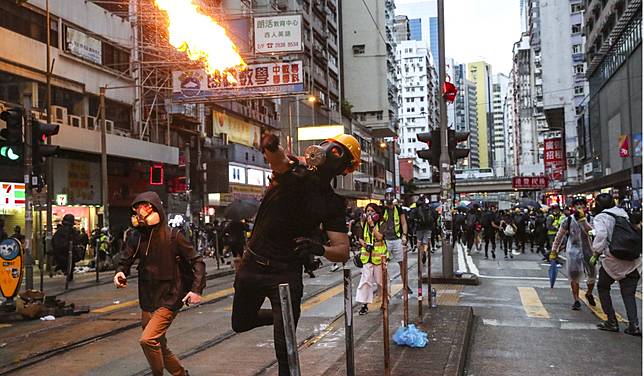 "The current situation in Hong Kong is grave, and it is a warning to the US and all other direct and indirect forces standing behind the extremist violence in Hong Kong," said academic Shi Yinhong at Renmin University in Beijing.
Policeman 'slashed in the neck' by protester amid citywide flash mobs
"He also referred to Taiwan and any forces intervening in the Xinjiang issue. (Taiwanese president) Tsai Ing-wen has leveraged the Hong Kong issue to raise her prospects in the coming election in Taiwan. It is within expectations that the Chinese leader made such remarks during his visit to a neighbouring country."
Lin Minwang, from the Centre for South Asia Studies at Fudan University, saw it as a double-edged warning.
"It is not only a repeat of China's position against any attempt to separate Tibet from China, but also a warning to the US not to meddle in China's other domestic issues, such as Hong Kong," he said.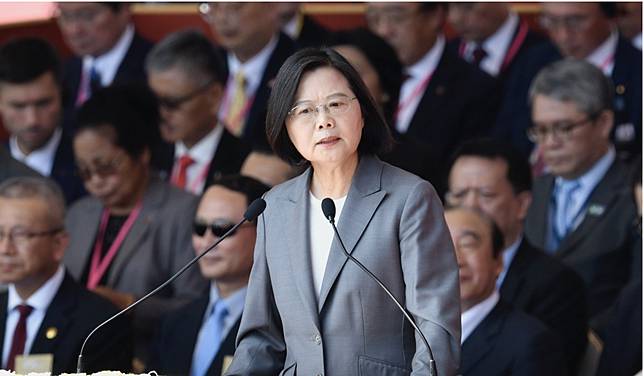 Professor Lau Siu-kai, vice-chairman of semi-official think tank The Chinese Association of Hong Kong and Macau Studies, said Xi's remarks reflected Beijing's determination to clamp down on separatism anywhere, Hong Kong and Taiwan included.
"Defending China's territorial integrity is the major source of the Chinese Communist Party's legitimacy. It won't make any compromise on this matter," Lau said.
Security chief refuses to quit over failure to quell Hong Kong protests
While Hong Kong was not as big a target as Taiwan, he said, Beijing was convinced the anti-government protests rocking the city were backed by "external forces" and Western countries in particular.
"Given Beijing's vigilance against separatism and calls (in some quarters) for Hong Kong independence, it won't make any concessions on demands put forward by protesters in Hong Kong. Beijing will also steadfastly support the Hong Kong government to get tough on the protests," Lau said.
In a related development, the Office of the Commissioner of the Ministry of Foreign Affairs in Hong Kong launched a scathing attack on the US Republican senator Ted Cruz after he criticised Beijing and expressed solidarity with the protest movement during a visit to the city on Saturday.
Cruz, an anti-China hawk, accused Chief Executive Carrie Lam Cheng Yuet-ngor of cancelling a scheduled meeting with him out of "weakness" and "fear" of anti-government protesters.
He claimed to have met "non-violent protest leaders" and insisted he himself had never heard, or seen evidence, of rioting, vandalism and mob attacks over more than four months of civil unrest in the city.
"Cruz was just telling bald-faced lies," a spokesman for the commissioner's office said. "He was blowing the trumpet for the extreme violent elements, and talking nonsense."
The spokesman also criticised Cruz for turning a blind eye to the extreme violence unleashed by the "black-clad rioters", while besmirching the city's "highly restrained police force" as conducting a "violent crackdown" on the protesters.
It is indeed baffling for Mr Cruz to say that he had not seen protesters' violent actsChief Executive's Office
The Chief Executive's Office, which remained silent on Saturday, reacted a day later to say: "It is indeed baffling for Mr Cruz to say that he had not seen protesters' violent acts … Before expressing their views, foreign politicians should put thought into the actions they would have taken if the same situation happened in their own country, instead of criticising Hong Kong irresponsibly or even expressing support or endorsement in any form for violent acts."
The office said Lam had cancelled her meeting with Cruz due to "other duty commitment", but noted that he had not raised any objection to a closed-door meeting with discussions kept confidential.
Copyright (c) 2019. South China Morning Post Publishers Ltd. All rights reserved.