One source says Beijing may decide to 'fight and talk alternatively' and is now closely monitoring the US president's next move following the vote by Congress
China reacted angrily to the proposals, accusing Washington of interfering in its internal affairs, and may feel obliged to respond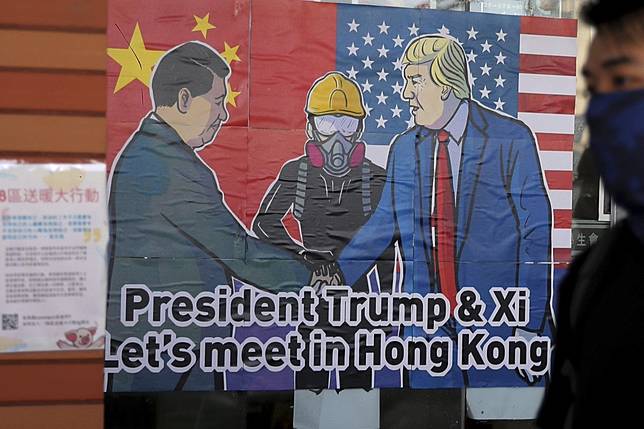 The Hong Kong Human Rights and Democracy Act could become another obstacle to a trade deal between the US and China, sources and diplomatic observers said on Thursday, with Beijing closely watching developments.
While US President Donald Trump is not expected to veto the bill, which enjoys broad bipartisan support, even the symbolic aspects may carry an extra significance " with a high-profile signing ceremony likely to further anger the Chinese government.
"The Hong Kong issue has the potential to influence the process of the trade talks. China will have to respond … if Trump signs it into law," said one person who is familiar with the trade talks.
Some sources said that in a worst-case scenario, China was willing to "fight and talk alternatively".
Negotiators from both sides have yet to finalise a date and venue for the US president and his Chinese counterpart, Xi Jinping, to meet to sign an interim deal after an initial plan to finalise arrangements at the Asia-Pacific Economic Cooperation summit in Chile fell through when the event was cancelled.
This delay has left a range of issues, from tariff reduction to intellectual property protection, still hanging in the air.
While the negotiation teams remain in contact, the Hong Kong bill has become a fresh source of tension after it passed both houses of Congress and was sent to the White House for Trump to sign.
Chinese Foreign Minister Wang Yi called the proposed legislation was US interference in China's internal affairs and that it had shaken trust between the two nations.
"Right now, the China-US relationship has reached a critical crossroads," Wang said in a meeting with William Cohen, a former US defence secretary, in Beijing on Thursday.
"But we regret to see that some politicians in the United States are now smearing, attacking, slandering China to a level close to madness."
Hong Kong democracy act slanders China to a level close to madness, Foreign Minister says
On Wednesday China lodged a protest over the bill with William Klein, the US diplomat responsible for political affairs at the embassy in Beijing, while Hanscom Smith, the US consul general in Hong Kong, was also summoned to a meeting with the Chinese foreign ministry commissioner Xie Feng.
The legislation requires the US government to make an annual assessment about whether Hong Kong enjoys a sufficient degree of autonomy from the mainland to justify its special economic status, for example its protection from tariffs on Chinese goods.
The Hong Kong General Chamber of Commerce has warned that the legislation would undermine business confidence and have a negative impact on the city.
Even though its passage into law would not necessarily mean US policy towards Hong Kong changes immediately, it still threatens to become another complication in the trade negotiations.
Scott Kennedy, a China specialist at the Centre for Strategic and International Studies, said the two nations were already dealing with a number of areas of contention, ranging from economics and politics to social issues.
He said Trump would definitely sign the law, adding: "The content of the new law wouldn't cause any immediate changes of policy toward Hong Kong. President Trump will still have some flexibility."
But speaking on the sidelines of the Bloomberg New Economy Forum in Beijing, Kennedy warned: "A game-changer will be if there is a massive use of force by Chinese authorities in Hong Kong with a mounting loss of lives."
Fred Hu, founder of Primavera Capital Group, said at the same forum that US politicians were using Hong Kong as "a pawn in the epic geopolitical rivalry" with China and warned that the bill could hinder the trade talks.
"It is a sheer self-serving politics on the part of the US. I don't think they really care about what is happening in Hong Kong, partly they hope Hong Kong's turmoil will continue," Hu said.
But former US trade representative Charlene Barshefsky told the event that she did not think Hong Kong was relevant one way or another with respect to the trade disputes between China and the US.
Donald Trump's trade war is 'holding gun to the head' of US economy
Ministry of Commerce spokesman Gao Feng said that communication between the trade negotiators was continuing, and that China was willing to work with the US on the basis of equality and mutual respect.
On Thursday, The Wall Street Journal reported that China had invited US negotiators for face-to-face talks in Beijing, citing unnamed sources.
US officials have indicated they would be willing to meet in person but have not committed to a date, the report said, and they would be reluctant to travel for talks unless China makes it clear it will make commitments on intellectual property protection, forced technology transfers and agricultural purchases.
Sources said the main point of contention was that both sides had yet to agree on how many tariffs should be removed on each other's products and the conditions for doing so.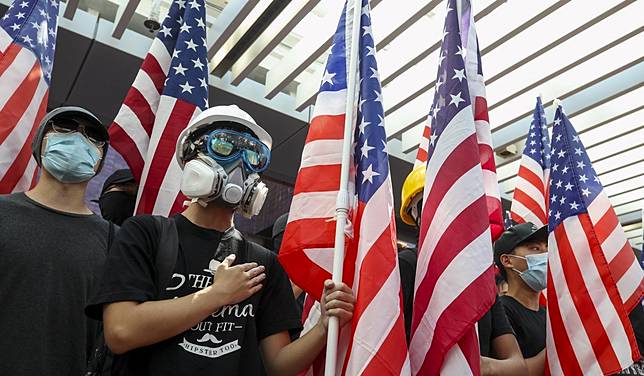 A key concern for the US is how many tariffs on agricultural products will be removed, while one of China's key demands is the removal of tariffs imposed in September this year.
It is widely expected that the US will " if not remove " at least postpone the imposition of further tariffs scheduled to take effect on December 15.
But expectations for how far any initial deal will go have been scaled back, with both sides needing more time for detailed negotiations on thorny issues such as China's technology transfers, industrial subsidies and reform of state-owned enterprises.
US-China trade negotiators in 'constructive' phone call
Speaking at the Bloomberg forum, Henry Kissinger, the former US secretary of state, said a mutual understanding of the history and cultural differences between China and the US was necessary to address the conflicts between the two sides, including Hong Kong.
"Hong Kong is bound to be a highly emotional issue in China, being the first colony or territory that was extracted from China in the period of colonialism, so its return to China has a highly symbolic quality," said Kissinger, who played a key role in the establishment of relations between the US and the People's Republic.
"We had problems with China, we had disagreements, but they were not part of a global struggle. This new situation is partly an impact of tech, partly the impact of different political systems, but we have lived through those before," he said.
Additional reporting by Finbarr Bermingham
Copyright (c) 2019. South China Morning Post Publishers Ltd. All rights reserved.