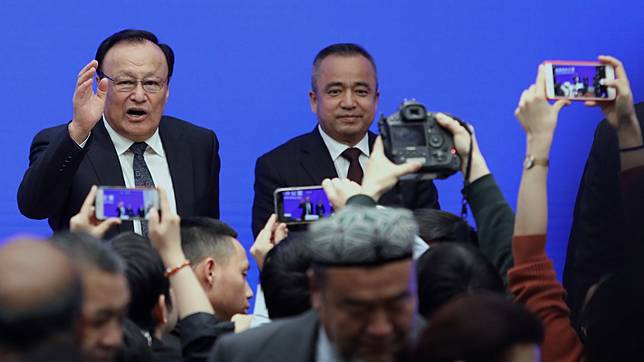 China will move to "normalize" mass internment facilities in Xinjiang and open what Beijing calls education facilities in the region in the future, amid rising US-China clashes over the treatment of ethnic minorities in the western region.
In a press conference on Monday, Shohrat Zakir, chairman of the Xinjiang government, took aim at foreign media and western governments, blaming them for distorting the image of China's controversial counter-terrorism efforts in the predominately Muslim region, in particular its mass detention of Uygurs accused of harboring extremist ideas by the authorities.
"The US is getting restless and has launched a smear campaign against Xinjiang," he said. "But no force can stop Xinjiang's progress toward stability and development."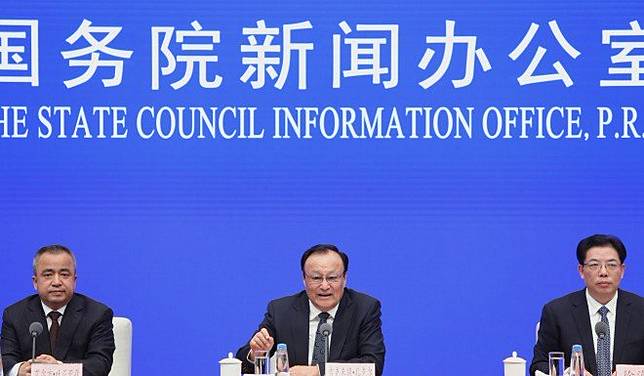 Zakir's criticism of the US echoed that of top Chinese diplomat Yang Jiechi, who told US Secretary of State Mike Pompeo that the US should stop interfering in China's internal affairs in a phone call on Saturday, according to China's Ministry of Foreign Affairs.
Last week, the US House of Representatives voted overwhelmingly to approve a strongly worded bill paving the way for sanctions against Chinese officials over human rights abuses in Xinjiang. The bill must be passed by the Senate and signed by President Donald Trump.
Zakir said claims that the facilities were holding more than a million people were "baseless." Authorities in Xinjiang are operating mass detention facilities that could hold around one million people, according to estimates by the United Nations.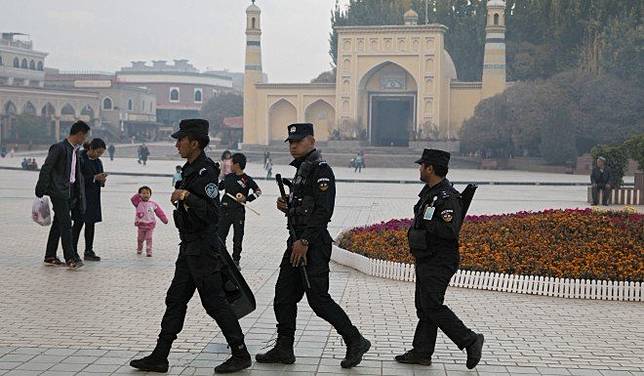 He said that the facilities, which Beijing calls "vocational education and training centers," were used to "save" those who had "committed petty crimes or minor offenses while involved in terrorist and extremist activities."
"The number of people participating in vocational skills education and training is dynamic, some going in, some going out," said Zakir, without offering exact figures.
Zakir said that all participants in the government education program had completed their coursework and found jobs. He did not specify precisely how many participants were currently in the program, had graduated or whether those with jobs were free to return home.
But some human rights monitors have raised concerns that those who have left the facilities to find work may not be free from coercion at their jobs.
Zakir said the next steps for the facilities would be to open them for "daily, normalized and open" training to village cadres, party members in rural areas, rural farmers and herders, as well as unemployed graduates of junior and senior high schools. He added that participation would be based on "freedom of choice and the principle of free movement."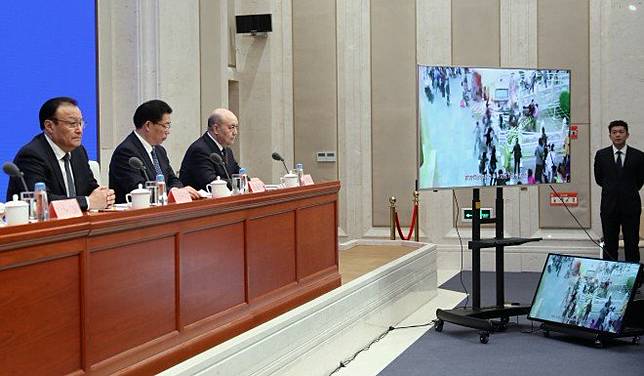 Days after the House vote last Tuesday, Chinese state media sought to justify the country's crackdown in Xinjiang with the release of two new documentaries on terrorism in the region.
The English-language programs were produced by CGTN, the international arm of state broadcaster CCTV.
The documentaries sought to reinforce the narrative that attacks and clashes in the region were no different to terrorism in the West, including the September 11 attacks in the US.
Additional reporting by Jun Mai
Copyright (c) 2019. South China Morning Post Publishers Ltd. All rights reserved.