Wang Jiang is expected to become the president of Bank of China soon following postings in party's WeChat account
Move follows the appointments of financial technocrats in China Construction Bank, China Development Bank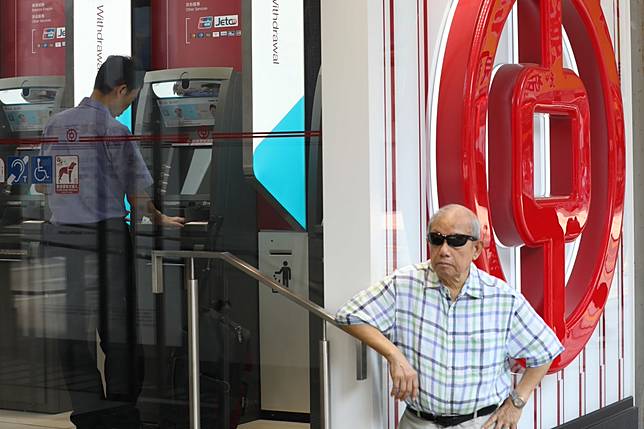 China is set to appoint another heavyweight financial technocrat to one of its state-controlled lenders in a move seen at greasing the nation's growth engine after a year of economic slump.
Wang Jiang, who is the deputy governor of eastern Jiangsu province, is set to become the president of Bank of China in the coming days as the central government rotates key officials into commanding roles in the US$40 trillion banking system, according to postings in a social media account operated by the lender's Communist Party committee.
The 56-year old technocrat chaired a meeting on Wednesday as the party's deputy secretary in a committee within the bank, according to postings in a WeChat account operated by the committee. Local media outlets have reported that Wang will assume the senior role soon at the nation's fourth largest lender by assets.
China's economy grew last quarter at the slowest pace since records began in March 1992, as a trade war with the US damped exports and forced some foreign manufacturers to relocate elsewhere. China typically set quotas for bank lending to help propel growth targets and the technocrats play a role in smoothening the flow of capital to priority sectors.
Chinese banks lend record amounts as government seeks to arrest slowdown
Wang's imminent appointment will follow recent elevation of top provincial-level officials this year. Former Chongqing vice mayor Liu Guiping became the president of China Construction Bank (CCB) in March, while ex-deputy governor of Guangdong Ouyang Weimin took up the driving seat at China Development Bank in October.
Liu and Ouyang were formerly financial industry veterans before they took up roles at regional governments. Wang's career included a stint at CCB and Bank of Communications.
Good times may be over for China's banks as margins are squeezed amid slowdown
"After garnering experiences at regional governments, the bankers will have a wide vision on how to better manage the financial institutions," said He Haifeng, director of the Institute of Financial Policy at the Chinese Academy of Social Sciences in Beijing. "That is the reason why the leadership encourages personnel exchange between the government and financial sector."
On the mainland, officials with state-owned financial institutions and companies are viewed as party cadres rather than just corporate executives. The president of the Bank of China carries a vice-minister's rank.
Why 2019 could be the year of living dangerously for Chinese banks
Wang will fill in the vacancy left by Liu Lianke, who was made the bank's chairman in July, a position equivalent to the Communist Party's chief in the bank.
Wang holds a doctorate in economics and was a professor at Shandong University of Finance and Economics between 1992 and 1999. He was made a deputy governor in Jiangsu province in 2017 after his two banking stints.
A typical progression for top party officials at the nation's Big Four lenders would be a position with regulatory authorities such as China Banking and Insurance Regulatory Commission and China Securities Regulatory Commission.
Copyright (c) 2019. South China Morning Post Publishers Ltd. All rights reserved.