China's assistant minister of commerce Ren Hongbin said Beijing is hoping negotiations can conclude on a trade deal soon
Ren would not divulge any further detail, but advised gathered media to watch the Ministry of Commerce's future press statements for more information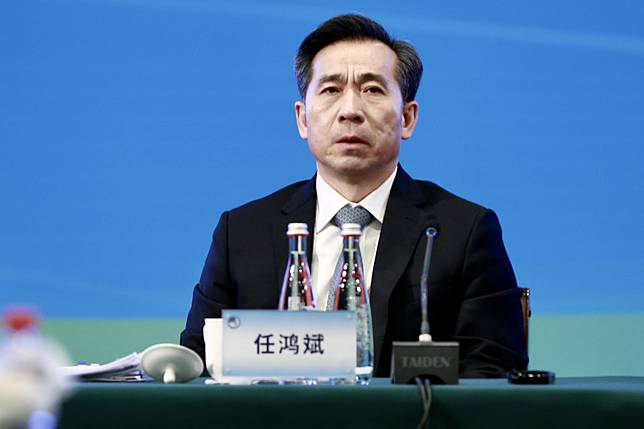 As the clock ticks towards December 15, when additional tariffs from both the United States and China would be applied to each other's exports, Beijing has said it hopes that a trade war deal will be reached "as soon as possible".
Ren Hongbin, assistant minister of commerce, said at a press conference in Beijing on Monday that "China hopes the negotiations can keep moving forward based on the principles of equality and mutual respect and reach a result that could satisfy all parties as soon as possible".
Ren would not divulge any further detail on the long-running negotiations, but with the tariff deadline rapidly approaching, he advised gathered media to watch the Ministry of Commerce's future press releases for more details.
Talks are reported to have been held up by a number of key issues, including the amount of US farm goods that China will commit to buying, whether Beijing will publicly commit to a fixed number, and the nature and extent of tariff removal.
China hopes the negotiations can keep moving forward based on the principles of equality and mutual respect and reach a result that could satisfy all parties as soon as possibleRen Hongbin
Ren said that the Chinese government's "attitude and stance" has been consistent, and reiterated the oft-cited government line that when it comes to US-China relations, "both benefit from cooperation, but both get hurt from conflict". He added that in negotiating, both sides should "take care of each other's core concerns".
On December 15 around US$160 billion of Chinese goods will face a new 15 per cent tariff on arrival at US ports. China, meanwhile, will impose a range of tariffs of 5 and 10 per cent on thousands of US products, including agricultural goods, chemicals, car parts and pharmaceutical products. This is the second tranche of tariffs announced in August, the first of which went into force on September 1. The two tranches have a combined value of around US$75 billion.
On Friday, China announced that it would exempt "some" American soybeans and pork from duties when entering its ports, but little additional detail was forthcoming. Nonetheless, it was read as another goodwill gesture amid ongoing negotiations, with China also having removed barriers to US poultry imports in October.
However, a series of senior US officials have taken to the airwaves over the past week to dampen widespread speculation that a "phase one" trade deal is close to completion, including US President Donald Trump and his top economic adviser Larry Kudlow.
On Sunday, speaking to Fox News, US Vice-President Mike Pence said that "what China knows and what the world should know, the era of economic surrender is over".
"We took a strong stand and we've imposed tariffs on hundreds of billions of dollars worth of goods, and as the president has made clear, we'll continue to take that path unless China is willing to step forward," Pence said. "We're negotiating a phase one trade deal that would make it possible for us to sell more agricultural goods into China. But the one thing you can know about President Trump is that he is always going to negotiate from a position of strength."
Pence added that the US has "the strongest economy in the history of this country, we have the strongest economy in the history of the world, and we're going to use access to this economy, and tariffs, to see to it that China, the European Union, other trading partners in Japan, the UK after Brexit, all step up and practice what the president often says is free and fair trade, but reciprocal trade".
Monday's press conference was held to discuss China's push for "high-quality trade", a new 10-part plan through which China will try to upgrade its trade economy. A document circulated said that "expanding opening up" will form a key part of the development.
"Over the past four decades, China's foreign trade has boomed thanks to our commitment to opening-up," the document read. "In the same vein, high-quality development of China's trade in the future can only be realised with greater openness."
Ren said that China would "earnestly implement" the foreign investment law, relax market access for foreign investment, encourage foreign investment into emerging industries and new technologies. He also said that China will "push full liberalisation of the services trade in the Greater Bay Area" and "add a batch of new cross-border e-commerce pilot zones".
He reiterated the key role of Hong Kong in the Greater Bay Area project, saying that the central government will "support Hong Kong and Macau to take part in building the markets system" for the nine-city initiative. This comes despite the fact that Hong Kong's economy is reeling from six months of protests and disruption.
The document "emphasises the need to adhere to market-based principles, commercial rules and the rules of the WTO (World Trade Organisation), intensify efforts in intellectual property protection and the building of the credit system".
Trade experts have repeatedly questioned whether China's social credit system for business is compatible with global trading rules, including those of the Geneva-based WTO.
It remains to be seen whether a deal will be struck before Sunday's tariffs hit, but sources on both sides have briefed repeatedly in recent weeks that they do not expect those tariffs to enter force.
"I don't believe that the US will impose a new round of 15 per cent tariffs on Chinese imports. I am sure this will not happen," said Wei Jianguo, a former vice-minister in the Chinese Ministry of Commerce, in an interview with the South China Morning Post last week.
Economic pressure is mounting on China to make a deal. On Sunday, customs data showed that in November, exports fell by 1.1 per cent, the fourth successive monthly decline. Data to be released on Tuesday is expected to show that consumer inflation continues to rise, amid the ongoing African swine fever crisis, while producer inflation is forecast to remain in deflationary territory " an indication that manufacturers are unable to charge the price they wish for their products at the factory gate.
"African swine fever, which has had devastating effects on hog herds in China and is now extending into other parts of Asia, continues to have ramifications throughout global food supply chains," said Carlos Casanova, Asia-Pacific economist at Coface. "Weak industrial production figures hint that PPI (producer price index) inflation will remain in contractionary territory, notwithstanding that temporary pickup in the purchasing managers indices last week."
Copyright (c) 2019. South China Morning Post Publishers Ltd. All rights reserved.