National regulator says many imports will have 'the lowest price in the world' after new products, including cancer drugs, are added to the country's list of subsidised treatments
High drug costs have long been a major barrier to improving health care, a problem highlighted in last year's hit movie Dying To Survive
China has added the largest ever batch of new products to its list of subsidised drugs in a move that will see the cost of many of them more than halved.
Seventy drugs were added to the national reimbursement list at the end of the November, many of them cancer and anti-infective treatments, after extensive negotiations with pharmaceutical companies.
"The number of new drugs and the total amount of medications negotiated have reached a new record. Many imported drugs will have the lowest price in the world," the National Healthcare Security Administration said.
High drug prices, especially for cancer treatments, have long been a problem in China's health care system.
The problem was highlighted by the hit film Dying to Survive , released last year, which told the real-life story of a leukaemia patient Lu Yong, who smuggled cheaper generic drugs from India for other patients.
He was arrested in late 2014 for selling counterfeit drugs. However, several hundred of his customers petitioned the court for leniency and Lu was released in January 2015 without charge.
The film prompted a response from Premier Li Keqiang two weeks after its release, urging regulators to "speed up price cuts for cancer drugs" and "reduce the burden on families".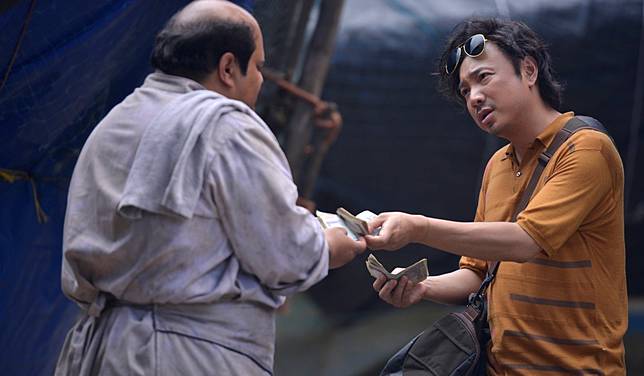 The World Health Organisation has warned that the country's medical system needs to be able to handle rising rates of cancer and non-communicable diseases linked to an ageing population.
The authorities began an overhaul of the health care system in 2009 and are trying to address problems such as unequal access to treatment and prohibitive costs as part of a wider plan to improve public health by 2030.
As part of this process the National Health Security Administration was set up last year to manage basic medical insurance and drug procurement, functions that were previously handled by several different departments, according to Winnie Yip Chi-man, a professor of global health at Harvard University.
"This dispersion of power made it very difficult to carry out health care reform," she said. "The one responsible for pricing was making a different decision from the one that was making the decision for drug procurement."
Since then the total number of drugs on the national reimbursement list has more than tripled from 685 last year to 2,709 in 2019, according to the administration.
The latest additions to the list would see an average price drop of 60.7 per cent, it said, with the price of three hepatitis C treatments falling by more than 85 per cent.
Another new addition is Tyvyt, a treatment for Hodgkin's lymphoma jointly made by Chinese pharmaceutical company Innovent Biologics and US giant Eli Lilly. It will see its market price fall from 7,838 yuan (US$1,113) per 100mg to 2,843 yuan (US$404) " a 63 per cent reduction, according to Economic Information Daily.
Drugs are added to the national reimbursement list following talks between the Chinese government and drug companies to agree a lower price.
Once drugs are added to the list, people covered by the basic national medical insurance scheme " over 95 per cent of the population, according to Yip's research " are able to use that to cover a significant proportion of their costs.
For Shanghai resident Yang Songbo, 78, the system brought much needed relief after he was diagnosed with late-stage lung cancer in February.
AI may help speed up drugs development and could have 'immense' impact in China
Since September he has been taking a targeted therapy drug with the brand name Tagrisso.
Before it was added to the reimbursement list in September 2018 the price of a pack of 30 pills " enough for a month's treatment " was around 51,000 yuan, his son Yang Yong said. It now costs around 6,200 yuan.
This compares with the average monthly wage in Shanghai of 9,732 yuan, according to research by 58 Tongcheng Recruitment " the highest in the country.
"The drugs that my father is taking would be a huge burden for the average family, even in developed countries in Europe and the US. Therefore, we were really touched by the government's efforts," he said.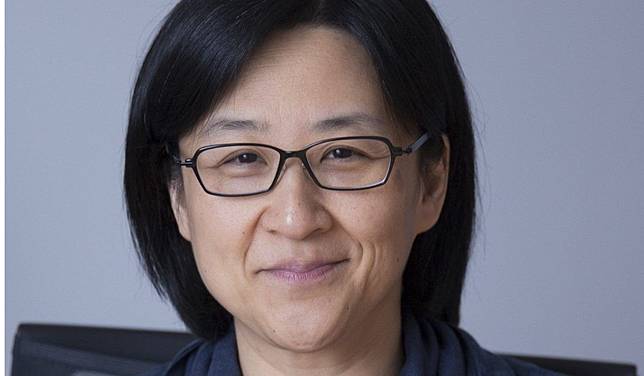 Keeping costs low is critical to China's plans to improve health care overall.
Between 2008 and 2017, China's public health expenditure quadrupled from 359 billion yuan to 1.52 trillion yuan.
The annual growth rate was 12.2 per cent, which outpaced the 8.1 per cent rate of real GDP growth, according to a paper in The Lancet written by Yip and her colleagues.
"The recent additions were basically leveraging huge market power in order to get very low prices from pharmaceutical companies," Yip said.
She said that if they wanted to retain access to the huge Chinese market, drug firms may now be forced to agree to lower their prices.
'Dying to Survive' gets real: China cuts price of life-saving cancer drugs
But the sheer size of the country means it remains attractive, and a recent survey of 10 leading drug firms by McKinsey found that seven placed it in their top three markets.
One pharmaceutical executive told the researchers that China had eclipsed the European Union and Japan and was "equally important" as the US.
George Lin Chien Cheng, the chief financial executive of Shanghai-based Hua Medicine, said drug makers were getting used to negotiating price cuts.
His own company is trialling a diabetes drug in China, which it plans to launch worldwide in 2021, and Lin said the key to success was being able to innovate and produce best-in-class drugs.
"You really have to have data to differentiate yourself," he said. "And then you better have the capability to manufacture the drug at a sufficiently low cost that you can make a profit with these price cuts."
McKinsey also said that the new streamlined process for approving drugs had led to a "tsunami" of new launches. The number of new drug approvals has risen from seven in 2016 to 54 last year, and the time lag between launch dates in the Chinese market and internationally had almost halved from 8.4 years in 2016 to 4.6 this year.
But while lower prices are undoubtedly good news for patients, access to expensive treatments is still uneven.
The top-down way hospitals are funded means they may find themselves with insufficient cash to offer some of the subsidised treatments.
Some hospitals limit prescriptions of expensive targeted therapy cancer medications " for instance, only offering them when other treatments have failed " while others simply refuse to issue them at all, according to China Youth Daily.
Yang Yong said his father had to switch hospitals to get the drug Tagrisso because his previous one could not afford it.
How a son made it his mission to launch inexpensive drugs in China
As a result of this situation, he continued, many patients were still buying drugs from places such as India, where osmertinib, the generic version of Tagrisso, was less than a third of the price of the branded product in Shanghai, even after shopping costs were taken into account.
Yip also pointed out that the health care system faced wider challenges than drug costs, such as ensuring equitable access to treatment and providing better primary health care systems so patients did not overcrowd hospitals.
"To build the primary health care system is very complex. I don't think any one single policy would be sufficient," Yip said. "I personally believe that once China recognises what needs to be done, they can do it. But it will take some time."
Copyright (c) 2019. South China Morning Post Publishers Ltd. All rights reserved.