HKU's faculty of medicine dean Gabriel Leung says research shows self-sustaining human-to-human transmission is already happening in all major mainland cities
He called for measures to limit people's movement, school closures, work-from-home arrangements and cancellation of mass gatherings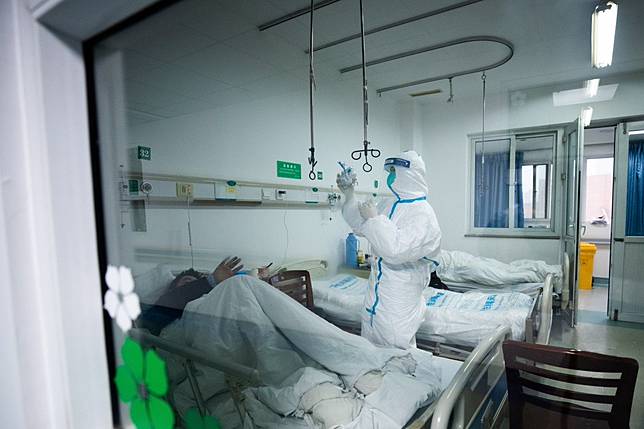 Hong Kong infectious disease experts are urging the government to take "draconian" measures against the spread of the deadly new coronavirus from the mainland Chinese city of Wuhan, citing research estimating that 44,000 patients could be infected there " far higher than official figures.
University of Hong Kong academics on Monday estimated that the number of patients in Wuhan had reached 43,590 by Saturday, including those in the incubation stage of the virus, which causes pneumonia.
Mainland authorities have put the number of confirmed cases across the country at about 2,800 as of Monday, with the death toll at 81.
Hong Kong has eight confirmed cases of infection.
Lead researcher and dean of HKU's faculty of medicine Gabriel Leung said his team estimated there were 25,630 patients showing symptoms in Wuhan and that the number would double in 6.2 days, according to mathematical modelling based on infection figures worldwide as of Saturday.
Mainland officials earlier said that unlike severe acute respiratory syndrome (Sars) the new coronavirus was infectious during the incubation period. Those infected with the virus might not immediately show any symptoms.
Leung said his team's research showed self-sustaining human-to-human transmission was already happening in all major mainland cities and warned that a pandemic might be close.
"We have to be prepared, that this particular epidemic may be about to become a global epidemic," he said.
The team's model predicted the number of infections in five mainland megacities " Beijing, Shanghai, Guangzhou, Shenzhen and Chongqing " would peak between late April and early May. At the height of the epidemic, as many as 150,000 new cases would be confirmed every day in Chongqing, because of its large population coupled with intense travel volume with Wuhan.
But Leung added that their projections could be too pessimistic as they only took into account lockdown measures in Wuhan and not other health intervention policies.
Leung, who sits on Chief Executive Carrie Lam Cheng Yuet-ngor's advisory committee on the coronavirus, called for drastic measures to curb the spread of the virus.
Death toll at 80 as China bans wildlife trade in attempt to halt coronavirus
"Substantial, draconian measures limiting population mobility should be taken immediately," he said, calling for the cancellation of mass gatherings, along with school closures and work-from-home arrangements.
He also said the Hong Kong government's move to deny entry to all residents of Hubei, of which Wuhan is the provincial capital, along with those who had visited the province in the past 14 days, was a "good start", reversing his earlier position on closing the border.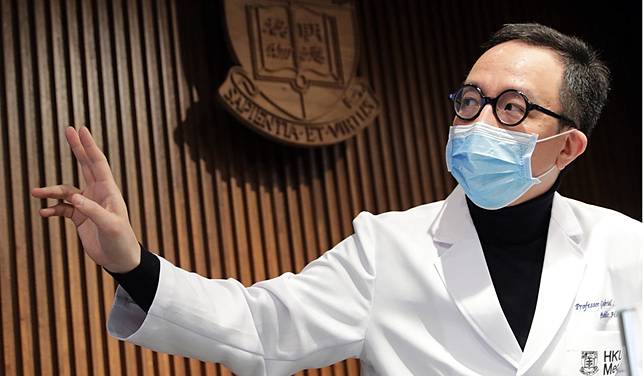 But Leung also called on the government to take "one, two, three more steps" and broaden the scope of the border closure.
"So, the question is not whether or not to do more … Yes, we must do more. The question really is, how can we make sure that it is feasible, implementable and enforceable," he said, adding the government's task now was to study practical plans, such as import arrangements for food and supplies, to make further measures possible.
What you need to know about the coronavirus in China
At a joint press conference with Lam and other health officials on Saturday, Leung rejected the idea of a border shutdown, saying, "For the past 20 years, whether it's avian flu, Sars or swine flu, we … have never closed the border."
Meanwhile, the World Health Organisation's director general Tedros Adhanom arrived in Beijing for talks with officials on Monday, but the agency has yet to declare the epidemic a global health emergency.
Copyright (c) 2020. South China Morning Post Publishers Ltd. All rights reserved.