Prime Minister Justin Trudeau under pressure to scrap a planned US$189 million investment in Beijing-led bank as anti-China sentiment grows in Ottawa
But leader is unlikely to bow to pressure from opposition party or Washington, observers say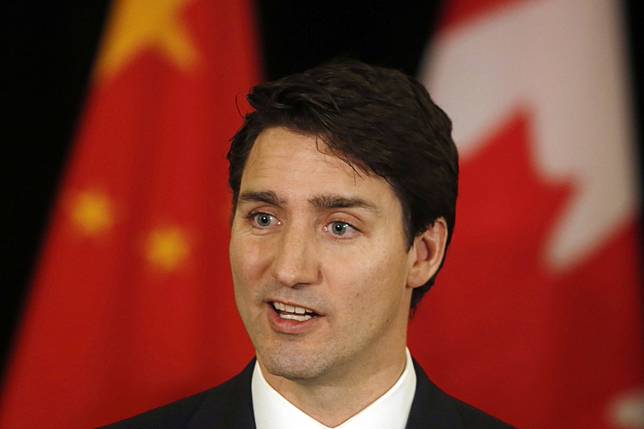 The already icy relationship between China and Canada is set to get even frostier, analysts said, after lawmakers in Ottawa on Tuesday approved the creation of a special committee to review ties with Beijing and called for the country to withdraw from the China-led Asian Infrastructure Investment Bank (AIIB).
"Ties are already freezing," Liang Yunxiang, an international affairs expert at Peking University, said. "If Canada left the AIIB it would only make things worse."
The decision to set up a 12-person committee to review Ottawa's dealings with Beijing followed a proposal by the opposition Conservative Party, which has accused Canadian Prime Minister Justin Trudeau of being too soft on the Asian giant.
The group, which is set to meet for the first time on January 20, "will help shed light on Justin Trudeau's failures to stand up for Canadian interests with respect to Beijing", the party's foreign affairs spokesman Erin O'Toole said in a statement.
The Conservatives have also called on Trudeau to scrap a planned C$250 million (US$189 million) investment in the AIIB, which Canada joined in March 2018 despite protestations from the United States, which expressed concerns about the bank's perceived lack of transparency and claims it would be used by China to expand it geopolitical influence.
Liang is convinced the latest moves in Ottawa were influenced by Washington.
"The worsening relationship is clearly linked to the US. As Washington has adopted a more assertive stance towards Beijing, so the anti-China sentiment has increased in Ottawa," he said.
For his part, Trudeau has stressed the need not to escalate the conflict with China, which has been in a tailspin since Meng Wanzhou, the chief financial officer for Chinese tech giant Huawei, was arrested in Vancouver on a US arrest warrant in December last year.
Just days later, Beijing detained Canadian citizens Michael Kovrig and Michael Spavor " who are currently facing prosecution on charges of spying " and in March banned the import of Canadian canola seed.
Liu Weidong, a specialist in US affairs at the Chinese Academy of Social Sciences, said that despite suffering his first parliamentary defeat since re-election, it was unlikely Trudeau would give in to the calls for him to take a harder line on China.
"I don't think Canada will leave the AIIB simply because of the pressure from the opposition party, although ties between the two countries have been chilled for about a year," he said.
When asked to comment on the issue, the AIIB said in a statement that "as an apolitical institution, it would be inappropriate for us to comment or speculate on Canada's domestic political deliberations".
It did, however, say that Canada "is a full member of the AIIB and a strong contributor to the bank's governance as a member of our board of directors".
Copyright (c) 2019. South China Morning Post Publishers Ltd. All rights reserved.