October's data has dashed the hope that the worst is behind the Chinese economy, with analysts suggesting tougher times lie ahead
Trade war with the US is a major impediment to investment and manufacturing, with 'phase one' deal offering no more than 'optimism'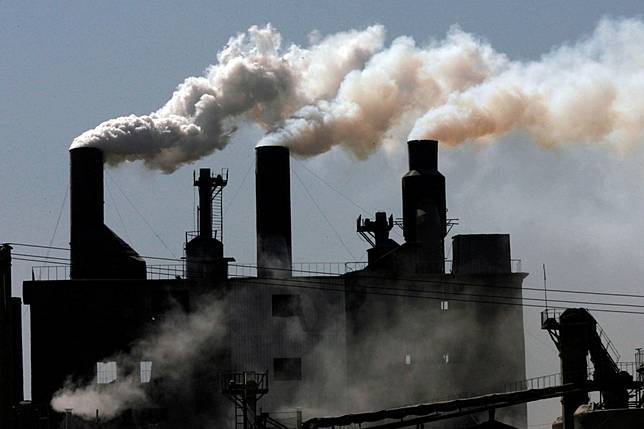 The hope that China's economy had put the worst behind it was dashed on Thursday by a series of disappointing economic figures that rounded off a miserable week for policymakers in Beijing.
Green shoots that appeared last week in the form of lower-than-expected export and import falls, along with a positive survey of small manufacturers, have been supplanted by official numbers that show the depth of problems facing the world's second largest economy.
Fixed asset investment in China " that is, the value of spending on real estate, infrastructure and capital equipment " grew by just 5.2 per cent in October, the lowest monthly expansion on record, suggesting that businesses are wary of investing in expensive projects and premises at a time of such great uncertainty.
The trade war with the United States is now in its 17th month and economists have long insisted that the main impact has been on business sentiment. October's data suggests that this is occurring, but a granular look at the numbers show there is a more direct impact too. Investment in manufacturing was lower than any other sector.
"Manufacturing investment is driven by exports and property investment is by policy. In the near term, neither is likely to rebound meaningfully. Therefore, the extra boost (that stopped the number from slowing further still) has to come from infrastructure spending," said Larry Hu, chief China economist at Macquarie.
Investment in infrastructure in October " measured year-to-date " was 4.2 per cent, down from 4.5 per cent in September. Beijing continued this week to take incremental steps to help boost infrastructure spending by cutting the minimum capital ratio requirement for some local government projects to 20 per cent from 25 per cent.
Manufacturing investment is driven by exports and property investment is by policy. In the near term, neither is likely to rebound meaningfullyLarry Hu
Worse-than-expected growth in industrial production and retail sales last month emphasised the broad-based downturn in China's economy. October is the first month of the final quarter of the year, meaning the government will be under pressure to boost both industry and consumer spending over the coming weeks, if the economy is to stay above the magical 6.0 per cent growth number " the lower end of Beijing's target range " in the final three months of the year.
China's industrial economy is arguably struggling most. Output of crucial building and manufacturing materials is in decline, with crude steel output falling for the first time since 2015. Cement and aluminium production were also down last month, painting a much worse picture for China's manufacturing base than analysts had expected.
"These data supports our view that growth headwinds remain strong and the economy has yet to hit bottom. We maintain our forecast for real GDP growth to slow further to 5.8 per cent in the fourth quarter," said Lu Ting, chief China economist at Nomura.
The problems are not restricted to trade and manufacturing. With pork prices soaring due to the African swine fever outbreak that has wiped out millions of pigs, consumer inflation could spike further before the end of the year, creating a perfect storm for the ruling Communist Party, which has pledged strong economic growth and "moderate prosperity" as a cornerstone of its total rule of the country.
"In our view, Beijing faces the dilemma of a worsening growth slowdown amid a rapid rise in inflation, but worsening growth prospects is likely to push Beijing to do more to support growth," added Nomura's Lu.
The much-vaunted "phase one" trade deal that would potentially offer some tariff relief to China's browbeaten exporters has been described as a mere sticking plaster for China's economy, especially when the challenges are so widespread. Nonetheless, the deal is being pursued hungrily by both sides, with both Beijing and Washington in need of a good news story.
"Admittedly, optimism surrounding a phase-one US-China trade deal could provide a boost to corporate investment in the near term. But even if a minor deal is agreed upon in the coming months, this would merely allow the focus to shift to the more intractable issues that we think will eventually lead the trade talks to break down," said Julian Evans-Pritchard, China economist at Capital Economics.
Copyright (c) 2019. South China Morning Post Publishers Ltd. All rights reserved.