Default rate by issuer count stood at 44 or 1.03 per cent in the first three quarters of this year, Fitch says
Chinese companies have missed repayment obligations on onshore bonds worth more than 100 billion yuan (US$14 billion), says Goldman Sachs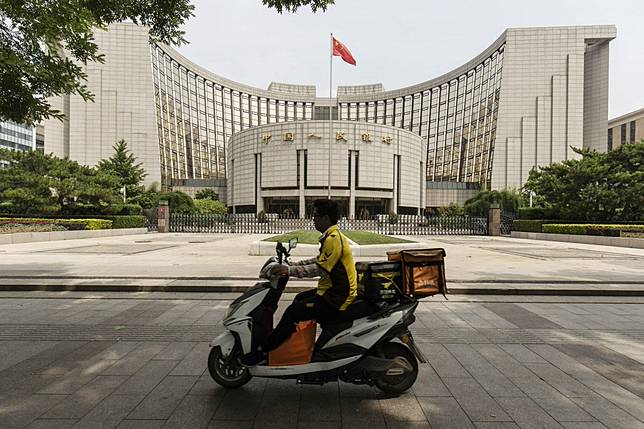 China's onshore credit market stress is showing no sign of abating after record defaults in 2018, as Beijing's monetary policy easing fails to shore up debt-ridden private companies amid the slowest economic growth.
Default rate by issuer count stood at 44 or 1.03 per cent of all issuers in the first three quarters of this year, according to Fitch Ratings. That has already matched the ratio in all of last year, which was a historical high. Private firms made up 89 per cent of the defaulters, versus 87 per cent in 2018, Fitch said.
The cash crunch has also produced a rare failure by a state-owned enterprise in September, Goldman Sachs said in a report this week.
"Defaults are likely to continue rising, as many medium- and small-sized private firms are facing significant refinancing pressures," Zhang Shuncheng, associate director of corporate research at Fitch, said in an interview. "Private companies suffer from many problems in their own operations, not to mention the impact from the slowing economy and tight credit environment."
Defaults among lower tier government-backed bond issuers in China could rise as US$560 billion matures in next two years
The world's second largest economy expanded by 6.0 per cent in the third quarter, missing analysts' estimate. Local manufacturers are reeling from the chain effects stemming from a year-long trade war after the US slapped higher tariffs on about US$300 billion worth of Chinese exports. The People's Bank of China has vowed to support the nation's small businesses by asking local lenders to extend more funding to them, among others.
China experienced its first bond default in 2014, when the government decided to break market perception that it would always help bail out distressed businesses for bond repayment. Since then, bond defaults have accelerated. The number of delinquent issuers rose to 117 in 2018 from 29 in 2017, according to Fitch. The corresponding default rate climbed to 1.03 per cent from 0.37 per cent.
So far this year, Chinese companies have missed their repayment obligations on onshore bonds worth more than 100 billion yuan (US$14 billion), Goldman Sachs said in a report dated October 18. That including notes issued by Shenzhen-listed Qinghai Salt Lake Industry, the US bank said. There were 135 billion yuan worth of bond defaults in all of 2018, it added.
China's banking system still shuns private firms, who are less likely than state-owned companies to receive help from local governments, Zhang said. They have also been taking greater risks by expanding into unfamiliar business areas, and often rely on the influence of key company executives for funding lifeline in times of distress.
The government intends to let the market play its role by allowing more defaults, Ivan Chung, head of Greater China credit research and analysis at Moody's Investor Service, said. Still, large-scale defaults are unlikely to materialise because the government is wary of systemic financial risks and would seek to prevent that from happening, he added.
While the progress of resolving defaulted bonds is still slow in China, bond investors will be able to better handle such debt restructuring process as time goes on, Chung said. "A 100 billion yuan may sound a lot, but it's still only a small fraction of China's bond market."
Copyright (c) 2019. South China Morning Post Publishers Ltd. All rights reserved.