Rate for first-home buyers set at 4.85 per cent, while minimum for second-home buyers will be 5.45 per cent
Analyst says the move will 'help avoid property market overheating'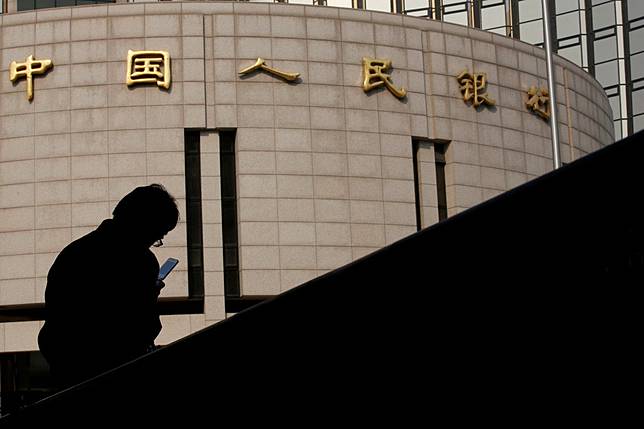 China's central bank has set new floors for the country's mortgage rate from October 8, in its latest move to curb property speculation, stabilise prices and control asset bubbles.
For first-home buyers, the mortgage rate floor will be the latest monthly loan prime rate (LPR), which was 4.85 per cent in August, the People's Bank of China said in a statement on Sunday.
That is lower than the previous lending benchmark of 4.90 per cent, although some commercial banks extend a discount of 5 to 10 per cent to certain applicants.
For second-home buyers, the minimum rate must be at least 60 basis points higher than the loan prime rate. Provinces would be able to increase the rate depending on local economic conditions.
The minimum of 5.45 per cent, based on the August LPR, is slightly higher than the current 5.4 per cent, which is 1.1 times the old benchmark.
The central bank said the move would not add to homeowners' interest payments as it would apply only to new mortgages. The 28 trillion yuan (US$3.95 trillion) in outstanding mortgages remained unchanged.
E Yongjian, a senior researcher with the Bank of Communications, said keeping mortgage rates relatively stable would help facilitate the transition to the new system for deciding bank lending rates.
"Against the backdrop of lowering the lending rate, it will also be a good move to help avoid the property market overheating," he added.
The central bank changed to a loan prime rate system last week as part of the country's interest rate liberalisation, and to cut financing costs. Under the new system, 18 lenders selected by the PBOC will submit their one-year and five-year LPR " the lowest rate offered to their best clients " to the central bank on a monthly basis. The PBOC will then calculate the average of those rates and publish it on the 20th of every month as the benchmark rate for the whole banking industry to follow.
The mortgage rate, meanwhile, will be adjusted once a year.
Property is a key industry in the Chinese economy, accounting for about 6.6 per cent of gross domestic product " though it would contribute much more if building materials, furnishings and home appliance sales were taken into account.
After years of breakneck growth, China significantly tightened its property market policy from 2017, when President Xi Jinping warned that "houses are for living in, not speculation".
The central bank has said policy would not be loosened in the property sector to stimulate the economy, while its vice-governor Liu Guoqiang said last week, that "the mortgage rate won't be lowered".
The mortgage rate and down payment ratio " which is often 30 per cent of the total for first-home buyers and 60 per cent for second-home buyers " are two of many tools Chinese policymakers use to stabilise the market. Financial regulators have also sought to regulate loans for property development.
Meanwhile, dozens of Chinese cities have sought restrict property purchases, only allowing residents and those with local social security contribution and tax records to buy flats.
Copyright (c) 2019. South China Morning Post Publishers Ltd. All rights reserved.