Lam says 'As of today, we still very much hope to hold this election and will do our utmost to make sure the elections are held as scheduled'
Her remarks come as pro-Beijing camp calls for postponement of district council polls, citing protest violence and candidates' safety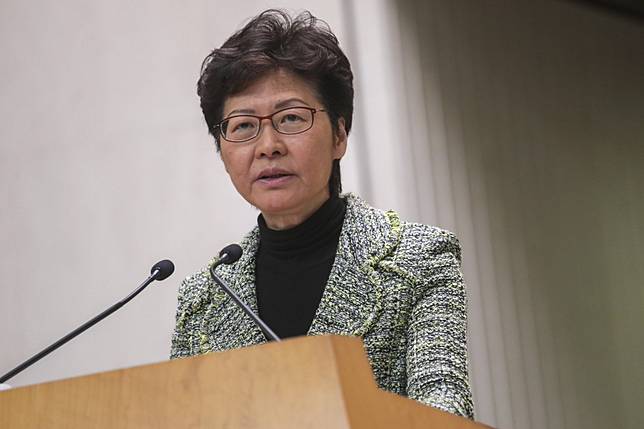 Hong Kong leader Carrie Lam Cheng Yuet-ngor has pledged to make sure district council elections are held as scheduled " despite mainland state media saying for the first time that a return to peace was a prerequisite for fair elections in the city.
Lam, speaking on Tuesday ahead of the weekly Executive Council meeting, said she did not yet see the need at a deadline to decide whether to postpone or cancel the district polls. She noted, however, that the offices of some candidates had been damaged and their personal safety was at risk.
"(These candidates) question whether it would be a fair election," Lam said.
Lam emphasised that the rights of more than 4 million Hong Kong voters were at stake in the district council elections, which are meant to be held on November 24.
"As of today, we still very much hope to hold this election and will do our utmost to make sure the elections are held as scheduled," she said. More than 4.1 million Hongkongers are registered to vote in this year's elections, according to official figures.
Some members of the pro-Beijing bloc have urged the government to postpone the elections because of the ongoing protest violence. But pan-democrats disagreed, saying a postponement would be to the advantage of their rivals.
The government formed a crisis management committee last month to determine the fate of the polls.
The committee, headed by Electoral Affairs Commission chairman Barnabas Fung Wah, was tasked with making a recommendation to Lam on whether the elections would be affected by "riot, open violence or any danger to public health or safety".
Only by supporting the police force to decisively put down the riots can (Hong Kong) return to peace and hold fair electionsPeople's Daily commentary
The government already notified lawmakers that if the election was postponed, it would be moved to the following Sunday, December 1. Under the District Councils Ordinance, the voting can only be postponed for 14 days.
On Tuesday, the Communist Party mouthpiece People's Daily said in a commentary that an end to the protest violence was necessary for the city to hold its district council elections on schedule.
Hong Kong protests: Central targeted in demonstration, clashes erupt on campuses
"Only by supporting the police force to decisively put down the riots can (Hong Kong) return to peace and hold fair elections, to help Hong Kong start again," the commentary said.
The remarks came a day after a Hong Kong police officer shot a protester with a live round on Monday morning, leaving the 21-year-old in critical condition and igniting outrage across the city.
Michael Luk Chung-hung, a lawmaker from the pro-Beijing Federation of Trade Unions, said Lam had failed to come up with concrete measures to prove the elections could be held on time. Luk is seeking re-election as a district councillor in Tin Heng constituency in Yuen Long.
"(Lam) should have spelled out what is to be done under different circumstances," said Luk, whose district offices were attacked for four times in recent months. "Various government departments should do a better job coordinating to stop the violence."
Other candidates contesting the Tin Heng constituency include Wong Pak Yu, Chan Ka-chun and Stanley Chan Chi-shing.
Also on Tuesday, a group of 125 prominent Hongkongers, including former government officials, scholars and professionals, issued a joint statement calling on the government to ensure the district council voting was carried out on November 24.
"It cannot be cancelled due to disruptions caused by people with an agenda. Otherwise (the delay) will cause an even greater rift in society and more instability," said the statement, which appeared in local newspapers.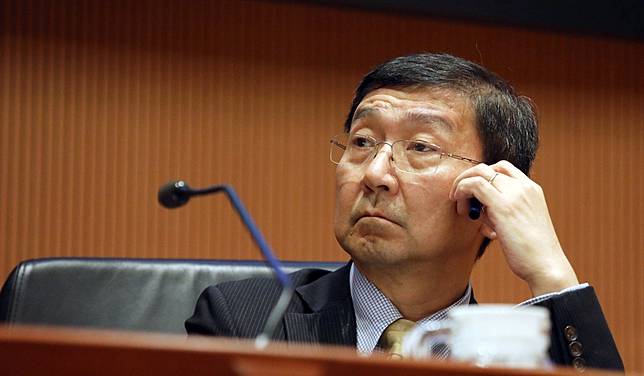 The public letter also said a fair election would be a peaceful way to resolve the dispute in Hong Kong society.
Signatories included former financial secretary John Tsang Chun-wah; former housing and transport minister Anthony Cheung Bing-leung; Lan Kwai Fong Group chairman Allan Zeman; University of Hong Kong law professor Johannes Chan Man-Mun; and Chinese University economics professor Sung Yun-wing.
Protesters vow to stick with new strategy of increased weekday violence
Starry Lee Wai-king, chairwoman of the pro-Beijing Democratic Alliance for the Betterment and Progress of Hong Kong, said her party also hoped the election could be held as scheduled.
"But the chief executive hasn't come up with any detailed measures to boost our confidence that the elections can be conducted in a peaceful and fair manner," Lee said.
This year's district elections were marked by record levels of voter registration, with pro-Beijing candidates facing the potential for heavy losses amid widespread anger over the government's handling of the political crisis.
Concerns that the Hong Kong government might postpone the elections " citing violent attacks on candidates and protest-related vandalism " have been rife in the run-up to the polls.
Pro-Beijing lawmaker Junius Ho Kwan-yiu was stabbed last week during a campaign event in Tuen Mun by a man posing as a supporter. Ho, who is running in the Lok Tsui constituency of Tuen Mun, was discharged from hospital after treatment.
Jimmy Sham Tsz-kit, leader of the pro-democracy Civil Human Rights Front " the group responsible for some of the mass protest marches " was attacked twice in less than two months, most recently in October when at least four assailants smashed him in the head with hammers and spanners.
In addition to his activism, Sham is running for a district council seat in the Lek Yuen constituency in Sha Tin.
Copyright (c) 2019. South China Morning Post Publishers Ltd. All rights reserved.