Ronald Lam, who heads up Cathay's commercial operations, set to become CEO at HK Express, sources tell Post
Appointment goes against expected move to bring in someone with experience of running a low-cost carrier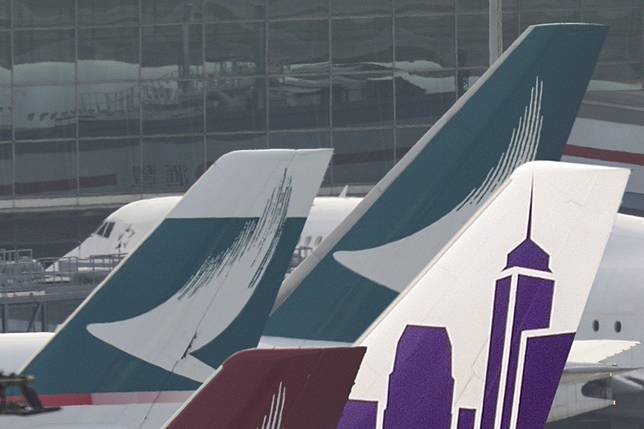 Cathay Pacific Airways' takeover of HK Express was edging closer to completion " with one of its own taking the reins at Hong Kong's only budget carrier.
Ronald Lam Siu-por, currently Cathay's director of commercial and cargo, will be appointed CEO of the no-frills airline, sources have told the Post.
Hong Kong's largest airline has been working towards finalising the takeover of HK Express, backed by indebted Chinese conglomerate HNA, from whom it bought the low-cost airline for HK$4.93 billion (US$630 million) in March.
An announcement on leadership changes was set to be made soon.
In a separate development, HK Express president Li Dianchun would exit the airline on Monday, people familiar with the deal said.
It was originally thought a discount airline specialist would take the CEO job at HK Express, but Lam's imminent appointment marked a departure from that thinking.
For Cathay, who had previously said the takeover would be completed on or before December 31, the appointment of a Cathay-picked CEO strongly signalled it was moving much faster towards completing the acquisition.
Meanwhile, Cathay Pacific received two major boosts in recent days strengthening its grip on the transaction, which was under threat of a court challenge.
A complex legal battle involving financially troubled Hong Kong Airlines with HK Express executive chairman Zhong Guosong was resolved last week, paving the way for new investors to rescue HKA.
He had strongly opposed the sale of HK Express from HNA to Cathay, having warned HNA he would challenge the legality of the sale, who, between the two, owned the bulk of the shares.
Under the complex shareholder structure, Zhong held a majority of HK Express shares.
No-frills HK Express overtakes Cathay on non-stop flights to Japan
But that lawsuit was effectively cancelled, providing renewed optimism that the takeover of HK Express by Cathay would move towards completion.
In another lift, the Taiwanese authorities approved Cathay's takeover of HK Express last Wednesday. Regulators in Japan and South Korea were yet to make a ruling on the deal.
The Fair Trade Commission in Taiwan said the overall economic benefits outweighed the concerns of less competition. It also said it was satisfied consumers would benefit from the deal " especially lower airfares, higher convenience and quality of service.
Cathay flight makes U-turn as water supply issues leave passengers high and dry
The appointment of Lam, who has been leading the day-to-day transition of the deal, could also trigger a reshuffle among top managers at Cathay Pacific, which had not had a female director since July 2018.
However, it was not clear if Lam would retain his other director role, since Cathay Dragon CEO Algernon Yau Ying-wah is also the director of service delivery across both airlines.
Separately, a number of HNA-backed leaders at HK Express and general managers in charge of the departments have yet to be replaced. The appointment of a new CEO, would likely hasten changes with Cathay making its mark within the low-cost carrier (LCC).
Among the existing managers understood to be leaving included its operations director Simon Wu, whose department was partly responsible for the cancellation of dozens of flights during the 2017 "Golden Week" Chinese public holiday.
Cathay Pacific and HK Express have been contacted for comment.
Hong Kong's de facto flagship airline has often cited competition from LCCs as a thorn in its side, contributing to losses in 2016 and 2017.
Cathay Pacific Group generated a profit of HK$2.03 billion in 2018, ending two years of back-to-back losses.
For HK Express, it recorded HK$141 million in losses last year after achieving a net profit of HK$57 million in 2017.
Cathay Pacific to pay HK$4.93 billion for budget carrier HK Express
Long-haul focused Cathay Pacific and Cathay Dragon, which only operates in Asia, fly 185 passenger aircraft to 103 destinations non-stop. They served 35.4 million passengers last year.
HK Express, which started with just five planes in 2014, now flies 24 aircraft to 27 cities " carrying 4.1 million customers " with a heavy focus on flights to Japan and South Korea.
Copyright (c) 2019. South China Morning Post Publishers Ltd. All rights reserved.