Smaller carrier still in financial trouble, having just avoided going out of business at the weekend
City's flag carrier reveals that, with threat of redundancies in the air, it offered to take on some of Hong Kong Airlines' cockpit crew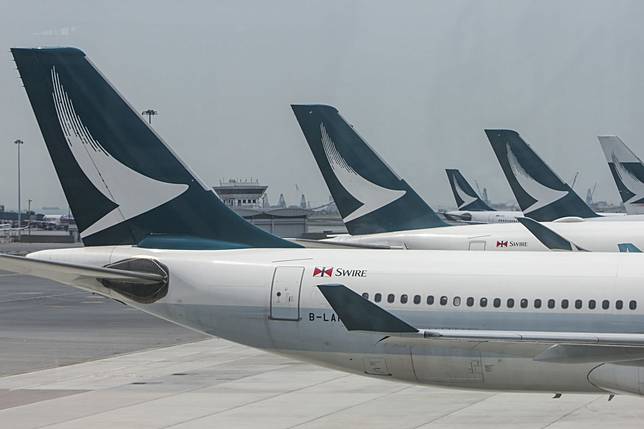 Cathay Pacific Airways offered to take on some pilots from a financially troubled rival if it was forced to make redundancies, the Post has learned.
Hong Kong's flag carrier said it had contacted Hong Kong Airlines' (HKA) management team in recent weeks and was greeted with a positive response, as it looks to replace retiring cockpit crews and recruit pilots for future expansion.
HKA narrowly avoided going out of business over the weekend, after satisfying the city's airline licensing authority that it had raised enough cash to carry on.
Chris Kempis, Cathay Pacific's director of flight operations, revealed the offer to take on staff on the sidelines of a company event on Monday.
Cathay not planning to ground planes or offer unpaid leave amid protest woes
"We approached the management of Hong Kong Airlines and said if you are looking at a system were you to make some pilots redundant we will be interested in helping you with that redundancy," he said.
"We had a direct communication with the management, not the pilots, and they said they would be interested should it occur. Luckily it hasn't occurred."
The offer provides a glimpse of a possible lifeline for concerned HKA employees in future, but it is said to be specific to cockpit crew.
Kempis " who sits on Cathay's top management team " said the carrier had recruited 406 pilots in 2019. Of those, eight came from Hong Kong Airlines, during earlier efforts by the cash-strapped company to encourage its pilots to seek employment elsewhere.
Kempis declined to say how many had applied from HKA, but said it was "a fair number".
Ongoing anti-government protests in the city, and the consequent dip in visitors, have hit both airlines badly. Between August and October, 2.3 million fewer people flew in, out and through Hong Kong International Airport than during the same period last year.
Cathay Pacific said earlier that it would cut capacity by 1.4 per cent in 2020 " rather than grow it by 3.1 per cent, as planned " as the unrest had depressed the appetite for travel to and from the city, leading to a steep drop in the number of bookings.
But it might have an opportunity to avoid a contraction, one analyst said, with HKA drastically cutting the number of flights it operates, and looking to end all long-haul flights by next February.
Recent adjustments to our network and operation have resulted in a surplus of pilots. As a responsible airline, we have been working out deals with other airlines to benefit our crew.Hong Kong Airlines spokeswoman
Brendan Sobie, an independent analyst from Sobie Aviation, said: "For the short term other airlines which have had to cut capacity to (and from) Hong Kong " Cathay Pacific Group and foreign airlines " will be able to restore capacity, possibly to normal levels."
HKA said discussing staffing was normal in the course of business.
"It is common for airlines to talk to each other on transfer opportunities," a spokeswoman said. "Recent adjustments to our network and operation have resulted in a surplus of pilots. As a responsible airline, we have been working out deals with other airlines to benefit our crew."
In a previously unreported development, HKA offered aircrew a permanent transfer to Cathay, to become first officers and fly Boeing 747 freighter aircraft. It also offered to waive the usual three-month notice period.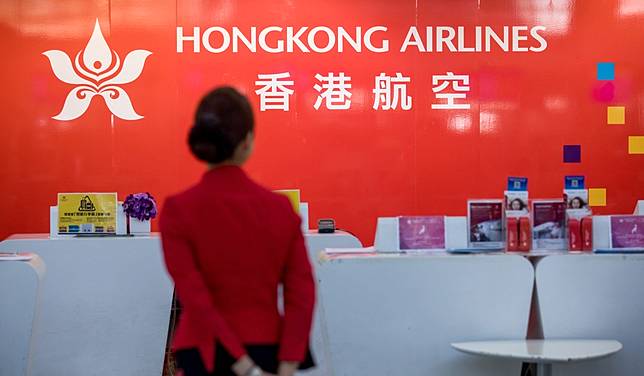 In a Cathay Pacific briefing document seen by the Post, HKA pilots were told they could earn an annual minimum of HK$825,000 and up to HK$1.81 million as captain.
Globally, demand for pilots is rising as airlines expand. Some 250,000 pilots are needed worldwide in the next decade, industry estimates suggest.
As of mid-November, HKA employed 562 pilots, having shed 80 since the start of 2019. The airline currently flies 27 planes, down from 39 in January. Cathay Pacific and Cathay Dragon, by comparison, employ more than 3,800 pilots.
The number of pilots at HKA is likely to decrease further, but it is unclear by how much, as the number of large widebody jets shrinks in favour of smaller, single-aisle jets that carry half as many passengers. An effort by HKA to offload pilots in April yielded some success.
Kempis welcomed the carrier's recent reprieve. "I'm glad Hong Kong Airlines got a cash injection and to continue operating is a good thing," he said. "They're an important player in the market."
HKA still faces demands to pay creditors, its financial troubles far from over. A court filing made available on Wednesday revealed it had allegedly "failed, neglected, and/or refused to settle" a payment of more than US$34.5 million to Alafco Irish Aircraft Leasing Sixteen, due on December 6.
The alleged debt, according to the claim filed to the High Court on Tuesday, stemmed from an order made by the Queen's Bench Division of the Commercial Court of the Business and Property Courts of England and Wales on November 22.
Alafco is now seeking US$34.26 million plus GBP190,000 and interest until payment, pursuant to the court order.
The Kuwaiti aircraft lessor is listed as leasing two Airbus A350-900 planes to HKA, which has not flown that model since October 20.
Copyright (c) 2019. South China Morning Post Publishers Ltd. All rights reserved.