Policy address that focuses on housing and increased subsidies, but offers no solutions to political crisis shows just how out of touch the government is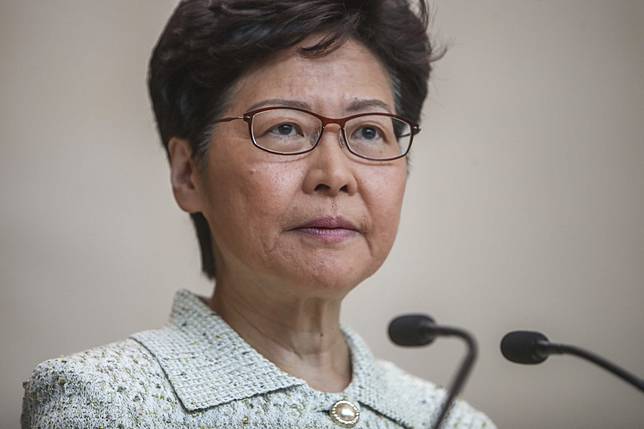 If you knew nothing about Hong Kong and just read Carrie Lam Cheng Yuet-ngor's latest annual policy address, you might not have guessed the city has been hit by the worst political crisis in decades.
There is nothing wrong with trying to resolve the housing crisis, and providing more subsidies, from education and transport to sports, to underprivileged individuals and groups.
Raising the mortgage cap for first-time buyers, resuming private land and developing brownfield sites for more public housing are all viable initiatives to increase land supply. Of course, all these plans could have been launched in her first policy address, rather than her third.
Lam and her top officials are so far behind the curve it's really getting to be hopeless.
Hong Kong leader misses opportunity to break impasse, analysts say
It should have been a no-brainer for Lam to use the occasion of the annual address to offer ways for the city to move past its current crisis and to go forward with viable proposals " reaching out to the opposition and calming the anger of young rebels while searching for common ground.
But except for a few cursory remarks referring to the ongoing unrest, her address was almost perversely apolitical.
Over the months, Lam has kept repeating there is no way for her government to meet all of the protesters' demands without breaching the rule of law and the Basic Law.
If so, a sensible move would be to offer substitute initiatives that could satisfy legal criteria and meet the protesters halfway. Yet, she has kept saying no, no, no, without offering alternatives. Surely she must know that's like waving a red flag in front of a raging bull.
Perhaps the most likely explanation is that she realises there is simply no way for her or her government to put out the fire, so she isn't even trying.
She will do the minimum, such as the efforts, or the lack thereof, put into the latest policy address. Perhaps she is hoping that the fire will eventually burn out, no matter what she does or doesn't do.
If a political crisis requires political solutions, Lam has hinted that all the big decisions are now made in Beijing such as those on suspending and then withdrawing the extradition bill. But that cuts both ways.
If she had been a more capable leader, Beijing would have given her greater leeway. But she has been behaving like a rabbit caught in the headlights.
Copyright (c) 2019. South China Morning Post Publishers Ltd. All rights reserved.