PM Justin Trudeau tells supporters he has 'a clear mandate' after his government lost majority in national elections
Chinese-Canadians and Canadian expats in Hong Kong watch election drama unfold on television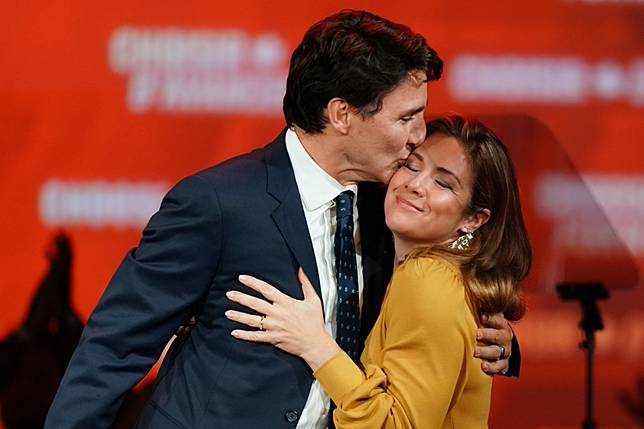 Canada's Prime Minister Justin Trudeau will need to partner with smaller parties to govern after he won a second term in national elections that resulted in his government reduced to a minority.
It was a better-than-expected result for Trudeau's Liberal Party, which faced losing Monday's election to Andrew Scheer's Conservatives after a series of domestic scandals.
Trudeau's Liberals only won 156 seats, a decrease of 21, preliminary results showed.
He now looks set to govern with the left-leaning New Democrats, led by Jagmeet Singh, who have 24 seats. Together, the two parties can muster a majority 170 seats, or district "ridings" as they are also known, in the 338-seat House of Commons.
How Justin Trudeau survived
The New Democrats struck deals to help keep Liberal minority governments in power from 1972 to 1974, and in 2005.
Trudeau, though weakened by the election result, barely mentioned the loss of his government's majority in his victory speech in Montreal early on Tuesday.
"I have heard you, my friends, you are sending our Liberal team back to work, back to Ottawa with a clear mandate," Trudeau said.
His address, unusually, came as rival Scheer had just begun speaking to his own supporters, forcing television networks to cut away from Scheer's speech.
Thank you, Canada, for putting your trust in our team and for having faith in us to move this country in the right direction. Regardless of how you cast your vote, our team will work hard for all Canadians.

" Justin Trudeau (@JustinTrudeau) October 22, 2019
In Hong Kong, home to 300,000 Canadians, some of the 60 attendees at an election event organised by the Canadian Club in Hong Kong cheered as Trudeau looked headed to victory.
"I think Trudeau is a good leader," said Sally Cameron, a Canadian geologist living in Hong Kong. "He's brought a lot of attention to Canada, a lot of people now associate Canada with being a strong liberal democracy."
But others acknowledged that Trudeau, son of the popular late Liberal prime minister Pierre Trudeau, had lost some of his star power.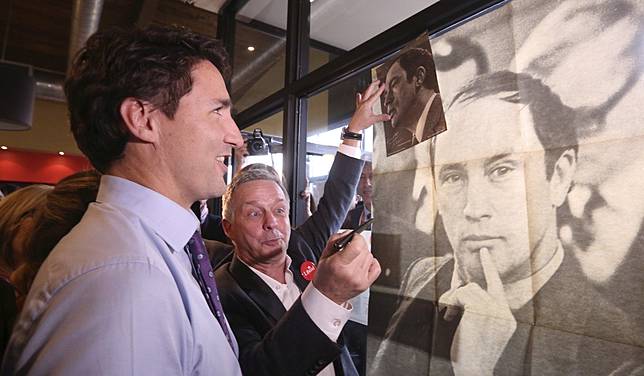 The first time Trudeau was elected as prime minister in 2015, Canada was swept up by the "Trudeau wave", said Eugene Chan, a social media specialist who teaches at the University of Hong Kong's School of Professional and Continuing Education.
"From St John's, the tip of the east coast of Canada, to Toronto in central Canada, the ridings were Liberal," he said. "This time, the momentum has changed."
Five (other) times Canada's PM Justin Trudeau made bad headlines
The election event in Hong Kong carried a special significance for many attendees who were able to vote from overseas for the first time in 25 years, thanks to a ruling by the Supreme Court of Canada in January.
According to Elections Canada, 2,015 non-resident voters in Hong Kong registers to vote by late September.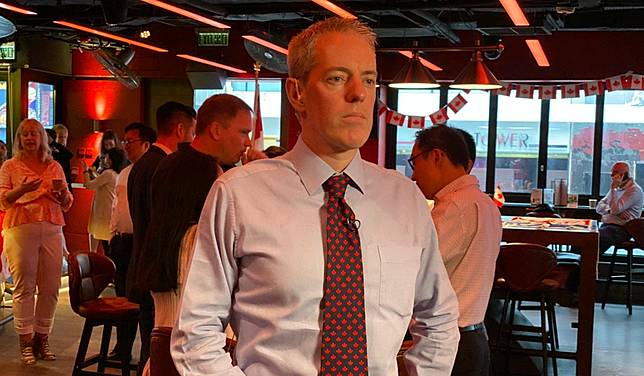 "Many people voted for the first time in years," said Andrew Work, president of the Canadian Club in Hong Kong. "I am sure that voting deepened their interest in the outcome and strengthened their commitment to participating in Canadian democracy."
Issues such as climate change and Trudeau's brownface scandal were major areas of discussion in the lead-up to the elections.
But for a number of Chinese-Canadians, more pressing issues were noticeably absent from the election agenda, including Canada-China relations and the Hong Kong anti-government protests, which has polarised the Chinese community in Canada.
"Canada's relationship with China is at an all-time low," said barrister Michael Leung, a Hong Kong-born Canadian at the event.
Could Hong Kong protests sway the Canadian election?
"But it hasn't really been made into an elections issue," Leung said, citing China's detainment of two Canadians in what was seen as a retaliatory move after Canada's arrest of Huawei executive Meng Wanzhou in December.
"Nobody brought it up, or the trade war and how that would impact the Canadian economy. Almost everything about China has been left out of this election," he said.
Back home, Canada has seen a rising number of clashes between Hong Kong-born Canadians supportive of the Hong Kong's protests, and mainland Chinese residents who are pro-Beijing.
The issue has become a divisive "minefield" that candidates were reluctant to tread upon.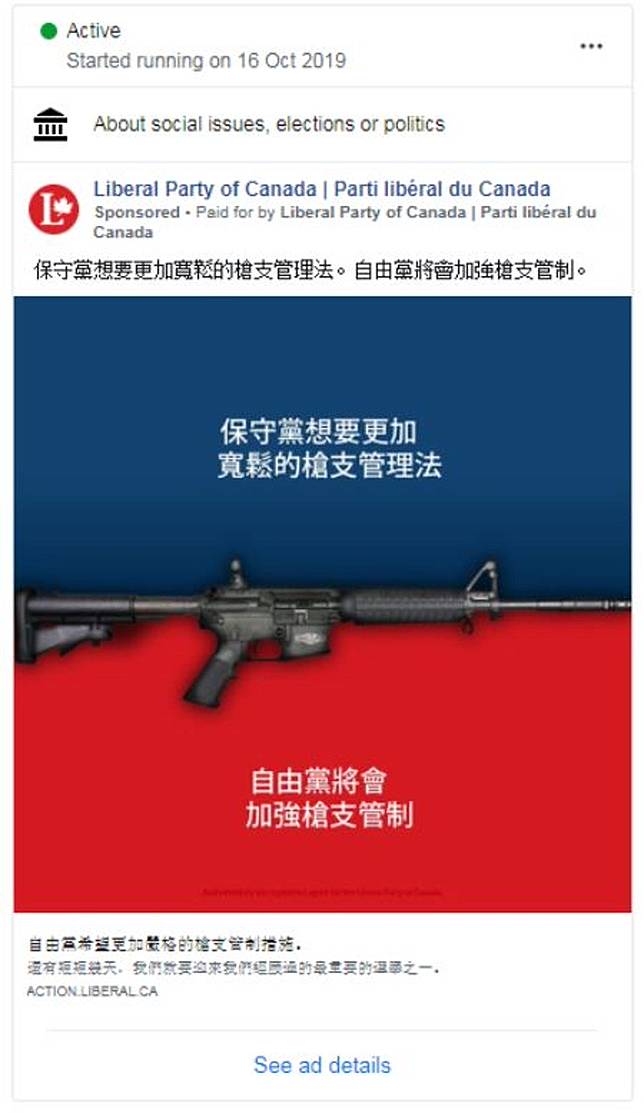 Wary of alienating either side, some parties instead chose to target Chinese voters by taking shots at one another through a series of social media ads on WeChat and Facebook.
Widely cited by Canadian media as "misinformation" campaigns, the Conservatives launched a well-circulated ad which said Trudeau "has a plan to legalise hard drugs" in English and Chinese.
The Liberals released a Chinese-language Facebook ad stating that if Conservatives won power, "assault rifles will spread to the streets".
Chan, the social media specialist said it was difficult to target the Chinese-Canadian vote.
"We have mainland Chinese-Canadians, Taiwanese-Canadians, Hongkonger-Canadians, Southeast Asian Chinese-Canadians. They all have different views and ways to vote."
Additional reporting by Reuters and Associated Press
Copyright (c) 2019. South China Morning Post Publishers Ltd. All rights reserved.