Two local breweries are catching onto the hottest wellness trend with their new CBD beers
Following the opening of Found, Hong Kong's first café and boutique promoting wellness through the application of CBD (pure cannabidiol derived from the hemp plant), Hong Kong is getting another CBD beer later this August. Compared to Western countries, Hong Kong has been taking smaller steps towards popularising CBD products, as edibles such as CBD coffees are starting to become popular in lifestyle cafés such as Winston's Coffee, Elixir and Elephant Grounds .
CBD beers first entered the Hong Kong market in early 2020 with two IPAs, brewed by local company Oh CBD Beer Brewery, available at only a few bottle shops and online purveyors such as HK Brewcraft. The brand's Kush IPA and Session IPA had a soft launch with a good following, giving the herbaceous brews a bit of time in the spotlight. Each 330ml bottle of Oh CBD beers contain a 20mg dosage of infused CBD, and are available for purchase online.
Related: These Alcohol Delivery Services In Hong Kong Will Bring The Bar To You
This summer, local brewers Young Master will join in on the trend to launch Hea, their latest CBD beer series, with pale ale as the first brew from the new range. The brewery will produce the brew locally in collaboration with Altum International—one of the most popular cannabinoid platforms in Asia that was behind the opening of Found—in sourcing pure CBD to create the special brew.
Related: Hong Kong's First Dedicated CBD Café And Boutique Opens In Sheung Wan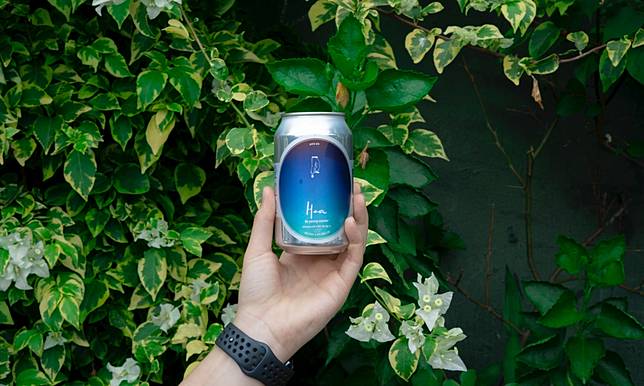 Incorporating the natural occurring compound celebrated for its wellness benefits which include inducing calm and reducing anxiety, Young Master's CBD beer debut is appropriately named Hea, a Cantonese slang word that loosely means ' to sit back in idleness' (or, simply, chill out). Young Master is crafting Hea with a 60mg dosage of CBD per litre of pale ale (for comparison, an average cup of CBD coffee will usually incorporate between 10mg and 20mg). The Hea CBD pale ale is available for pre-order on Young Master's official website. The new CBD beer is available in packs of four for HK$160; a 12-can pack for HK$460 and 24-can pack for HK$888. Pre-order is available now with delivery scheduled on August 21 and beyond.
Related: The Best Bottled Cocktails You Can Buy Right Now From Top Hong Kong Bars