IPO will be second-biggest globally after Uber's US$8.1 billion listing in May
Revived listing comes after Budweiser Brewing Company APAC scrapped its offering in July as protests, trade war intensified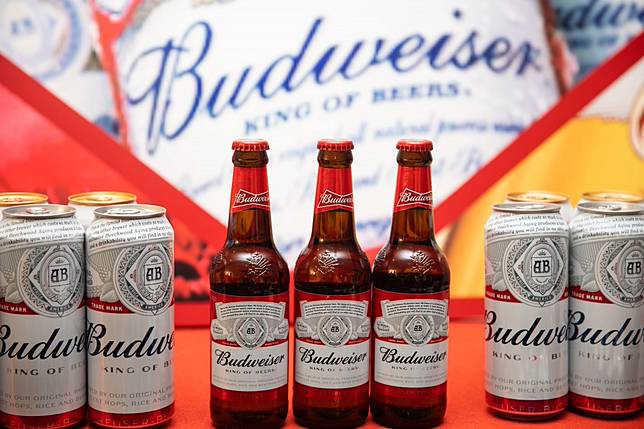 Budweiser Brewing Company APAC said on Tuesday that it plans to raise up to US$4.8 billion and add Singapore sovereign wealth fund GIC Private Limited as a cornerstone investor as it revives its initial public offering in Hong Kong, weeks after shelving its listing in the midst of protests that have threatened the city's reputation as an international financial centre.
The slimmed-down listing of the Asia-Pacific arm of Anheuser-Busch InBev, the world's largest brewer, will be the largest offering in Hong Kong this year and the second-biggest globally after Uber Technologies' US$8.1 billion listing in New York in May, according to financial data provider Refinitiv.
Budweiser initially hoped to raise as much as US$9.8 billion, but scrapped its listing in July as it was unable to attract the valuation it wanted, as market sentiment weakened amid a year-long trade war between the United States and China, and intensifying civil unrest in Hong Kong over a controversial extradition bill.
"This IPO is conditional to the right valuation, the right market conditions. In this world, you never know what happens tomorrow, or next week," Jan Craps, the company's chief executive, said. "We are quite confident investor interest is there. You've seen the cornerstone investor. We believe, within the investor community, there is a broad support for this transaction today."
The revived listing would provide a boost to Hong Kong's stock exchange, which lost its crown as the top market for IPOs in the first half of the year and saw several firms delay their offerings as valuations declined by as much as 40 per cent this summer.
But, investor sentiment has improved in September after trade tensions eased somewhat between the world's two biggest economies and Hong Kong Chief Executive Carrie Lam Yuet-ngor formally withdrew the extradition bill, which sparked months of protests in the city. The bill would have made it easier to send criminal suspects to mainland China for trial.
The improved appetite among investors has made companies more comfortable coming back to the markets for new listings. At Monday's close, the city's benchmark Hang Seng Index was up 6.3 per cent since news emerged that Lam would formally withdraw the extradition bill.
Logistics real estate developer ESR Cayman said on Friday it planned to revive its US$698.8 million IPO in Hong Kong, which it delayed due to "current market conditions" in June. Home Credit, a consumer finance lender that counts China as its biggest market, has begun speaking with institutional investors ahead of its US$1 billion listing in Hong Kong.
Companies eye Hong Kong IPOs, but trade war could close window again
Despite the upbeat tone, investment strategists and market observers have said a reignited US-China trade war later this year, or further unrest in Hong Kong, could cause the window for new listings to close quickly.
"We cannot deny it is a volatile, challenging position today here in Hong Kong," Craps said. "It's a challenging environment. At the same time, as an Asian champion, we want to be based in Asia.
"When we look at what it means for us, we believe Hong Kong is the best financial centre for us in Asia to do the listing. We believe there is a very strong foundation. There is a very bright future for Hong Kong as a financial centre," he said.
One test for the market will be whether Chinese e-commerce giant and South China Morning Post parent Alibaba Group Holding goes forward with a US$15 billion listing in Hong Kong this year.
Alibaba chose New York over Hong Kong when it first listed its shares in 2014, and had been proceeding with a potential secondary listing in Hong Kong before delaying that offering last month.
'Embrace the inner contrarian and buy', emerging markets asset manager says
On Tuesday, Budweiser, the largest beer maker in Asia-Pacific by volume, said it planned to sell 1.26 billion primary shares at between HK$27 and HK$30, according to its prospectus. That would value the offering at US$4.8 billion at the top end of the range.
The total global offering would represent 9.5 per cent of the company's outstanding share capital. That could be increased to as much as 15 per cent of its outstanding capital, if the offer size is increased and an overallotment of shares is fully exercised.
The Hong Kong public offering would run from Wednesday until September 23. Shares are expected to debut on the Hong Kong stock exchange on September 30.
After eschewing a cornerstone investor in its prior attempt, Budweiser said GIC would invest US$1 billion in the offering. Cornerstone investors " large buyers that subscribe to a certain amount of shares " are a common way for companies and sponsors to signal market confidence in a transaction.
Steven Tse, a senior analyst at SBI China Capital Financial Services, said he believed the Budweiser IPO will happen, and said the price-to-earnings ratio this time around was not expensive.
The listing in Hong Kong "may accelerate the process of premiumisation of the beer industry in China, and stimulate profitability at major domestic beer companies," Tse said. "There will be a catfish effect that is good for the entire beer market."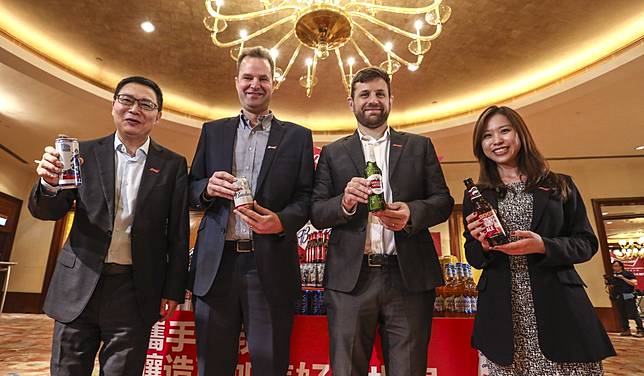 The revived listing came as the parent of shared-office space provider WeWork postponed its IPO in New York, after investors questioned its potential valuation and corporate governance. The WeWork listing was expected to raise between US$3 billion and US$4 billion.
Anheuser-Busch InBev, Budweiser's parent company, plans to use the proceeds from the Budweiser IPO to pay down its debt, which ballooned to more than US$100 billion following its acquisition of SABMiller three years ago.
After scrapping the IPO in July, Anheuser-Busch InBev agreed to sell its Australian operations to Japan's Asahi Group Holdings for A$16 billion (US$11 billion), removing a piece of the Asia-Pacific business it had hoped to include in the prior offering. The Asahi transaction is expected to close in the first quarter of next year.
VIDEO HERE
Budweiser's principal markets in Asia are China, India, South Korea and Vietnam. It has more than 50 beer brands, including Budweiser, Cass, Corona, Harbin, Hoegaarden and Stella Artois.
Excluding its Australian operations, the business had a revenue of US$6.7 billion in 2018 and a net profit of US$959 million. The company employs more than 29,000 people.
JP Morgan and Morgan Stanley are serving as joint sponsors of the offering.
Additional reporting by Lam Ka-sing
Copyright (c) 2019. South China Morning Post Publishers Ltd. All rights reserved.