The cult Japanese game plays centre stage in this thinly disguised tribute to the Final Fantasy franchise
The film cuts between live action and CGI and despite the cheesy melodrama, it is fun to watch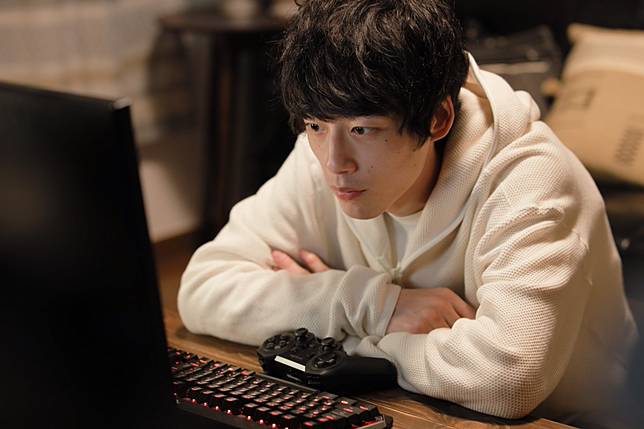 3.5/5 stars
Adapted from a Japanese television series, which itself was based on a viral blog post, Brave Father Online: Our Story of Final Fantasy XIV is half touching family dramedy, half reverential tribute to the long-running Final Fantasy video game series, produced by … the makers of that same video game franchise.
Yes, this makes the film a bit of a glorified commercial, but director Teruo Noguchi and the two lead actors, Kentaro Sakaguchi and Kotaro Yoshida, do such good jobs that the film's emotional beats feel earned.
The story revolves around an ageing father and his young adult son, who share an icy, awkward relationship despite living under the same roof. This is mostly the fault of the father, Akira (Yoshida), a stoic workaholic who often spent more time on his company than family.
When Akira abruptly retires one day and spends more time at home, Akio (Sakaguchi) devises a plan to bond with his father: by playing the highly popular MMORPG (massively multiplayer online role-playing game) Final Fantasy XIV together.
Because the relationship between father and son has become so awkward, Akio initially joins his father's online adventures anonymously, in his own room. This sets the stage for first act comic high jinks, as Akio constantly has to hide his PlayStation 4 and television any time a family member walks past his room.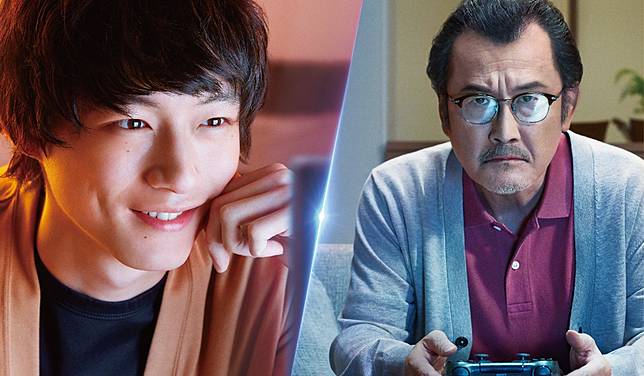 The film cuts between live-action (the real world) and computer-generated animation (to represent the characters inside the fictional Final Fantasy world), and the juxtaposition between scenes often brings some laughs.
With the full support of video game developer Square Enix, the animated scenes closely resemble the now six-year-old graphics of Final Fantasy XIV, though the framing and camera work have been embellished for the cinema.
Anyone who has seen light drama comedies about unresolved family tensions should know what to expect here: as father and son continue their nightly online adventures " the former still having no clue to his virtual partner's true identity " they learn more about each other and lessons taught inside the game prove useful in each other's real lives too.
This melodrama becomes cheesy in the third act " lots of tears are shed by people staring at a television screen while holding a game controller " and non-gamers may begin rolling their eyes. But this is supposedly based on a true story, and Final Fantasy is indeed one of the most iconic and influential video game series of all time, so Brave Father Online deserves a pass.
Want more articles like this? Follow SCMP Film on Facebook
Copyright (c) 2019. South China Morning Post Publishers Ltd. All rights reserved.