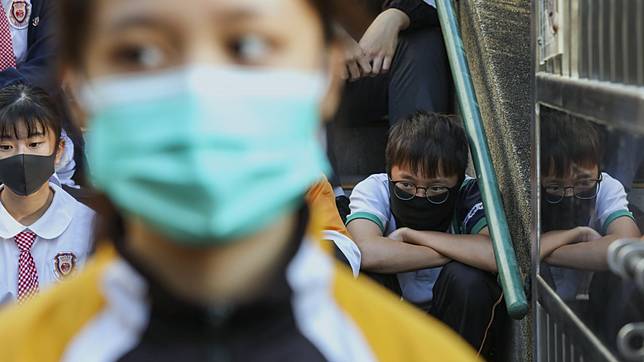 A good friend was waiting at a bus stop in Wanchai, Hong Kong the other day while crowds of people milled past on their way to lunch. Listening to the chatter around him, he made an interesting observation.
All the older people were talking about the crazy rioters and how they had wreaked terrible and unnecessary destruction on public property in Hong Kong. In the cold light of day, the senseless devastation is reminiscent of a war zone.
The younger commuters were chatting about the many videoed instances of dazed demonstrators lying on the ground being kicked in the head by a reinforced police boot and the government's lack of support for Hong Kong people.
It has been a battle between a rampaging army equipped with rocks and catapults against Asia's finest police force. When the police bleated that they were on the "brink of total breakdown," the rioters had won the battle.
But they won't win the war against modern weapons of crowd control. This will not result in a victory for either side. It will merely be the end of the beginning. The government still has to solve the underlying problems " having burned the last six months.
The signs are not good following a bad week for the Hong Kong cabinet. Chief Executive Carrie Lam held two press conferences in two days " the second apparently taking place because her staff forgot to mention everything she needed to say in the first. That her live appearance was received with little comment reflected the lack of confidence in what she had to say.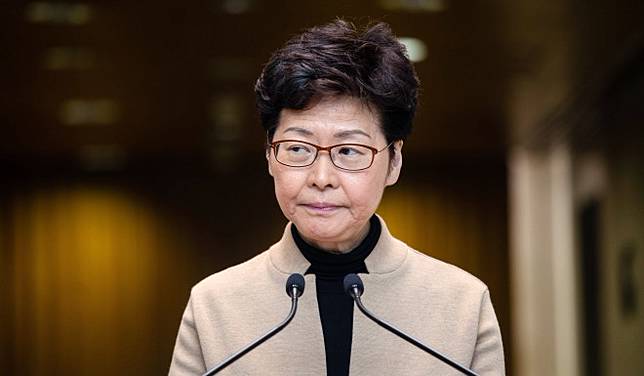 Then, there's her key team. First, Chief Secretary Matthew Cheung made an eye-rollingly embarrassing admission that he didn't know why people are so angry. Justice Secretary Teresa Cheng, herself tainted by the illegal house extension scandal, was discovered in London promoting Hong Kong as a leading center for dispute resolution. As it happens, it is; but to mention the city and dispute resolution together at this time … you couldn't make it up.
The last member of Lam's inner sanctum, Financial Secretary Paul Chan has, as one of Lam's heir presumptives, wisely kept himself to economic issues. However, he occasionally twists the knife by blogging on the economic situation, most recently saying that the city this year will be in recession and it doesn't look great for next year.
Last quarter, the economy shrank 3.2% and DBS Bank says that 2019 will see a recession of 1.7% " the worst since the global financial crisis.
It should be remembered that GDP is a poor metric for a city with open borders and an economy spread globally. Historically, our economy recovers quickly " traditionally when the government hands money out to rich business owners. Nevertheless, the government's opponents leapt on the figure as caused by the government's lack of leadership.
The statistic mentioned by Chan that is of real concern is unemployment, which is now 3.1% " a jump from the previous quarter's 2.9%. The loss of jobs was higher in construction, consumption and tourism and highest in retail and hotels, with unemployment peaking in food and drink at 6.1%.
Unemployment leads to enormous social issues, including an increase in poverty, crime, mental health problems and a brain drain " a vicious cycle that is tough to break. In Hong Kong, it is likely not only to affect the young but all levels of society, impeding our usual speed of economic recovery. Most strikingly of all, it breeds further political discord.
In six short months, tens of thousands of quiet Hong Kong citizens have been turned into militant anarchists, so desperate that they are willing to smash up their own home " some say even to die.
If the younger generation is this upset, how hard will it be for them to get back to working productively, how much direction are they going to take from the older generation, and how is this going to affect Hong Kong's sustainable economic growth? Developed market growth is just as dependent on a settled social environment as on the hard economic factors.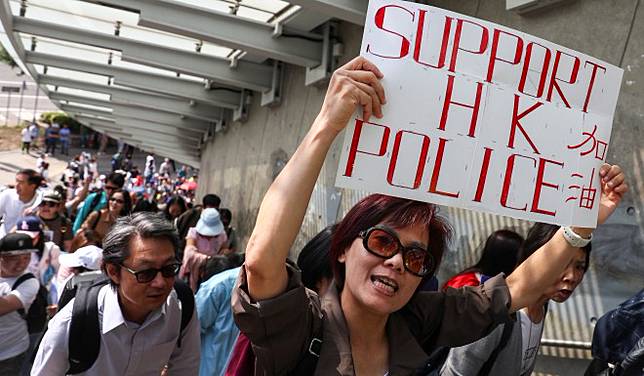 This lost young generation is the future of Hong Kong; today's workers in 20 years' time will be the movers, shakers and influencers of their own next generation. The best example is perhaps former Legislative Council president Jasper Tsang, 50 years ago a revolutionary hothead and today a revered Hong Kong grandee.
He is also another possible heir apparent to Lam. What is in the minds of today's young people won't be erased by threats, closure, oppression or restrictions on their future.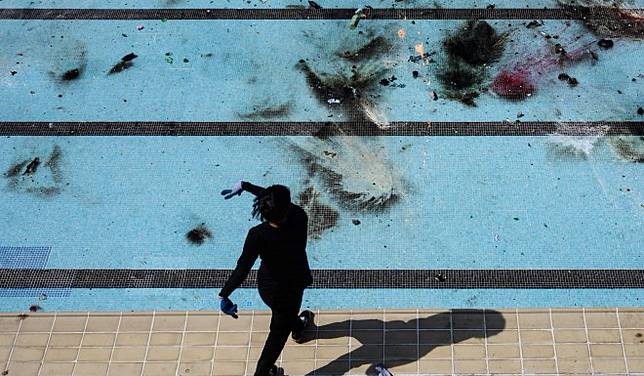 The catastrophe may have originated from 20 years of arrogant lack of leadership from Government House but we, as the older generation, are also responsible for this age group. It is up to us to bury the hatchet and support and mentor young people (despite their recent bad behavior) into prosperous and productive careers " and not think that the problem will go away by beating and jailing them for 10 years.
Richard Harris is chief executive of Port Shelter Investment and is a veteran investment manager, banker, writer and broadcaster, and financial expert witness.
Copyright (c) 2019. South China Morning Post Publishers Ltd. All rights reserved.