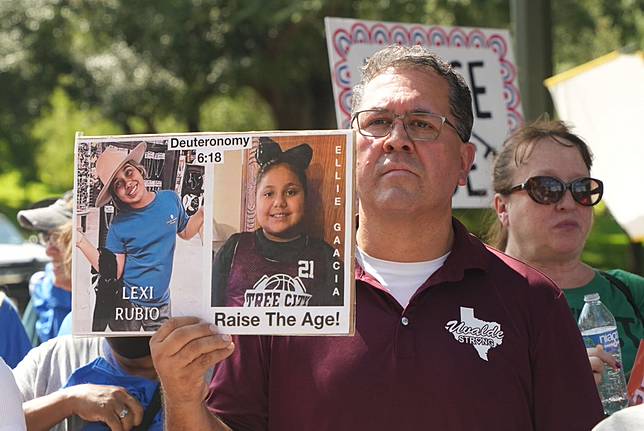 People participate in a demonstration to seek age raise for AR-15 sales in Austin, Texas, the United States, Aug. 27, 2022. (Photo by Bo Lee/Xinhua)
NEW YORK, Sept. 1 (Xinhua) -- More than a fifth of U.S. adults reported a personal tie to gun violence, a recent poll has shown.
The poll released by The Associated Press-NORC Center for Public Affairs Research found that 21 percent of U.S. adults "say either themselves, a family member, or a close friend has been threatened with a gun or was the victim of a shooting in the past five years."
"When it comes to experiences with gun violence, there are significant racial and ethnic differences," said the poll published last week, noting that while 54 percent of African Americans reported a personal tie to gun violence, the number was 27 percent for Hispanic Americans, and 13 percent for white Americans.
Data from the non-profit Gun Violence Archive showed that gun violence has taken at least 29,749 lives in the United States so far this year, and the number of mass shootings in the country has hit 450. ■