With 105 minors arrested so far, lawyers and activists call for protection of their rights
Police insist children in detention are treated properly and have access to lawyers, families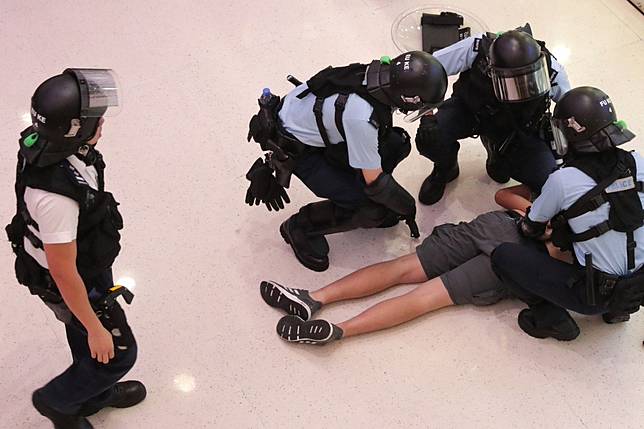 Lawyer Steven Kwan Man-wai recalls the day he sat across from a thin 15-year-old in a windowless room at a Hong Kong court.
About 36 hours earlier, at around 11.50pm on August 29, the boy was arrested for being part of an unlawful assembly in Sham Shui Po, as officers dispersed protesters who threw bricks and pointed laser beams at the police station there.
The teenager was wearing a black T-shirt and black face mask, the attire of anti-government protesters who have been taking to the streets since June. But he denied being part of that night's protests, insisting that he was returning home after watching a documentary film with a friend.
Kwan also met a 15-year-old girl, arrested on the same night.
"They did not seem scared," he recalled. "It was like they didn't have emotions any more.
"I have handled many criminal cases. When I see young people who are relatively bad, I can judge from their appearance. These two looked like ordinary good kids."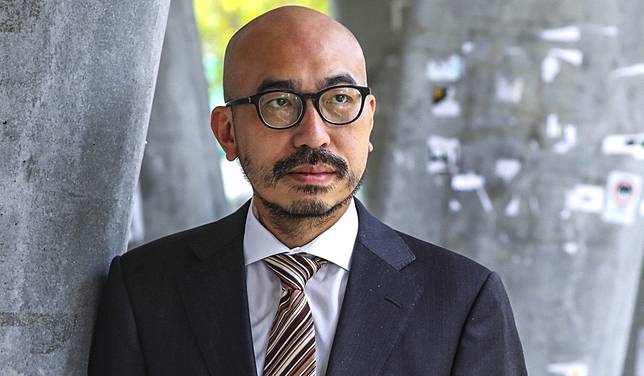 The pair, as well as a 13-year-old girl arrested on August 29 too, emerged at the centre of controversy after police filed applications for care or protection orders that led to their being detained before they were charged.
The three are among 105 children aged between 12 and 15 arrested since the protests began in June. The rising number of minors nabbed has raised concerns about their treatment by police and the legal process.
Lawyer of boy arrested over protest alleges police abuse of judicial methods
On August 31, a magistrate ordered the three teenagers be placed in a juvenile home for up to 28 days while inquiries could be made about their background and welfare.
The boy was released on September 5, after the High Court allowed his guardian to apply for a judicial review of the detention order. It was later revealed that he was in Form Four, and was consistently among the top eight students at his level of more than 120 schoolmates for three years running.
The older girl was allowed to go home five days later, following similar legal procedures.
But the 13-year-old girl was only released on September 27, when the Juvenile Court accepted the Social Welfare Department's reports that all three teenagers were cared for and supported by their parents.
The police applications for care and protection orders were rejected.
Outraged activists and politicians said police handling of the cases went against the guidelines of the United Nations Convention on the Rights of the Child.
"It totally violates the guideline of using minimal judicial proceedings," said Chong Chan-yau, a well-known blind activist.
Education lawmaker Ip Kin-yuen said the police applications for care or protection orders deprived the young suspects of their right to receive education as the school term resumed in September and also separated them from their families.
A source said one of the teenagers had been detained at a police station with adults, which contravened the law requiring detained minors to be kept apart from adults.
Lawyer Kwan recalled that the teenagers' families were shocked by the initial order to detain them for 28 days in a children's home that is mainly for youngsters who cannot be controlled by their parents or guardians.
"Even adults charged with rioting are able to be freed soon on bail, maybe in about a week," he said. "The parents didn't expect that their children would be held for a month."
Police defended their action, insisting that it was for the children's own good, and not meant to punish them or their families.
A spokeswoman for the force said the law allows police to make such applications to protect minors who may need care or protection, including those who may be ill-treated or beyond control to such an extent that harm may be caused to others.
Hong Kong schools pledge not to expel students arrested over protests
"In deciding whether to apply for a care or protection order, police will consider each case on its own merits, having regard to the individual circumstances," she said.
The Social Welfare Department spokesman said the three teenagers attended lessons on weekdays while in detention, and their parents were allowed to visit them on weekdays.
He said Vocational Training Council teachers, who conduct lessons at the juvenile home, assess the learning needs of the children there and adjust the curriculum to meet their education level as required.
Pro-establishment lawmaker Priscilla Leung Mei-fun, who is also a lawyer, said police had the authority to assess the circumstances as they saw fit and any applications made had to go through the court.
"So it's not only police doing the assessment," she said.
Why are the young people of Hong Kong angry and deeply unhappy?
'Boy didn't know what was going on'
Tong, a lawyer who spoke on the condition that his full name would not be used, had other concerns about the arrest and detention of minors.
He said he helped a boy under 16, who was caught at an MTR station. The boy maintained that he was only an onlooker, but he was injured in his face by a police baton while being arrested.
He had to wait for about five hours before he was allowed to call a lawyer and his family was worried all night as they had no information on his whereabouts.
"The delay for him was relatively long," Tong said. "He was on his own, he was young and stayed at the police station not knowing what was going on."
Police said the rights of the people in custody are respected and they are allowed to seek legal advice and contact their family provided there is no unreasonable delay or hindrance caused to the process of investigation or the administration of justice.
The force refused to comment on individual cases, saying those who feel aggrieved during the detention may lodge a complaint and the Complaints Against Police Office would handle the matter fairly.
It added there were stringent guidelines concerning the use of force, and officers should give a warning under suitable circumstances.
Press freedom in Hong Kong 'at its worst' amid protest abuse
Some social workers have been trying to do more for minors who are arrested, but say they face difficulties.
Baleros Irving Alfred, a social worker who is regularly at the protests, said social workers try to get the identity of those arrested by asking them to shout out their names, but officers have taken to drowning out the exchange by shouting other messages.
He said officers used to answer social workers who asked if the youngsters are held at a police station, but police had since become less helpful.
"Many social workers at the scene want to accompany the young people to the police station, but no one has succeeded," he said.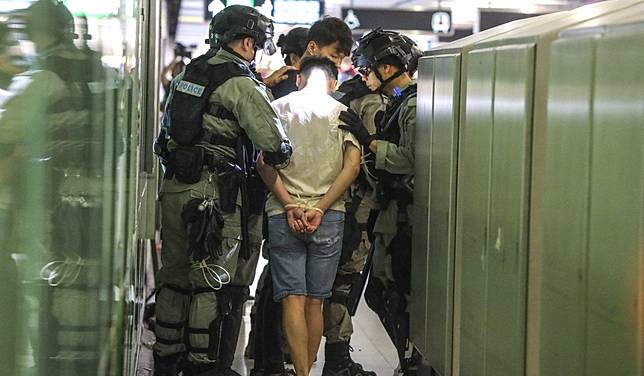 Some social work groups have written to the police commissioner urging the force to acknowledge their supporting role, asking to be allowed to be with arrested minors until their guardians arrive.
Social worker Jordi Tsang Sing-cheung said he made such a request, and was concerned about the police conducting body searches in their wagons. He said social workers should be allowed to be present as "appropriate adults" accompanying the children.
Human rights lawyer Kenneth Lam said it was worth considering ways to protect children better, such as reminding them of their rights as minors upon arrests.
"We rely on the conduct of law enforcement officers who are aware that when they handle children, they cannot mess with them," he said. "But this is not guaranteed."
With Hong Kong's protests now in their fifth month, concerns about the number of minors arrested have not deterred others from joining demonstrations.
Water Ng has been at the front line every week since the protests began in June. Ng admitted she sometimes worried about being arrested, and how police would handle her during detention.
Then she would set those concerns aside, put on her mask and go out on to the streets again.
Water Ng is 12 years old.
Copyright (c) 2019. South China Morning Post Publishers Ltd. All rights reserved.