The last thing we need now is to see scapegoating and prejudice sow hatred and distrust between police and ethnic or religious groups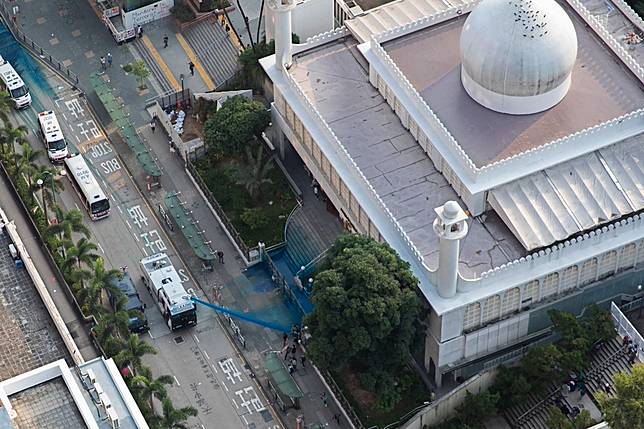 Diversity and tolerance have long been seen as characteristic of Hong Kong. These attributes have made the city a regional beacon of personal freedoms and opportunity. Anti-government protests that have opened up social fault lines have put them to the test. Differences have split the community, strained friendships and divided families.
Thankfully, however, they have not yet found expression in a perception of racial or religious intolerance, even if they have exacerbated anti-mainlander sentiment. If that were to gain traction before the current troubles are over, it would leave an even bigger question mark over whether Hong Kong would ever be the same again.
That is why the apology extended to the Muslim community yesterday by Chief Executive Carrie Lam Cheng-Yuet-ngor and Commissioner of Police Stephen Lo Wai-chung should be seen as positive for social tolerance and harmony.
It was prompted by an incident during a violent illegal march on Sunday night that could easily spark calls for revenge. A police water-cannon vehicle assigned to disperse protesters stopped opposite the entrance to the Kowloon Mosque, Hong Kong's biggest, where there appeared to be no more than a handful of people, and sprayed the gates with a blue solution intended to identify frontline protesters.
Police reacted quickly with an explanation, posted on the force's Facebook page and conveyed personally to Muslim community leaders, that the water cannon had "accidentally affected" the entrance of the mosque.
But an apology and reassurance that it was an accident from Lam and Lo were called for and accepted by Muslim leaders, who called for calm among their community. Nonetheless, the incident prompted mixed reactions within the Islamic community.
Muhammad Arshad, chief imam of Hong Kong, said Muslims would pray for the city's peace and security. But Muslim businessman Phillip Khan who, among others, was sprayed outside the mosque described it as a deliberate act and an "insult to the Islamic religion".
Hong Kong leader apologises after water cannon sprays mosque entrance
The incident is regrettable, more so because it is easily politicised. But given the prompt clarification from the police followed by an apology from the highest levels, it is unlikely to have been a deliberate act calculated to fuel division and distrust in the community.
That is important. The race card has been in play in online rumours claiming South Asian men were paid for an indiscriminate attack on protesters and commuters at Yuen Long MTR station, and blaming them for a recent attack by masked men on prominent protest organiser Jimmy Sham Tsz-kit. The last thing we need now is to see scapegoating and prejudice sow hatred and distrust between police and ethnic or religious groups.
Copyright (c) 2019. South China Morning Post Publishers Ltd. All rights reserved.