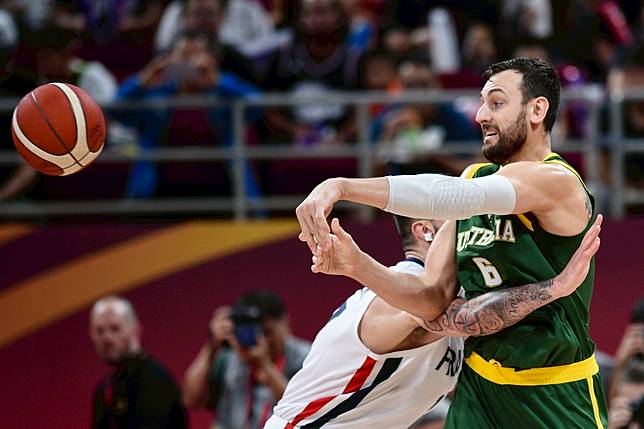 Andrew Bogut (R) of Australia passes the ball during the third place game between France and Australia at the 2019 FIBA World Cup in Beijing, capital of China, Sept. 15, 2019. (Xinhua/Ju Huanzong)

Andrew Bogut will not extend his contract with Sydney Kings.
SYDNEY, May 25 (Xinhua) -- Sydney Kings center Andrew Bogut has announced that he will not extend his contract with the Australian National Basketball League side.
"I have decided not to sign with the Sydney Kings, or any professional sporting team for that matter for the time being," wrote Bogut on Twitter.
"This by no means is a retirement note, but simply saying any concrete decisions are too hard to be made at this point in time."
Bogut joined the Kings in 2018 on a two-year contract, and was named the league's MVP for the 2018/19 season.