Board of Airline Representatives, representing more than 70 airlines, requests city suspends costly landing and parking fees, among other operating costs
Government has helped the aviation industry twice before – in 2009 and from 2000 to 2004 – but not on the scale now requested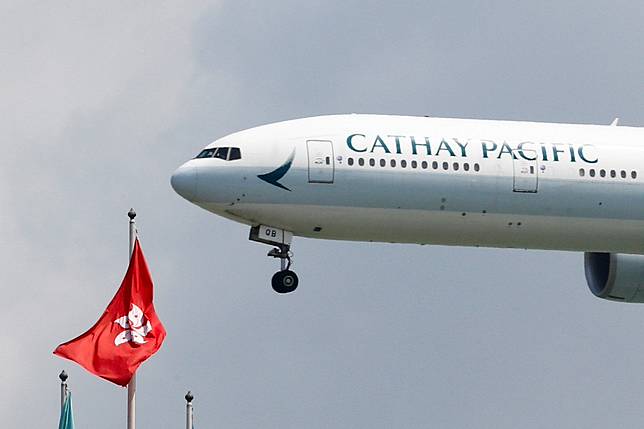 Airlines have called on the Hong Kong government to waive costly airport landing and parking fees in a bid to help the aviation industry ride out the downturn caused by the city's recent protest crisis.
The Board of Airline Representatives (BAR) of Hong Kong, representing more than 70 airlines flying to and from the city, also proposed cutting other airport operating costs, including rental fees for office and lounges, according to a letter seen by the Post on Monday.
A basket of relief measures worth HK$19 billion (US$2.4 billion) was announced by the Hong Kong government last month, but it did not cover airlines.
In a letter to the Transport and Housing Bureau, BAR chairman Ronald Lam Siu-por, who is also a Cathay Pacific executive, said the loss of earnings had made flights to Hong Kong no longer financially viable.
"In view of the situation, the BAR urges the Hong Kong government to consider issuing short-term relief measures that can help airlines survive this extremely difficult time," said the BAR. The letter did not specify how long the financial help should last.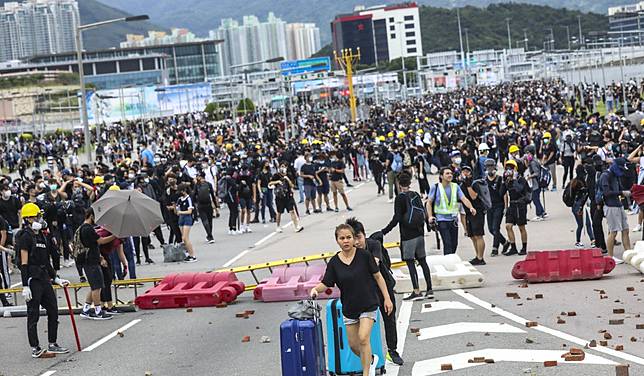 "It would definitely help if the government could temporarily waive these operating expenses so that airlines operating in Hong Kong can remain commercially viable," the airline body said.
The Cathay Pacific Group, whose airlines include its namesake long-haul carrier, regional airline Cathay Dragon and budget operation HK Express, said the costs it sought to have waived represented "a significant expenditure incurred by the airlines".
Hong Kong Airlines said such relief measures would provide "critical support" to the company to overcome challenges during this difficult period. The airline has admitted to a slump in passenger bookings that had prompted a cash flow problem " and put the carrier backed by the debt-laden HNA Group in a worse financial situation.
The BAR reminded the government that aviation supported 330,000 jobs in Hong Kong and contributed 10.2 per cent of the city's GDP.
"We would definitely welcome the government temporarily waiving these operating expenses so that airlines operating in Hong Kong, including ours, could maintain commercial viability and (Hong Kong's airport) could retain its leading position as a global aviation hub," a spokeswoman for Cathay Pacific said.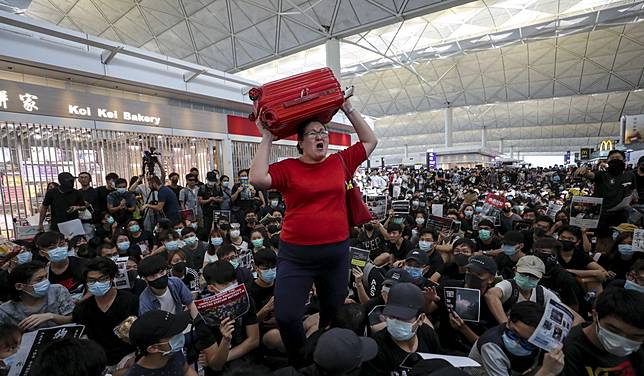 Hong Kong International Airport suffered its biggest monthly drop in passengers in a decade, with a decline of 12.4 per cent " or at least 850,000 fewer travellers " in August, a time considered the busiest month of travel, as anti-government protests gripped the city.
The Transport and Housing Bureau said in a statement: "We will closely monitor the situation and consider suitable relief measures as and when necessary."
The Airport Authority declined to address the contents of the letter from the airline body seeking financial help. "The Airport Authority will closely monitor the operational circumstances of the airport," an authority spokesman said.
Nicholas Painter-Bosworth, the head of data solutions at AirportCharges.com by RDC Aviation, said Hong Kong was more expensive to operate out of when compared with some of its Asian rivals.
The total charges that an airline would rack up for a Boeing 777-300ER would be HK$110,732 each time it flies to Hong Kong airport, including fees to land and park, payments to the government and other passenger-related charges.
In contrast, Singapore Changi would charge HK$99,722 and Shanghai Pudong and Guangzhou would charge HK$90,885 each. Tokyo Haneda was more expensive, at HK$163,383.
Aviation revenue made up 27 per cent of Hong Kong airport's HK$19.47 billion revenue in the 2018-19 financial year, which saw a net profit of HK$8.4 billion.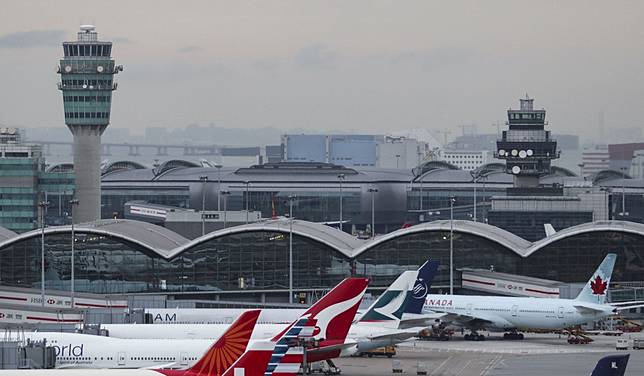 Landing charges had risen 27 per cent over the past three years as Hong Kong airport has sought higher fees to help pay for an expansion that includes a third runway.
The airline industry has received financial help from the government twice, between 2000 and 2004 and in 2009, but not on the scale it requested this time.
Plane landing and parking charges were reduced by 15 per cent after the Asian financial crisis from the start of 2000 until the end of 2004.
During the 2009 global financial crisis, soaring oil and ticket prices, which caused travel demand to collapse, the cost of planes landing and parking were cut by 10 per cent as part of a wider a HK$450 million relief package that lasted eight months.
While airlines are losing out on extra cash from a rise in cancelled bookings, air travellers are unlikely to benefit further aside from the deeply discounted airfares currently on offer.
The Financial Services and the Treasury Bureau, which oversees Hong Kong taxation policy, said the government had "no plan … at this stage" to lower the airport departure tax. Travellers pay a HK$120 tax at present.
Copyright (c) 2019. South China Morning Post Publishers Ltd. All rights reserved.