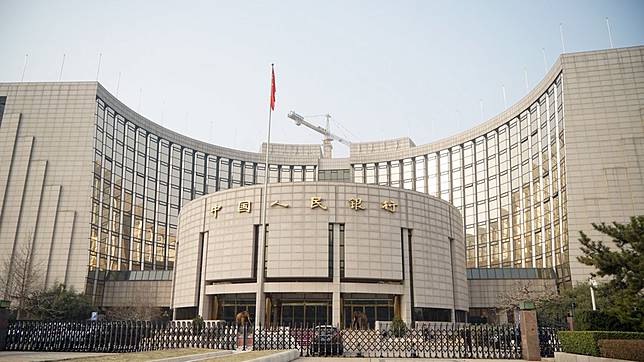 Photo taken on March 13, 2018 shows the headquarters of the People's Bank of China in Beijing, capital of China. (Xinhua/Cai Yang)
BEIJING, April 6 (Xinhua) -- Maintaining currency and financial stability are two central tasks for the People's Bank of China, said Yi Gang, governor of the bank.
Completing these dual tasks is conducive to promoting employment and economic growth, thus contributing to Chinese modernization, Yi told a conference in Beijing on Tuesday.
Yi said that maintaining currency stability means keeping prices and the exchange rate basically stable, so that the money in people's hands won't depreciate.
To that end, the central bank has injected liquidity into the market mainly by cutting the reserve requirement ratios, and has adopted a relatively prudent approach in handling interest rates.
The country's macro policies have produced ideal results, Yi said, pointing out that China's consumer price index rose 2 percent year on year last year, while its exchange rate has been kept relatively stable over the past five years.
He also underlined the importance of safeguarding financial stability.
China has largely warded off systemic financial risks by keeping the interest rate, exchange rate, unemployment rate and other major economic indicators relatively reasonable, coordinated and stable, he said.
To help stabilize the macro economy, the central bank has leveraged structural monetary policy tools and encouraged financial institutions to beef up support for economic growth and employment, according to Yi. ■