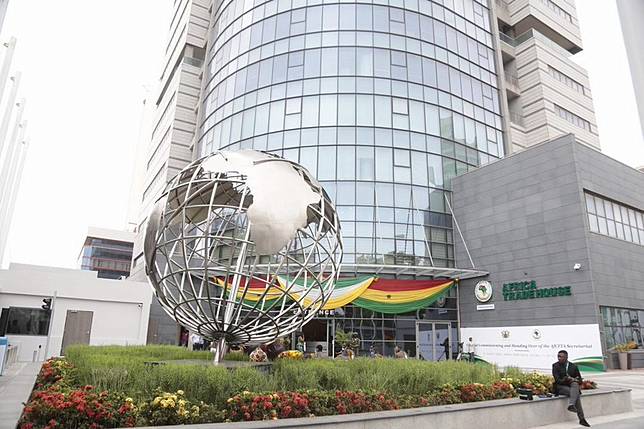 A man sits outside the African Continental Free Trade Area (AfCFTA) Secretariat office in Accra, capital of Ghana, August 17, 2020. (Ghana Presidency/Handout via Xinhua)
LONDON, July 29 (Xinhua) -- Private lenders in the West should be compelled to ease loan repayments from low-income countries to tackle any debt crisis, The Guardian has reported.
African governments owe three times more debt to western banks, asset managers and oil traders than they do to China. But China has been "mistakenly" blamed by the West for failing to advance debt restructuring, the London-based charity Debt Justice, formerly the Jubilee Debt Campaign, has said.
"Western leaders blame China for debt crises in Africa, but this is a distraction. The truth is their own banks, asset managers and oil traders are far more responsible but the G7 are letting them off the hook," Tim Jones, head of policy at Debt Justice, was quoted as saying on July 12.
Western governments have failed to take on companies in their own countries, which, unlike China, did not suspend debt repayments during the pandemic, Jones said, urging the United States and Britain to introduce legislation to compel private lenders to take part in debt relief. ■