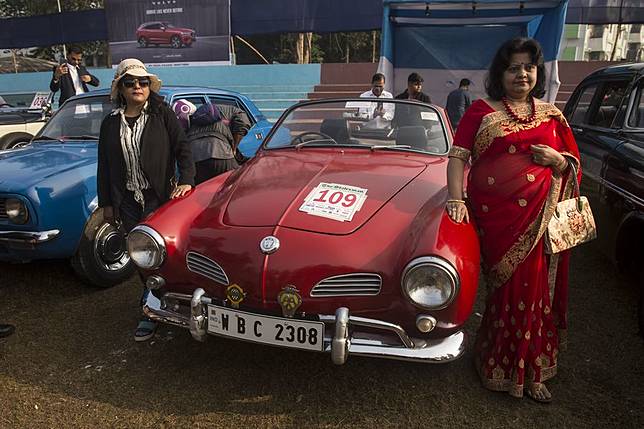 A vintage car is seen during the Statesman Vintage Car Rally in Kolkata, India, on Jan. 19, 2020. (Xinhua/Tumpa Mondal)
March is one of the most challenging months for India's auto sector due to the 21-day lockdown, with its vehicles production witnessing a 33.61-percent decline compared with 2019.
NEW DELHI, April 14 (Xinhua) -- The automobile industry in India produced a total of 1,447,345 vehicles in March 2020, as against 2,180,203 in March 2019 with a decline of 33.61 percent, said the data issued by the Society of Indian Automobile Manufacturers (SIAM) on Monday.
PVs sales in the country declined by 51 percent in March as the 21-day nationwide lockdown due to the coronavirus (COVID-19) pandemic forced people to stay indoors.
PVs sales last month dropped to 143,014 units from 291,861 units in March 2019, a decline of 51 percent.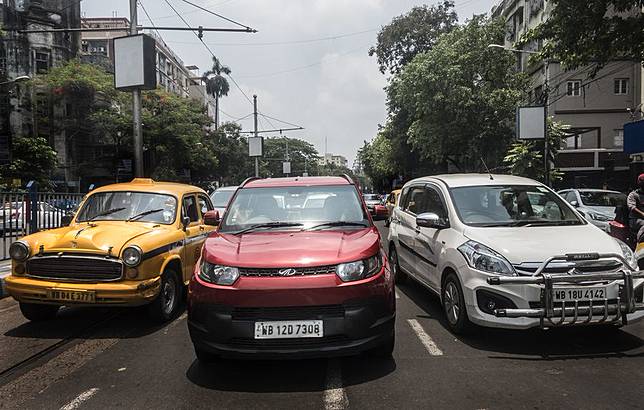 Vehicles are seen in the street in Kolkata, India, May 14, 2019. (Xinhua/Tumpa Mondal)
Similarly, CVs sales last month witnessed a massive dip of 88.95 percent, even as only 13,027 units were produced compared to 1,09,022 units in March 2019.
Two-wheeler sales saw a decline of 39.83 percent at 8,66,849 units in March compared to 14,40,593 units in March 2019.
Media reports quoted SIAM President Rajan Wadhera as saying -- "The month of March 2020 was one of the most challenging months for the auto sector as the 21-day lockdown resulted in bringing the production and sales of vehicles to a standstill in the last week." ■