Failure of trade groups to denounce those who attack innocent people raises serious questions as to whether they represent the public interest, or are acting against it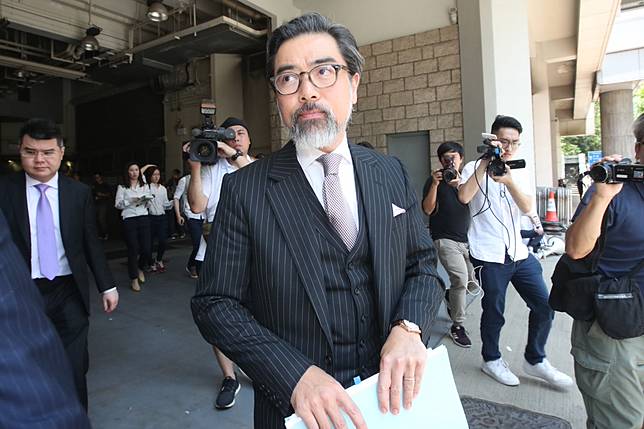 Many influential trade groups have long been "yellow ribbon" outfits, though they tend to make a pretence of political neutrality. Among these are the Bar Association, the Journalists Association, Professional Teachers' Union (PTU) and Social Workers' General Union.
Most of the time, there is nothing wrong with that. They serve as a useful counterweight to pro-government groups outside the latter's dominance in the legislature.
But serious problems arise, as they do now, when protest violence carried out in the name of democracy and freedom " a cause for which those groups openly advocate " has reached an intolerable level. Their failure to condemn unequivocally violence directed against innocent people and property is alarming because it raises serious questions about whether they represent the public interest, or are acting against it.
Criminal lawyer opens up on resignation over Hong Kong protest violence
Barrister Edwin Choy Wai-bond has taken a courageous stand by resigning from the executive office of the Bar Association, which regulates the qualifications and practices of local barristers. He did so, he wrote in the Post , because "a substantial majority of my colleagues on the Bar Council remained highly reticent to state, with unequivocal clarity, that both the rioters and those who proffer excuses on their behalf should be condemned".
I only wish there were more brave souls like Choy in those other groups. Still, not all sinners are equally sinful. Maybe the Bar Association has issued too few press releases to condemn protest violence; and the Journalists Association has been biased in protecting openly "yellow" news outlets than those allied with mainland interests under attack. But that's more or less excusable. The unions for teachers and social workers, though, are much worse because their members have encouraged or even helped organise protests over the past four months, many of which turned violent.
At those protests, social workers often claimed to serve as mediators between police and protesters when in fact, they were obstructing police operations and enabling rioters to spread destruction. The PTU, long a serfdom of the Democratic Party, has not said a word against teachers who feed young pupils anti-China propaganda and openly encourage them to join the protests.
An increasing number of those arrested during violent protests are juveniles. The PTU bears direct responsibility for allowing our secondary schools to be politicised for the opposition's own agenda.
When children start throwing petrol bombs at police and are shot, that's the result of brainwashing on an evil scale.
Copyright (c) 2019. South China Morning Post Publishers Ltd. All rights reserved.