The list includes the Sy family, real estate investor Manuel Villar, the late John Gokongwei Jnr, Enrique Razon Jnr and Jaime Zobel de Ayala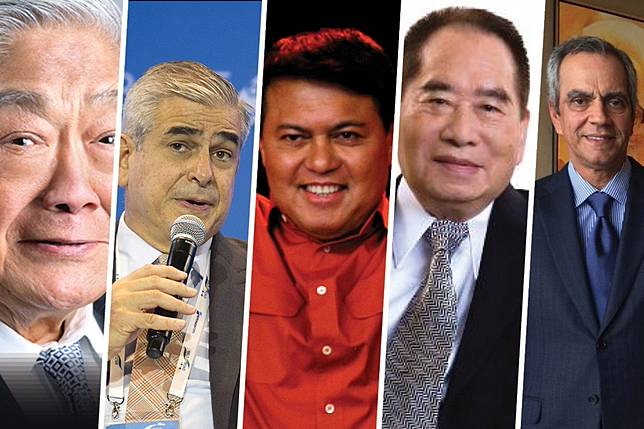 The Philippines has a long history as a commercial hub in the Asian region. From the 15th century to 17th century in Southeast Asia, known as the "Age of Commerce", the country played a role in the region's emerging seaborne trade. In the last few decades, the Philippines has steadily grown again as a flourishing trade partner in the region. Here are five of the Philippines richest people who have helped shape the country's current economic landscape.
The Sy family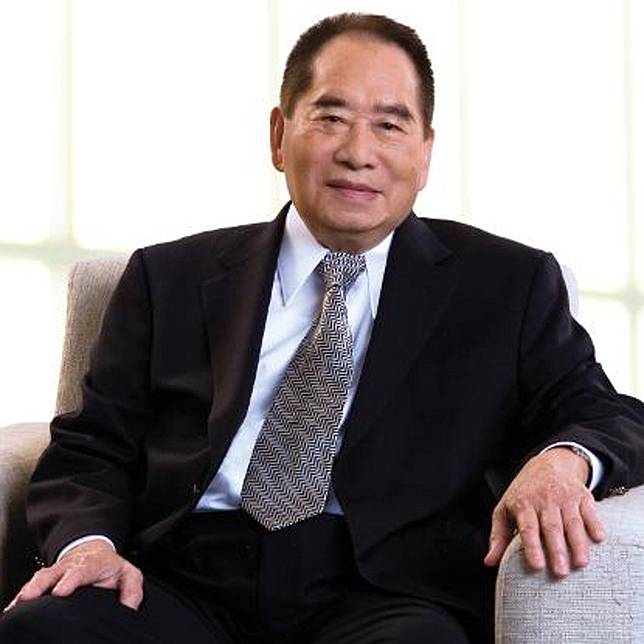 Net worth: US$17.2 billion*
Industry: Retail, banking, tourism, mining, real estate and property development
The ruling billionaire family in the Philippines is the Sy family when the late Henry Sy Senior " the richest person in the country for 11 consecutive years in 2018 at US$18.3 billion " left his fortune to his six children. Their combined wealth is primarily due to their having stakes in the publicly listed SM Investments and SM Prime. The six siblings are Teresita, Elizabeth, Henry Jnr, Hans, Herbert and Harley, and while they sit on the group's board, daily operations are managed by outside professionals.
5 Malaysian billionaires you should know
John Gokongwei, Jnr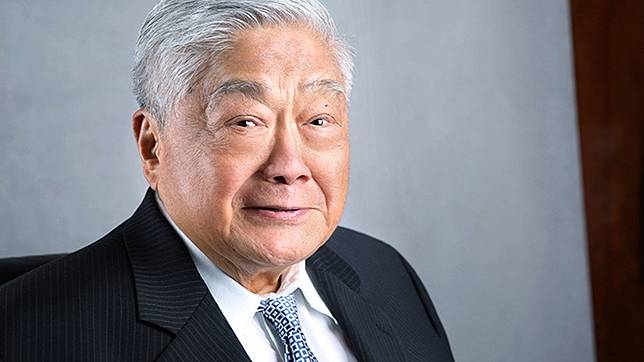 Net worth: US$5.3 billion*
Industry: Aviation, banking, property, telecom, energy and F&B
When founder of JG Summit, the late John Gokongwei Jnr, died in November 2019, he was the Philippines' third richest person. Gokongwei has one son (and five daughters), Lance, who is now CEO of JG Summit. The company he built, Universal Robina Corporation, is one of the biggest F&B companies in the Philippines today. His eldest daughter, Robina, is president of family's Robinson Retail Holdings, the second largest multi-format retailer in the country.
Manuel Villar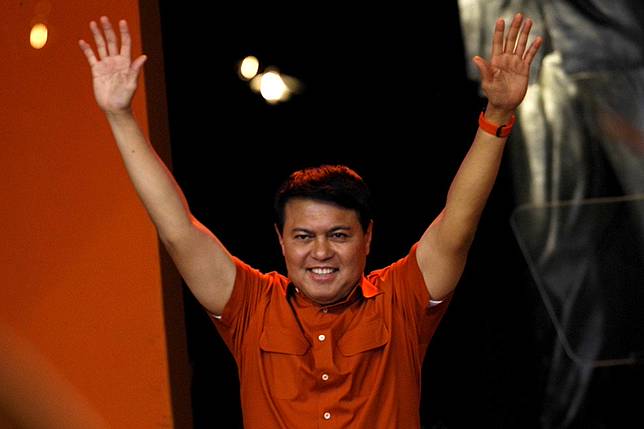 Net worth:
Age: 70
Industry: Real estate
Villar is the chairman of Vista Land & Lifescapes, the largest home builder in the Philippines; and Starmalls, one of the country's largest mall operators. Vista Land has built more than 300,000 houses across the country. He also owns stakes in the property and death care company, Golden Bria Holdings, which he acquired in December 2017.
Tencent's Pony Ma or Alibaba founder Jack Ma: who tops China's rich list?
The self-made billionaire started out helping his mother at her seafood stall at a Manila market before becoming one of the Philippines' richest men, husband of senator Cynthia Villar and father of three. According to Forbes' 2019 Philippines 50 Richest Net Worth list published last September, Villar's wealth stood at US$6.6 billion. Forbes Real Time Net Worth numbers as of March 27 had his wealth at US$4.6 billion. He is one of two Filipino tycoons to have entered Bloomberg's Billionaires Index earlier this year as the world's top 500 wealthiest people.
Jaime Zobel de Ayala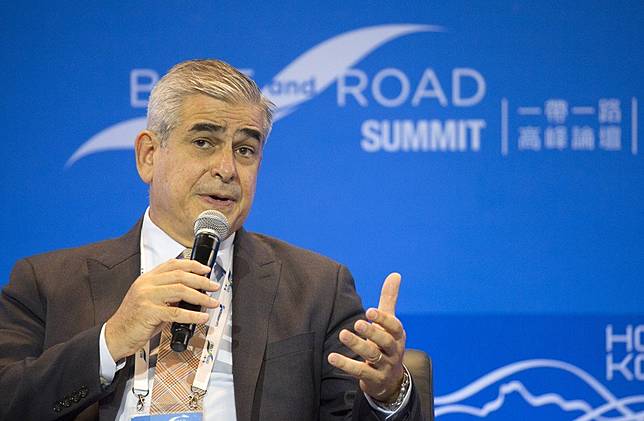 Net worth: US$3.7 billion*
Age: 86
Industry: Real estate, telecom, water, power, infrastructure, health care, education
Retired in 2006, Zobel de Ayala previously acted as chairman and CEO of the Ayala Group, a major conglomerate in the Philippines. He first became chairman of the group in 1994, at a time when Ayala Corporation was undergoing a major restructuring to become a holding company. This coincided with the country's political and economic changes under President Fidel Ramos (in office from 1992 to 1998) in a widespread effort toward privatisation. Ayala Corporation subsequently involved itself into the privatisation of water and the development of the telecommunications industry. His son, Jaime II " one of seven children " succeeded his father in the group and now controls more than one-third of the US$3.9 billion (revenue) business.
5 female Chinese entrepreneurs worth more than a billion
Enrique Razon Jnr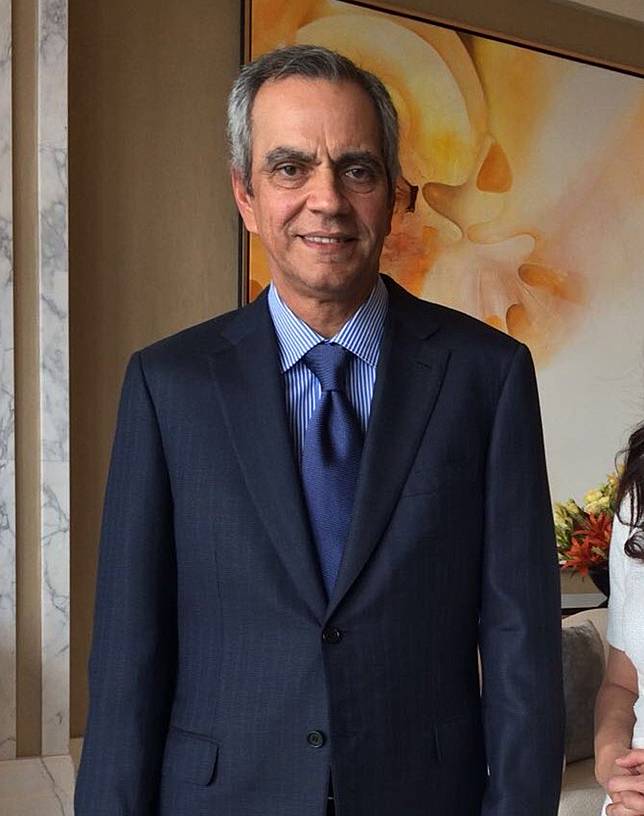 Net worth: US$2.9 billion*
Age: 60
Industry: Ports
Chairman and president of the International Container Terminal Services (ICTSI), Razon has joined the Bloomberg Billionaire Index earlier this year as one of 500 richest people in the world. He is one of two Filipino businessmen to have entered the list so far. The company's global status took three generations to build. It first started with Razon's grandfather who founded the business in 1916 with a port in Manila, which Razon's father rebuilt after WWII. ICTSI has subsidiaries (in which the tycoon sits on the board of many of them) in Africa, the Americas and Eastern Europe. Razon is also chairman of Bloomberry Resorts Corp that developed the Philippine-listed Solaire Resort and Casino; and chairs the ICTSI Foundation that oversees the group's CSR principles. His other investments include oil and gas exploration, power, mining and leisure facilities.
Want more stories like this? Sign up here. Follow STYLE on Facebook, Instagram, YouTube and Twitter .
*Net worth taken from Forbes' Philippines 50 Richest Net Worth list with real-time numbers as of March, 2020
Copyright (c) 2020. South China Morning Post Publishers Ltd. All rights reserved.