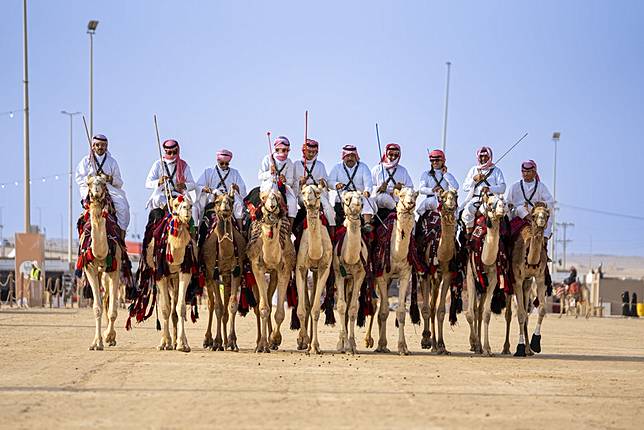 Photo taken on March 6, 2023 shows camel performance at the 5th "Safari Abqaiq" Desert Heritage Festival activities, which include camel safari trips, a falconry competition, and surrounding desert tour in the heritage field, in Dammam, Saudi Arabia. (Mohammed Nars/Xinhua)
RIYADH, March 18 (Xinhua) -- A four-day camel race lowers its curtain in Alula, Saudi Arabia, on Friday.
One camel won first prize in the "Heil" race with an award worth 7.5 million Saudi riyals (around 2 million U.S. dollars).
Organized by the Royal Commission for Alula (RCU) in collaboration with the Saudi Camel Racing Federation (SCRF), the event aimed at developing camel sport, which dated back to the 7th century.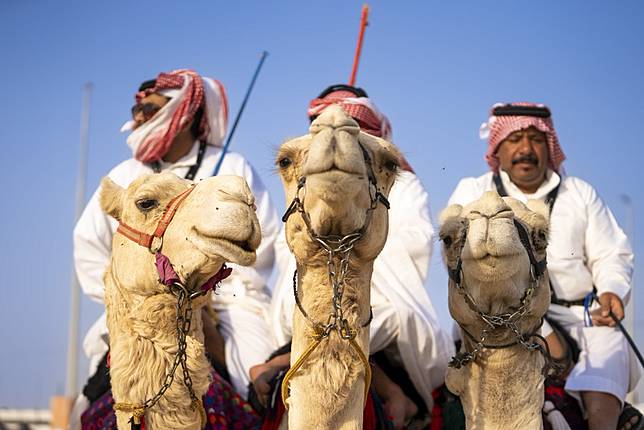 Photo taken on March 6, 2023 shows camels at the 5th "Safari Abqaiq" Desert Heritage Festival activities, which include camel safari trips, a falconry competition, and surrounding desert tour in the heritage field, in Dammam,Saudi Arabia.(Mohammed Nars/Xinhua)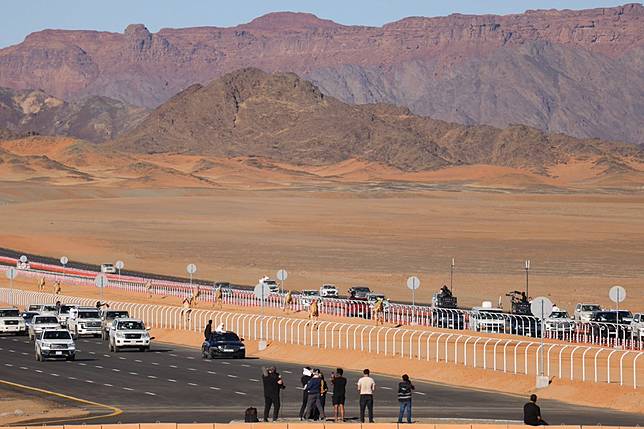 Photo taken on March 17, 2023 shows camels racing at the Alula Camel Cup held in ALULA, Saudi Arabia.(Wang Haizhou/Xinhua)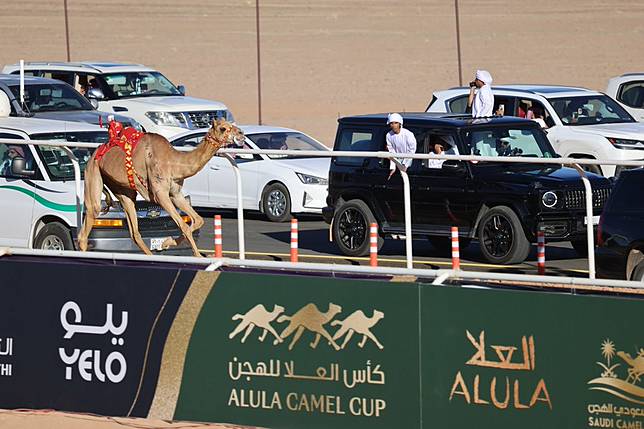 Photo taken on March 17, 2023 shows camel racing at the Alula Camel Cup held in Alula, Saudi Arabia.(Wang Haizhou/Xinhua)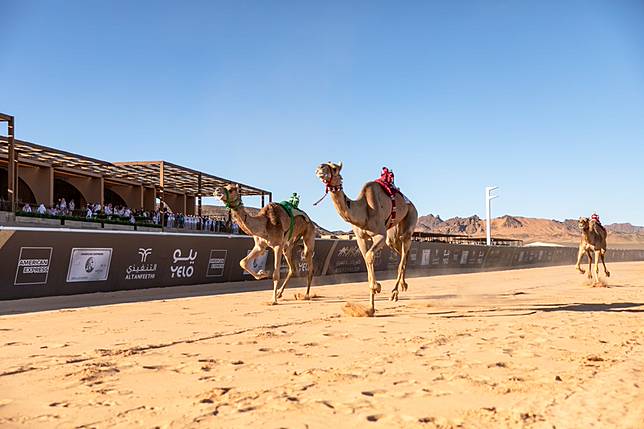 Photo taken on March 17, 2023 shows camels racing at the Alula Camel Cup held in Alula, Saudi Arabia.(Wang Haizhou/Xinhua)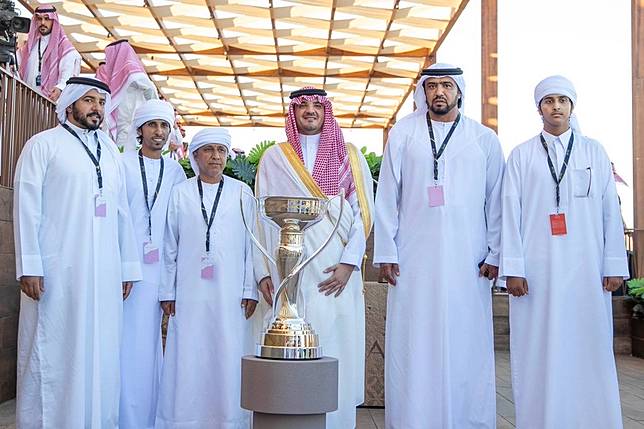 Photo taken on March 17, 2023 shows a trophy for the camel racing at the Alula Camel Cup held in Alula, Saudi Arabia.(Wang Haizhou/Xinhua) ■