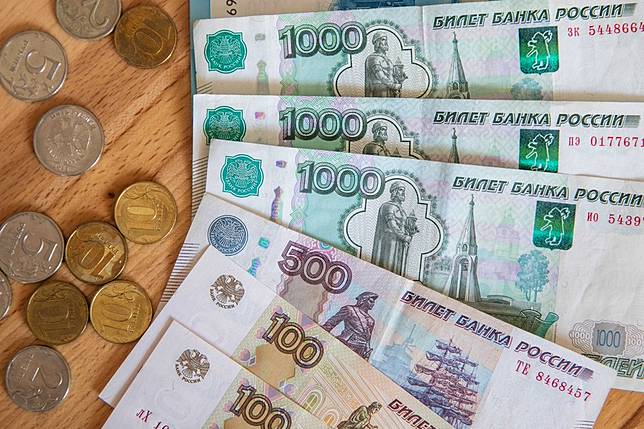 Photo taken on March 24, 2022 shows ruble banknotes and coins in Moscow, capital of Russia. (Xinhua/Bai Xueqi)
Inflation in Russia is slowing faster, the bank said.

MOSCOW, June 10 (Xinhua) -- The Bank of Russia, the country's central bank, decided on Friday to cut the key interest rate by 150 basis points to 9.5 percent per annum, the fourth reduction in a row since April.
"The external environment for the Russian economy remains challenging and significantly constrains economic activity. At the same time, inflation is slowing faster and the decline in economic activity is of a smaller magnitude than the Bank of Russia expected in April," it said in a statement.
The bank said that it will consider the necessity of further rate cuts at its upcoming meetings. The next rate review meeting will be held on July 22.
Russia drastically raised the key interest rate from 9.5 percent to 20 percent on Feb. 28 to support financial and price stability and protect the savings of citizens from depreciation, days after it launched a special military operation in Ukraine.
The central bank slashed the rate to 17 percent on April 8, to 14 percent on April 29, and to 11 percent on May 26. ■