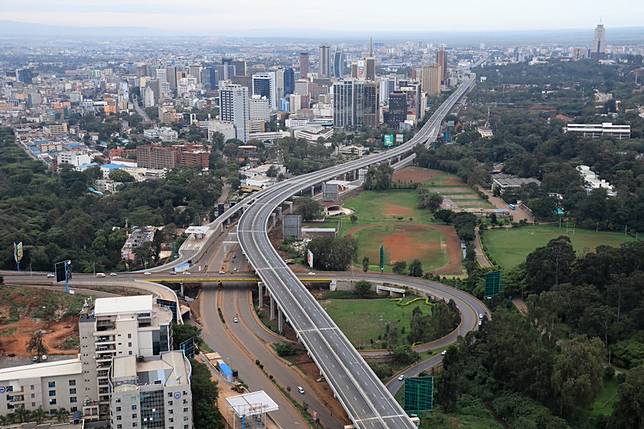 Photo taken on May 8, 2022 shows a section of the Nairobi Expressway in Nairobi, Kenya.(Xinhua/Dong Jianghui)
NAIROBI, Nov. 29 (Xinhua) -- Daniel Muema, who used to live with his parents on their ancestral land in a village after having graduated from university, now has moved to his new house in Kitengela town, enjoying modern amenities.
This life-changing experience happened after the 25-year-old was recruited by the Nairobi Expressway project just several months ago. As a station monitor at the Mlolongo station of the toll road, Muema is in charge of a team of six toll attendants and his salary is high enough to cover his living expenses in the town, one of the fastest growing urban areas in Kenya.
"Thanks to my job, I now look forward to starting my own family," Muema told Xinhua on Friday.
Linking the Jomo Kenyatta International Airport, Kenya's main airport, on the eastern side of the country's capital to the Nairobi-Nakuru highway in the west, the Nairobi Expressway was financed and built by China Road and Bridge Corporation under a public-private partnership model.
Since its inauguration in August, the expressway has created at least 520 jobs for locals and made modern highway managing technology available to them.
Muema has learned valuable skills and techniques during his short stint at the Chinese company. He is now familiar with advanced technology from China to manage busy toll roads.
"My Chinese colleagues have been really helpful in imparting knowledge so that I can be the best employee," he said.
Over 95 percent of the employees working at the 27.1-km expressway are from local communities.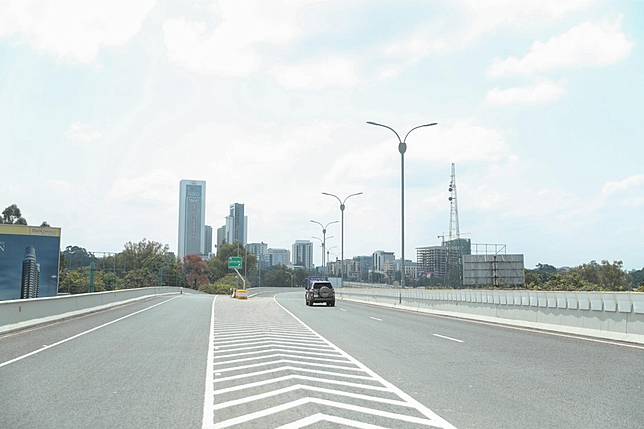 A motor vehicle runs on the Nairobi Expressway in Nairobi, Kenya, July 31, 2022.(Xinhua/Long Lei)
Zacharia Mulwa, a road administrator of the patrol unit that ensures the smooth flow of traffic for all motorists at the expressway, said modern technologies used along the way could monitor the traffic flow and help his unit realize a rapid response in case of any emergencies.
"We are able to assist motorists whose vehicles break down or are involved in accidents within 20 minutes, which is not the case on other roads in the country," he said, observing that the expressway has become a popular route due to its high safety standard.
The 24-year-old, who has three siblings, told Xinhua that he was raised alone by his mother after the death of his father. "With my earnings, I am now able to support my family to meet their daily needs," he said, adding that the Chinese-built project has transformed the socio-economic fabric of the East African nation.
"This is my first steady employment since I graduated from university in 2020 and my career development looks bright," said Brian Wenani, who works as a ticket staff member at the Mlolongo toll station.
Wenani told Xinhua that his job at the Nairobi expressway has also inspired his other five siblings to study hard so that they can find well-paying jobs in the future.
"The Chinese management style is worth emulating because it ensures all employees work as a unit to achieve maximum positive results," the young man said, adding that the Nairobi Expressway is also one of the fruits of growing China-Kenya cooperation. ■