Ian Fok calls for introduction of national security legislation amid increasingly violent protests
He notes that many Hongkongers have not given much thought on the city's role under 'one country'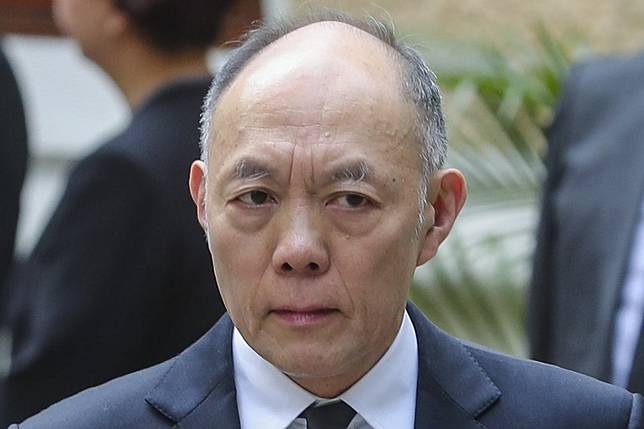 It is impossible for a colour revolution to succeed in Hong Kong and there is a need to introduce national security legislation in the wake of the increasingly violent anti-government protests, a son of late tycoon and philanthropist Henry Fok Ying-tung said.
In an interview with Chinese state newspaper Global Times, published on Friday, Ian Fok Chun-wan, also a local deputy to the National People's Congress, said there were serious problems with the education system in Hong Kong, which had led to some young people having a strong hatred against the country.
Fok, chief executive of Fok Ying Tung Group and life honorary chairman of the Chinese General Chamber of Commerce, Hong Kong, noted that the wealth gap in the city had widened in the wake of the global financial crisis in 2008.
"Some young people feel they have no hope in the future as they do not benefit much from the city's economic development. That's why they are happy with what they call the 'total destruction' (as the violence escalates)," Fok said.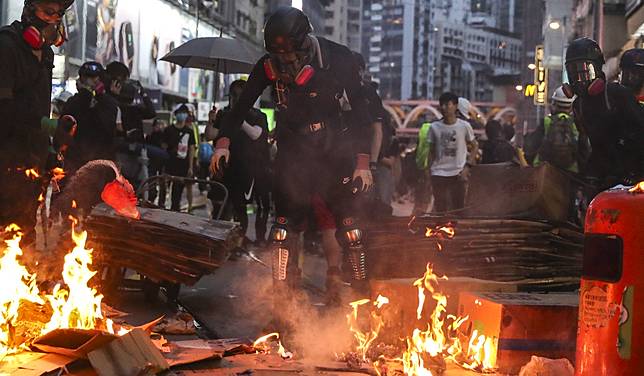 Hong Kong has been rocked by more than four months of social unrest, triggered by the now-withdrawn extradition bill which would have allowed the transfer of criminal suspects to mainland China and other jurisdictions with which Hong Kong lacks an agreement.
Scapegoats and scoundrels? Why ties between Beijing and Hong Kong's property tycoons are unravelling amid protest crisis
The city's tycoons have taken turns to speak up against protesters and condemn their violent acts.
Henry Fok, Ian Fok's father and the late vice-chairman of the Chinese People's Political Consultative Conference, died of cancer in 2006 at the age of 83.
Ian Fok said many Hongkongers focused on Beijing's pledges of "Hong Kong people ruling Hong Kong" and "a high degree of autonomy" but did not give too much thought on how the city played its role under the "one country".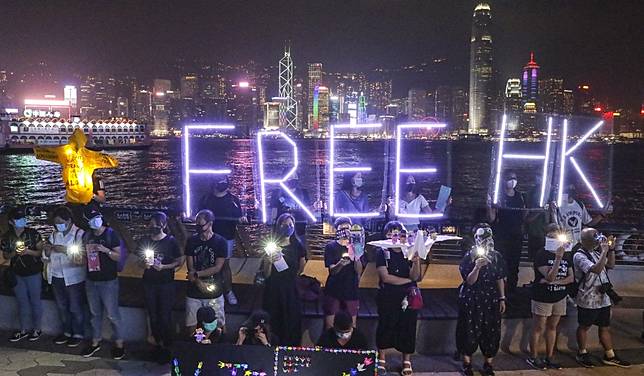 Hong Kong enjoys a higher degree of autonomy and certain freedoms not allowed on the mainland under the "one country, two systems" formula.
"It would be impossible for a colour revolution to succeed in Hong Kong and China, although we can see the fingerprints of foreign forces in the violent protests in Hong Kong," said Fok.
The tycoon was referring to uprisings in post-Soviet republics.
It would be impossible for a colour revolution to succeed in Hong Kong and ChinaIan Fok
Fok said there was a need to press ahead with the national security legislation to implement Article 23 of the Basic Law. The Hong Kong government shelved the bill after an estimated half a million people marched in protest on July 1, 2003.
Fok warned that many Hongkongers would choose to emigrate to other countries if the unrest continued. "In that case, how can Hong Kong maintain its status as an international financial centre?"
Copyright (c) 2019. South China Morning Post Publishers Ltd. All rights reserved.