Chief executive said she expected a heavy defeat for pro-establishment camp in upcoming district council elections, according to document on meeting with EU representative
Lam reportedly said this year's policy address will be focused on land and housing, and 'reiterating confidence in one country, two systems'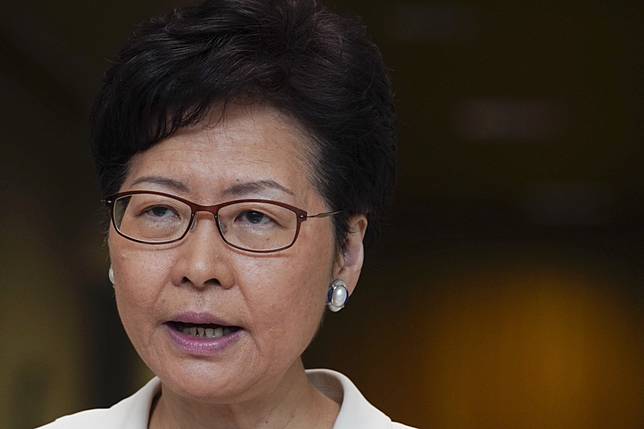 Embattled Hong Kong leader Carrie Lam Cheng Yuet-ngor told the European Union representative in the city that it was not feasible to relaunch a debate on universal suffrage now, as that would require constitutional steps by the National People's Congress and society was too polarised, according to an internal EU report obtained by the Post.
The report said Lam also "acknowledged that a heavy defeat for pro-establishment parties was in prospect" in the upcoming district council elections.
The document, from the European Union Office to Hong Kong and Macau, dated October 8, detailed the contents of an hour-long meeting between the city's chief executive and the head of the EU office, Carmen Cano.
Lam reportedly stated there was nothing to be gained by opening a discussion on something that could not be delivered at present. Universal suffrage is one of five core demands of anti-government protesters.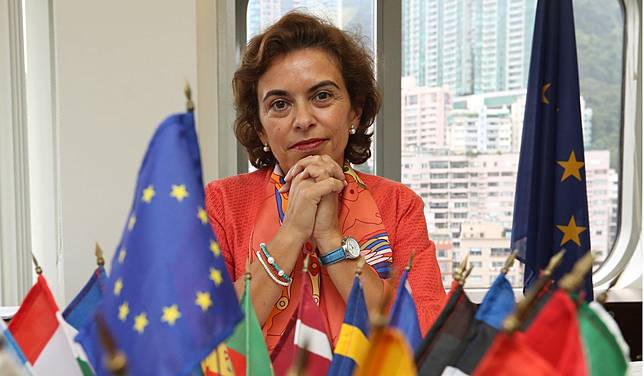 The chief executive, who "seemed to be in an upbeat mood", said she had every intention of ensuring the district council elections, scheduled for November 24, would proceed as planned. But she noted it was "up to protesters".
In the meeting, which was described as "frank and candid", the chief executive played down her policy address, expected to be delivered on Wednesday, "with the crisis taking its toll on preparations".
"The address would focus on land and housing, and 'reiterating confidence in one country, two systems'," the report read, referring to the framework under which Beijing governed the city.
"It would not include more political issues."
AmCham urges Hong Kong government to step up efforts to save city's image
According to the document, the Hong Kong leader considered that answering to the protesters' demands would be pointless at this stage and that she said "you can't negotiate with the mob", pointing to recent episodes of vandalism and illegal roadblocks.
Hong Kong has been embroiled since June in increasingly violent anti-government protests, sparked by a now-withdrawn extradition bill.
Withdrawal of the controversial bill, the original demand, was perceived by demonstrators as "too little, too late".
The mass protests evolved into a wider anti-government movement, with four other demands on the table, including calls for an independent commission to investigate police's use of force and universal suffrage for both the Legislative Council and chief executive. Lam has so far refused to meet such concessions.
Fake news and Hong Kong protests: truth becomes the victim
"She asserted that the unrest had now descended into 'sheer and blatant violence'. It was no longer possible to envisage an end to violence being secured by meeting any of the four demands of protesters, given the activity of hard-core elements " who may have 'organisations behind them'," the report read.
Lam also said that an independent inquiry into the use of force by police would "undermine the police in an unfair manner" and it would put them in "double jeopardy".
Smaller protests and incidents of violence and vandalism took place across the city over the weekend.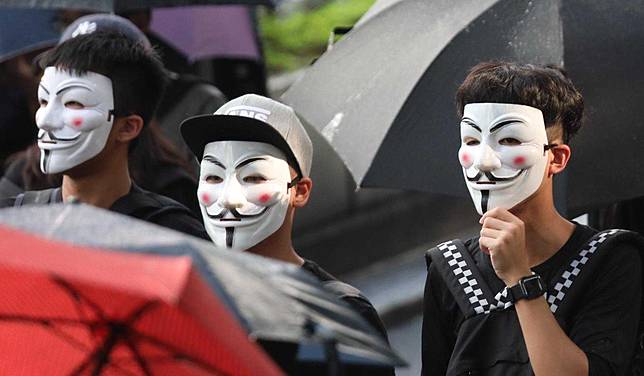 On Monday, thousands joined a peaceful rally calling on the United States to pass the Hong Kong Human Rights and Democracy Act, which could pave the way for diplomatic action and economic sanctions against the city's government.
Two months on, what do Hong Kong protesters really want?
In the meeting with the EU representative, Lam stood by the new anti-mask law, which took effect on October 5, arguing it had contributed to a decrease in protest numbers and in the use of petrol bombs. She added that at the moment there was no plan to enact further emergency powers.
Thousands of protesters have defied the ban and more than 70 people have been detained over the new law.
Lam did not share a possible time frame for future dialogues with the public, in spite of having confirmed that large-scale encounters were still planned, as smaller group meetings were continuing.
While Lam emphasised her determination to "'put Hong Kong back in business'", the EU's representative reiterated, according to the document, "that violence would not be ended only through security measures and police action".
Contacted by the Post, a spokesman for the EU office said it had no comment. The Chief Executive's Office did not respond to queries.
Copyright (c) 2019. South China Morning Post Publishers Ltd. All rights reserved.