More federal cases have been filed against Chinese firms since the US launched its initiative to combat intellectual property theft and economic espionage
Lawyers and Chinese scientists fear that prosecution is increasingly racially charged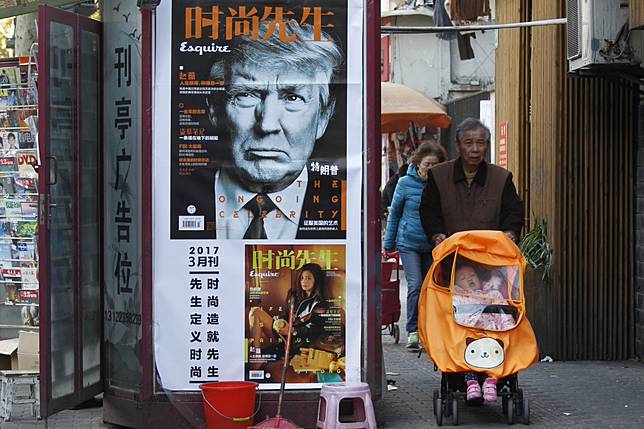 Chinese scientists in America are increasingly wary that US prosecutors will unfairly pursue cases against them based on race, as part of US President Donald Trump's intensified crackdown on Chinese intellectual property theft, a hugely contentious issue in the ongoing US-China trade and tech war.
Such mounting worries come after Washington launched the China Initiative in November to identify and prosecute those engaging in trade-secret theft, hacking and economic espionage that harm US interests.
At least five federal criminal cases related to trade secrets have been filed since the Department of Justice launched the initiative, with dozens more expected to come, according to US-based lawyers.
The initiative comprises senior Federal Bureau of Investigation (FBI) and justice department officials, as well as US attorneys in key districts across the country.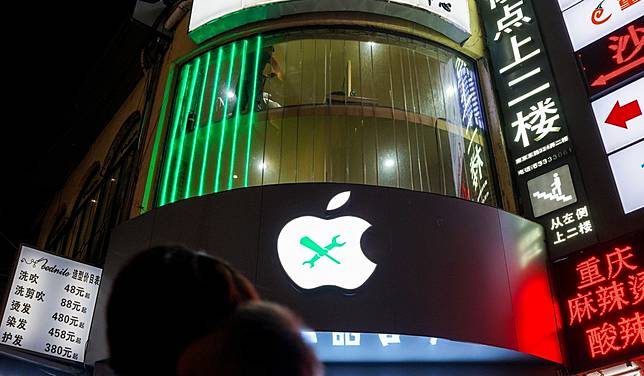 Ivy League universities administrators have also been officially warned by the FBI to be vigilant against Chinese students who may be gathering technological secrets from their laboratories to pass back to Beijing.
There have been successful prosecutions of Chinese nationals and Chinese Americans.
On Monday, Houston businessman Shan Shi was convicted of conspiracy to steal trade secrets related to a synthetic foam that could be used for civilian and military marine uses.
US officials said Shi, a naturalised US citizen, claimed in a resume to have worked as an overseas professor for a university with ties to the Chinese military, while his lawyers claim he was unfairly targeted by overzealous prosecutors suspicious of Chinese Americans.
His case, first brought in 2016, has highlighted the heightened concerns about the US' focus on individuals with ties to China.
Shanshan Du, a former General Motors engineer, and his wife were convicted in 2012 of conspiring to steal hybrid vehicle technology from the automaker.
Jiaqiang Xu, a former IBM engineer, pleaded guilty two years ago to economic espionage and the theft of trade secrets from the computer maker.
Despite the successful prosecutions, there is growing concern that the government is going too far in its efforts to protect US trade secrets.
"While there is no doubt that we must take national security threats from foreign countries seriously, we must reject the flawed narrative that simply being of Chinese descent is grounds for suspicion," said Judy Chu, chairman of the Congressional Asian Pacific American Caucus (CAPAC), a non-partisan interest group that aims to ensure legislation is passed related to the Asian Pacific community in the US.
"Unfortunately, we have seen how certain actions by our government directed at Chinese nationals have impacted US citizens."
While there is no doubt that we must take national security threats from foreign countries seriously, we must reject the flawed narrative that simply being of Chinese descent is grounds for suspicionJudy Chu, CAPAC
To address concerns of stereotyping, targeting and racial profiling of Chinese Americans that could lead to accusations of corporate trade-secret theft merely because of their association with China, a US amendment was successfully added to a House of Representatives bill this month.
The amendment, submitted by members of CAPAC, would require the US intelligence community to submit a report to US Congress on how current intelligence policies, procedures and practices targeting China would also affect the privacy and civil liberties of Americans of Chinese descent.
Both the US and China finished the latest round of trade negotiations in Shanghai on Wednesday with little progress. Short-term expectations of a deal have almost decreased as the trade war has also become as much a tech war, raising additional issues the world's two biggest economies need to resolve.
But successfully charging scientists to bring them to trial was difficult, which could explain the rising concern that racial discrimination and prejudice could be used to secure convictions, lawyers said.
The accusations against two Chinese-born American scientists for espionage in 2014 and 2015 raise the question whether the charges " eventually dropped before going to trial with little explanation given " were in part motivated by prejudice.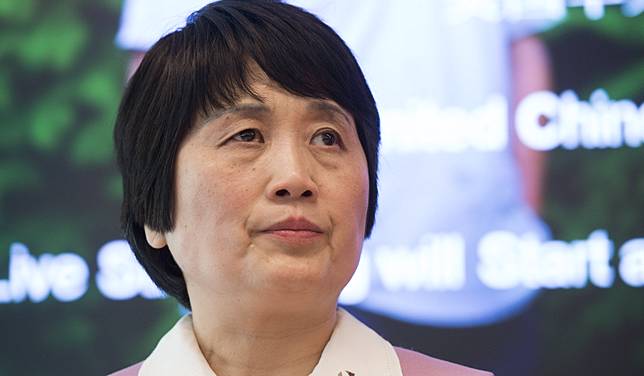 Sherry Chen was a hydrologist at the National Weather Service when she was arrested in 2014 for illegally accessing restricted information about US dams and lying to federal agents.
She was fired from her job in 2016 for the same reasons, even though the case had already been dropped before the trial began.
Similarly, Xi Xiaoxing, a physics professor of Temple University in Philadelphia, was charged with illegally giving restricted technology on an American-made "pocket heater" used in semiconductor research to Chinese collaborators in 2015.
All charges against him were dropped, with Xi's lawyer saying the government did not understand the complicated science and failed to consult experts before making the arrest.
"What the federal law enforcement decided was there was not enough evidence to actually bring them to trial," said Preston Pugh, head of complex civil litigation practice at Washington-based law firm Miller & Chevalier. Pugh was not Xi's lawyer.
"If you don't have that degree of evidence, then you have no business charging defendants to bring them to trial," said Pugh, who was a former assistant US attorney for the Northern District of Illinois.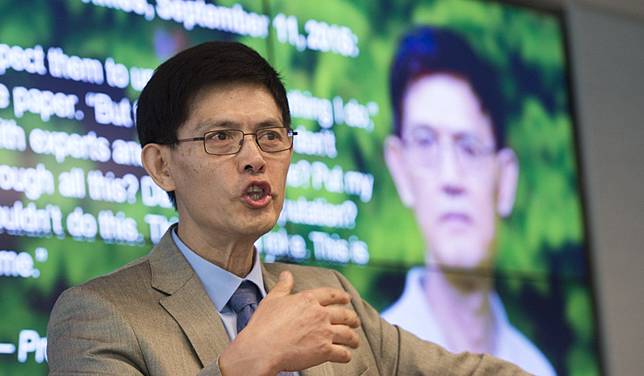 FBI director Christopher Wray said this month that the FBI currently had nearly 1,000 investigations open into economic espionage and attempted intellectual property theft, almost all of them leading back to China.
"US law enforcement has clearly ramped up efforts to prosecute Chinese IP theft and corporate espionage over the last year or so," said Gabriel Wildau, senior vice-president at global CEO consulting and advisory firm Teneo.
"Some of the indictments are for alleged crimes from years ago, which suggests that the recent cluster of cases is at least partly the result of changing (Department of Justice) priorities. I expect more cases in the coming years."
The US government may even step up its tactics and establish a committee to scrutinise joint ventures between US and Chinese companies, Wildau said. This was because of the realisation that joint ventures were a more important conduit for the transfer of technology than Chinese acquisitions of US companies, he added.
While the Trump administration is painting the crackdown as justifiable to protect US interests, sceptics are worried that government action is stoking a "new red scare" by means of general profiling and targeting based solely on ethnic identity.
The US has had a difficult history with politics and race, from Japanese Americans being sent to internment camps during World War II or accusations of racial profiling of Muslims after the September 11 attacks in America.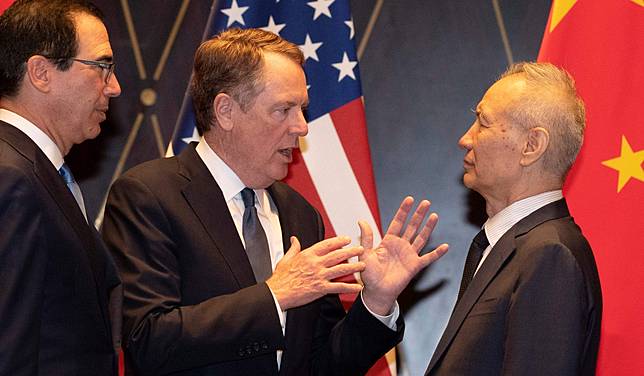 The Trump administration has been accused of unfairly targeting individuals from Latin America and predominantly Muslim countries with its immigration policies.
A "red scare" swept the US in the late 1940s and 1950s after US Senator Joseph McCarthy and others accused fellow Americans of secretly being communists or aiding the Soviet Union during the cold war. A number of those accusations proved false.
"Historically, it started when the US had problems with people of different origins. It was called a red scare because most of us in the US were a menace to them, because the scare was not fair," Pugh said.
US Congressman Ed Case said a disproportionate number of Americans of Chinese descent had been investigated and prosecuted for espionage in recent years, with those convicted receiving disproportionately high sentences.
Too many of those exonerated have had their careers ruined nonetheless.
"Many Chinese Americans have been targeted based on groundless accusations that they are spies of China. We know that many of those cases have been proven wrong," said Congresswoman Grace Meng, who is also CAPAC's first vice-chairman.
Copyright (c) 2019. South China Morning Post Publishers Ltd. All rights reserved.