Junior Police Officers' Association head says it is in talks with Guangzhou-based developer over such homes, with first phase to be completed in 2020
Source says proposal is popular among junior officers amid hostile climate in city as anti-government protests roll into fifth month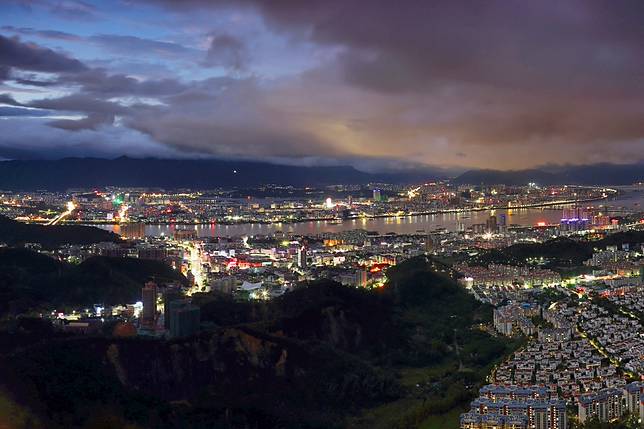 An option for police officers and civil servants to retire in a "Hong Kong town" in the mainland Chinese city of Zhaoqing is attracting keen interest.
Lam Chi-wai, chairman of the Junior Police Officers' Association (JPOA), the largest group in the force, said on Thursday that it was in talks with Guangzhou-based developer Agile Group on arrangements for buying such homes.
He revealed that the first phase of the project would be completed by the end of 2020.
While Lam said the scheme had nothing to do with the mass protests in Hong Kong, the idea is gaining popularity among officers facing a massive public backlash over allegations of brutality during more than four months of chaotic and violent anti-government protests.
The widespread anger at police has seen frontline officers regularly come under violent attacks and subjected to doxxing, while their families have also been harassed.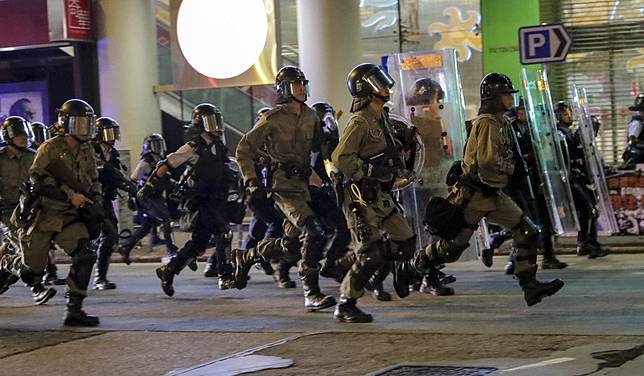 A constable in his 40s told the Post on condition of anonymity that the proposal was welcomed among junior officers amid the hostile climate in the city.
"I have received prank calls saying my pizzas have arrived at my front door after personal details of some officers were put on social media. I don't anticipate public opinion shifting in our favour any time soon, so the plan does appeal to me as a retirement option offering a quiet and peaceful life," he said.
"The recent court injunction against harassment and obstruction outside police officers' quarters achieves nothing in reality, as the court order obtained by the MTR Corporation also failed to stop protesters trashing its stations."
Home-made bomb aimed to kill or maim Hong Kong police officers, force says
A JPOA source said: "A lot of colleagues have asked me about the details of the plan. I am worried that there won't be sufficient supply of flats for them."
Group chairman Lam said: "We have been discussing this with developers and different people over the last few years, because just like other citizens in Hong Kong, it is difficult for police officers and the retired to find a decent place to live.
"Some officers already own homes in mainland cities such as Zhongshan and Huizhou, so this project in Zhaoqing could be a new option for us."
Lam also said he told members in a letter that the talks with Agile included seeking the best possible price via group purchase.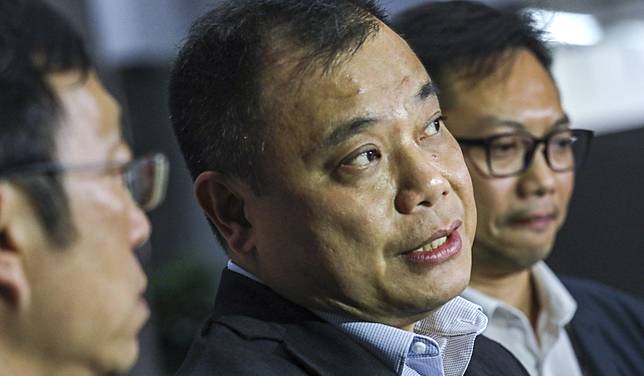 Hong Kong is one of the most expensive property markets in the world, with the average price for a flat reaching more than HK$20,000 (US$2,549) per square foot.
Lam said homes in mainland cities were much cheaper, at about 12,000 yuan (US$1,700) per square metre, or 1,100 yuan (US$156) per square foot.
"If homes in Zhaoqing can be as cheap as 9,000 yuan per square metre, it will be attractive to us. Otherwise we don't need to go that far," he said.
Zhaoqing, with a GDP of 220 billion yuan (US$31.1 billion) last year, is regarded as a relatively less developed city in Guangdong province. Hong Kong's GDP last year was HK$2.84 trillion (US$362 billion).
It takes at least four hours to get from Hong Kong to Zhaoqing by bus, or 1 1/2 to two hours by high-speed train. Zhongshan is a three-hour bus ride from the city and there is no train connecting the two.
Li Kwai-yin, president of the Hong Kong Chinese Civil Servants' Association, also confirmed that Agile Group had been in touch with her association on the Zhaoqing project. But it was too early to say whether many civil servants would find it attractive, she added.
"Zhaoqing is a bit far away … when many civil servants have properties in Zhongshan for retirement already," she said.
Agile Group said it had been discussing the residential project with Zhaoqing's government since last year. But the plan would not only target civil servants and police officers, it added.
"(We) entered into a letter of intent for investment in the construction of a community featuring Hong Kong culture in a diversified project, which is suitable for post-retirement living," the group's statement read.
"Sales targets include clients from all walks of life, including but not limited to retired civil servants from Hong Kong."
How embattled police force is holding the city back from the brink against all odds
In May this year, Chief Executive Carrie Lam Cheng Yuet-ngor visited Zhaoqing.
The city's mayor Fan Zhongjie told her a "Hong Kong town" would be built there for Hong Kong people to live and start their own businesses or retire.
Democratic Party lawmaker Lam Cheuk-ting warned the association and police management to handle the matter with care to avoid breaching anti-bribery laws and causing public perception issues.
Additional reporting by Victor Ting and Clifford Lo
Copyright (c) 2019. South China Morning Post Publishers Ltd. All rights reserved.