Megxit is official and Canada is the Sussexes' new home, which means a traditional Eton education is out – so where might the royal couple send their firstborn for an honest schooling?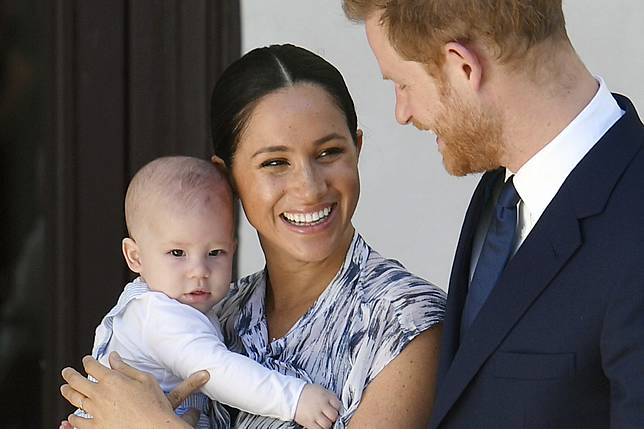 With Megxit now official and Prince Harry and Megan Markle withdrawing from their royal duties in the UK, thoughts are turning to the life they intend to build in Canada. One question obsessing royal watchers is which school will nine-month-old Archie attend? Harry and his older brother Prince William were both educated at the famously posh Eton College in Berkshire, just outside London. With no obvious royal equivalent in Canada, what are Harry and Megan's options?
Here are seven top-tier Canadian schools they could consider for their young son.
How much do Prince Harry and Meghan Markle have in the bank?
Ridley College
View this post on Instagram

Our students are getting back into the groove as Lent Term begins to pick up! We look forward to all the exciting events to come over the next few weeks. " " " " " " " #campus #snow #january #winter #2020 #school #boardingschool #canada #ontario #niagara #nature #cais #boardingisbetter #ibworldschool

A post shared by Ridley College (@ridleycollege) on Jan 13, 2020 at 7:27am PST
W here: St Catharines, Ontario Founded: 1889 Tuition fees per annum: CA$18,500 - CA$70,750 (US$14,000 - US$53,500)
One of the country's oldest private schools, Ridley is also one of Canada's most international. Its boarding programme claims to represent students from more than 60 countries. It's also one of Canada's most expensive schools, with international boarders expected to pay around HK$400,000 per year for the privilege. The education is excellent, however. Former students include the likes of Henry Allen John, 8th Earl Bathurst; Sir John Irving Bell, current Regius Professor of Medicine, Oxford University; Robert George Brian Dickson, the 15th Chief Justice of Canada; and David A. Dodge, who spent seven years as Governor of the Bank of Canada. Any similarly gifted schoolmate should do just fine for young Archie.
St George's School
View this post on Instagram

Walking in a winter wonderland! ☃️

A post shared by St. George's School (@saintsbc) on Feb 13, 2019 at 10:24am PST
Where: Vancouver, British Columbia Founded: 1930 Tuition fees per annum: CA$23,740 - CA$71,490
A boys-only school, St George's is alma mater to a number of famous individuals, including Hong Kong celebrity Nicholas Tse and billionaire tycoon Peter Lam. Realising that "life's most important lessons are not always learned in the classroom", there is a significant focus on athletics, artistic pursuits, service and outdoor education at St George's, which helps provide a thoroughly well-rounded education. As a bonus, the school is located just across the water from Victoria Island where Harry and Megan look to be settling.
Did Prince Harry and Meghan Markle just earn US$1 million from JP Morgan?
Brentwood College School
View this post on Instagram

The view awaiting 1,500 high school competitors from across the Pacific Northwest as the 49th Brentwood Regatta gets underway tomorrow #choosetobe #49thRegatta @rowingcanada @row2k @cowichancitizen @897juicefm @chektv @vancouversun @timescolonist

A post shared by Brentwood College School (@brentwoodboarding) on Apr 25, 2019 at 7:12pm PDT
Where: Mill Bay, British Columbia Founded: 1923 Tuition fees per annum: CA$25,000 - CA$78,000
If sending their son across the Strait of Georgia is too much for Harry and Megan there's an exclusive option on Vancouver Island itself that might fit the bill. Brentwood College School is less than an hour's drive from North Saanich, where the parents have been seen spending time and possibly house hunting. Still, they would have to wait until Archie is a lot older as Brentwood is a co-educational boarding school for grades 9 to 12 only. Not only well-known for its academic results, the school is also famous for having educated more than 20 Olympians, a number of whom secured medal positions in their respective events.
Montcrest School
View this post on Instagram

Thomson House sure looks good with a late summer night glow!

A post shared by Montcrest School (@montcrestschool) on Sep 16, 2019 at 1:36pm PDT
Where: Toronto, Ontario Founded: 1961 Tuition fees per annum: CA$25,750 - CA$42,100
If H&M aren't thinking so far ahead, Montcrest School near Toronto's Riverdale Park East is an option. An elite primary school for boys and girls from kindergarten to grade eight, Montcrest is famous for its small class sizes " it was founded with seven students when it opened its doors in 1961. This student-centred approach has been maintained through to the present day with a student/teacher ratio of 8:1. Such personal attention would no doubt be welcome for a child with ties to royalty.
Will Meghan or Kate ever get Princess Di's Cartier watches?
Trinity College School
View this post on Instagram

Ms. Wyatt captured the beautiful sunrise over campus this morning. We are excited to have our students back on campus and hope everyone had a fun and relaxing break!️☀️

A post shared by TCS Bears (@tcsbears) on Jan 7, 2020 at 6:26am PST
Where: Port Hope, Ontario Founded: 1865 Tuition fees per annum: CA$26,780 - CA$71,240
A particularly historic school " the school is older than Canadian confederation itself " Trinity College is a co-educational school with both borders and day pupils. Located on 100 acres of picturesque countryside in Port Hope, an hour's drive from Toronto, Trinity's mission is "Developing habits of the heart and mind for a life of purpose and service". Prince Harry may have wished to take a step back from the sort of public service involved with being a member of the House of Windsor, but an education here should serve Archie well, were he to become involved with royal duties much further down the line.
The York School
View this post on Instagram

Last Friday our Grade 7s participated in a French African Drumming Workshop led by Amadou Kienou, who comes from Burkina Faso in West Africa. The students got to work on their communication, cooperation and listening skills while learning to play traditional rhythmic patterns on the jembe! #YorkLearns

A post shared by The York School (@theyorkschool_toronto) on Feb 4, 2020 at 7:28am PST
Where: Toronto, Ontario Founded: 1965 Tuition fees per annum: CA$30,000 - CA$33,000
While the York School may not have a heritage like some other schools on this list " it is a little over 60 years old " it is still one of Canada's most renowned independent schools. Originally just a nursery, over the years the school has expanded to offer classes from junior kindergarten to grade 12 of the Canadian system. It is renowned for being the first school in Canada to offer all three levels of the International Baccalaureate Programme (Primary Years Programme, Middle Years Programme and Diploma Programme). With the IB's excellent international reputation, such a schooling could be tremendously helpful if Archie later studies outside Canada.
Queen Elizabeth before The Crown " the story behind the monarch
St Michaels University School
View this post on Instagram

"There is a real culture of #reading on all three campuses at SMUS, where students are surrounded by books, and dedicated professionals guide the students' relationships with books." Click the link in our bio to read more from Junior School teacher-librarian Diana Nason about helping students develop a love of reading. #SMUS #school #literacy #books

A post shared by St. Michaels University School (@yoursmus) on Feb 5, 2020 at 3:53pm PST
Where: Victoria, British Columbia Founded: 1906 Tuition fees per annum: CA$20,090-CA$71,770
Another excellent option situated on Vancouver Island, St Michaels University School sits in the suburbs of Victoria, capital city of British Columbia. St Michaels has educated a number of famous individuals from across a diverse range of fields including two Canadian cabinet ministers, NBA MVP Steve Nash and Stewart Butterfield, the co-founder of Flickr and CEO at Slack. Although the school faced financial difficulties in the 1970s, it has rebounded strongly since University School merged with St Michaels in 1971 to form the institution that exists now. These days, the school is considered one of Canada's most prestigious places of education.
Want more stories like this? Sign up here. Follow STYLE on Facebook, Instagram, YouTube and Twitter .
Copyright (c) 2020. South China Morning Post Publishers Ltd. All rights reserved.
查看原始文章