The awards, jointly sponsored by DHL and South China Morning Post, have been celebrating exceptional contributions by Hong Kong's business owners and corporate executives since 1989
The original four prizes have doubled to eight categories including recognition for start-ups, small and medium enterprises and lifetime achievement
Victor Fung, a tireless advocate of globalisation and head of the world's largest supply chain manager, has been honoured for a lifetime of corporate achievements at the 2019 DHL-SCMP Hong Kong Business Awards.
Fung, the chairman of the Fung Group, is the seventh person to receive the Lifetime Achievement Award in the 30-year history of the awards. Previous winners included Hong Kong's wealthiest man Li Ka-shing (2010), Lee Man Tat of Lee Kum Kee (2018) and L.T. Lam (2017), the creator of the iconic yellow rubber duck that marks Hong Kong's development into a global toy manufacturing powerhouse.
The awards, jointly organised by DHL and the South China Morning Post, have been celebrating exceptional contributions by Hong Kong's business owners and corporate executives since 1989, doubling from their original four prizes to eight categories including start-ups, small and medium enterprises, and lifetime achievement.
"Since the awards were launched 30 years ago, the city's business landscape has undergone vast changes," said Ng Chee Choong, managing director of DHL Express Hong Kong and Macau. "But all the while, these awards have served as a symbol of recognition for the individual companies that have weathered through the adversity and made Hong Kong what it is today."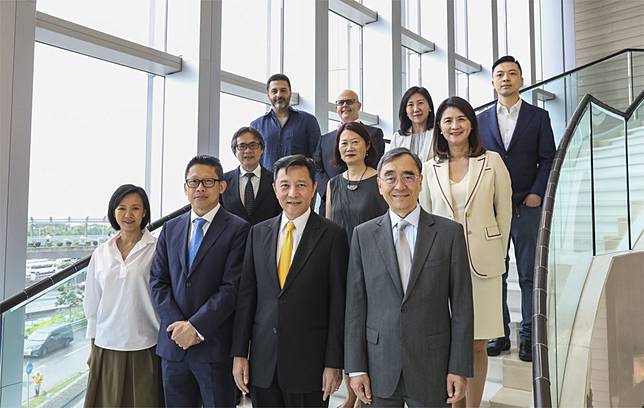 The judges of the peer-evaluated awards comprise winners of each category from the previous year and nine representatives of the business community including one each from DHL and the Post.
"The Hong Kong Business Awards has been a hallmark of the city's unrelenting entrepreneurial spirit and dedication towards commercial excellence, " said Gary Liu, CEO of the Post. "We are pleased to recognise and honour this year's trailblazers who have shown unparalleled commitment towards the pursuit of excellence. They've exhibited the foresight, creativity and courage necessary for innovation, and we look forward to building a better future for Hong Kong businesses for years to come."
Charles Li Xiaojia, the chief executive of Hong Kong Exchanges and Clearing Limited (HKEX), was voted the Businessperson of the Year, for his stewardship of Asia's third-largest financial marketplace, which is poised to regain the coveted crown as the world's top destination for initial public offerings (IPOs) for the eighth time in 11 years.
Fred Lam, chief executive of the Airport Authority of Hong Kong who oversaw a 30 per cent growth in annual revenue over five years and steered the airfield through a siege by anti-government protesters in August, was honoured with the Executive Award.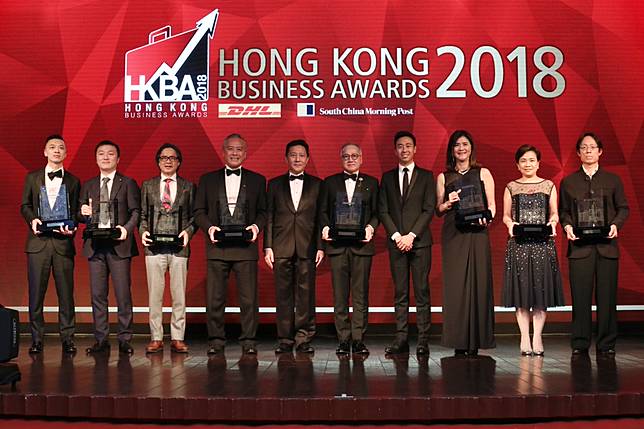 Hui Kuok, chairwoman of the Shangri-La Group, won the International Award for helping to enhance Hong Kong's global reputation by successfully developing and penetrating new markets overseas. The hotel group's inventory of 40,000 rooms spans more than 100 hotels and resorts in the Asia-Pacific, North America, the Middle East and Europe. Kwok was formerly chief executive officer of SCMP Group Limited until Alibaba Group Holding acquired this newspaper in 2016.
Lee Yin Yee, chairman of Xinyi Glass Holdings Limited won the Enterprise Award for its innovation of new products and the penetration of new markets. The glass producer, listed on the Hong Kong stock market since 2005, posted a record net profit last year, with its profit margin widening to 26.5 per cent.
Pony Ma, founder and chairman of Tencent Holdings, was honoured with the China Company Award. Based in southern China's technology hub Shenzhen, Tencent is best known as China's biggest publisher of mobile games and operator of the nation's ubiquitous WeChat social network. The company, with the second-biggest weighting on Hong Kong's benchmark Hang Seng Index, is valued at HK$3.15 trillion (US$402 billion), and is often cited as one of China's technology champions along with Alibaba.
Nicholas Ho, deputy managing director of Ho & Partners Architects Engineers and Development Consultants Limited was the SME Award winner, a category that honours small and medium enterprises (SMEs) in Hong Kong. Together, SMEs employ 1.3 million people, or half of the city's workforce, excluding the civil service, making this the backbone of Hong Kong's economy.
Ricky Chiu Yin To, chairman of Phase Scientific International Limited won the Start-up Award, a category added in 2018 to nurture new businesses. Founded by scientists from the University of California, Los Angeles (UCLA), Phase is a biotechnology start-up that develops diagnostic tools for managing health risks.
The awards honour exceptional leadership at a particularly tumultuous moment for Hong Kong, as the worst political crisis in the city's history and a year-long US-China trade war combined to drive the local economy into its first technical recession in a decade.
A black-tie gala dinner, during which the annual awards are announced and handed out, will be postponed this year "out of concern for the safety of our guests, winners and judges and the accessibility of the venue to attendees," said Tony Turner, the Asia Chairman of Racepoint Global, which organises the annual awards.
Copyright (c) 2019. South China Morning Post Publishers Ltd. All rights reserved.
查看原始文章