Forensics experts find victim curled up in a fetal position with two plastic bags and a pillowcase wrapped around his head and neck
A rope was tied around the body, which had missing limbs, peeling skin, extensive tissue loss and deep wounds exposing the ribs, heart and lungs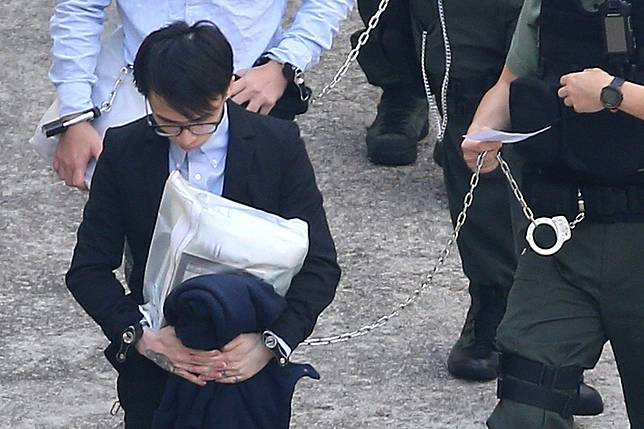 Tsang Cheung-yan was a professional swindler who was just out to make quick money.
By the time he was 26, he was pulling off scams that earned him more than HK$700,000 (US$90,000) each year. He took part in meetings that whispered of influential people and crimes that involved drugs and forgeries.
Despite his unscrupulous methods, the former salesman said he never thought of killing people.
Yet Tsang would become the main suspect in the chilling murder of his 28-year-old business partner, Cheung Man-li, also known as Ah J, whose body was found encased in a slab of cement.
And on Friday, Tsang was sentenced to life in prison by the High Court after being found guilty of murdering Ah J, whom he had described as a "very good business partner". Two of Tsang's flatmates were convicted of manslaughter and will be sentenced next week.
The victim's phone records led the police to Tsang. Officers soon learned that the missing man was last seen entering Tsang's building in Tsuen Wan on March 4, 2016. With the help of a locksmith, officers broke into Tsang's flat in the industrial building on March 29.
Police officer Law Kwok-yau was there that day. He recalled in court that he walked into the flat to find a block of cement wrapped in duct tape and painted wooden planks sitting in the middle of the living room.
Man found guilty of murder in Hong Kong body-in-cement case; two others convicted of manslaughter
The block measured one meter by one metre and was 60cm tall. Air-fresheners and camphor tablets could not hide the strong odour emanating from the grisly cube.
It took firefighters and forensic pathologists more than two hours to hack through the cement. What they finally found inside was the dead body of Ah J.
By then, Tsang and his three flatmates " Keith Lau, known as Ah Ho, 21; Cheung Sin-hang, 23; and Ho Ling-yu, Tsang's 18-year-old "sworn daughter" " had all fled to Taiwan.
Dr Poon Wai-ming, a forensic pathologist, found the victim curled up in a fetal position with two plastic bags and a pillowcase wrapped around his head and neck. A rope was tied around his body, which had missing limbs, peeling skin, extensive tissue loss and deep wounds exposing his ribs, heart and lungs.
A government chemist found Ah J's body contained a potentially lethal chemical compound known as dichloromethane, which some people would mistake as chloroform.
News of the grisly death shocked Hong Kong, a city known for its low crime rates. Ah J's friends described him as a "generous, kind and passionate" man. A video of Ah J calling his father to say he loved him was widely circulated on social media.
Across the straits in Taipei, meanwhile, Ho was planning her return. She had allegedly fled the city out of fear that she might be framed for murder. With the help of her boyfriend, she eventually made a report to Hong Kong authorities.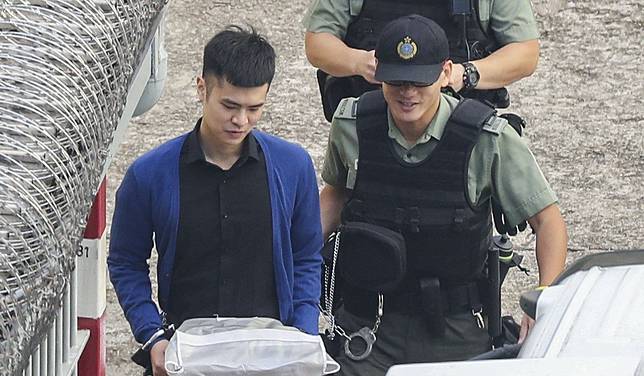 Ho had overheard the others saying that Cheung had grabbed the victim from behind, Lau had applied chloroform and Tsang had injected him with alcohol.
Her flatmates were arrested by Taiwanese police on April 11 and deported after their visas expired the next day.
Hong Kong police officers transported the group on their flight home and arrested them when they got off the plane.
"I did help but I was not the mastermind," Tsang told his arresting officer. "The mastermind was (Keith) Lau."
But Lau told his arresting officer: "I only buried the corpse, I did not take part in killing him."
In turn, Cheung said: "Ah sir, in fact the matter was Ah Ho's idea, I was there to help. Cheung Man-li was killed by Ah Ho," referring to Lau.
In subsequent interviews, Tsang accused Lau of floating the idea to rob Ah J because Lau said he needed money.
Tsang also said that Ah J had approached him for a HK$6 million (US$769,000) loan to invest in a real estate project in Australia, so he invited Ah J to his flat on March 4 for a discussion.
Instead of negotiating, Tsang said he went to the unit's mezzanine floor for a nap and left Cheung to lead the discussion downstairs, where Lau was also present.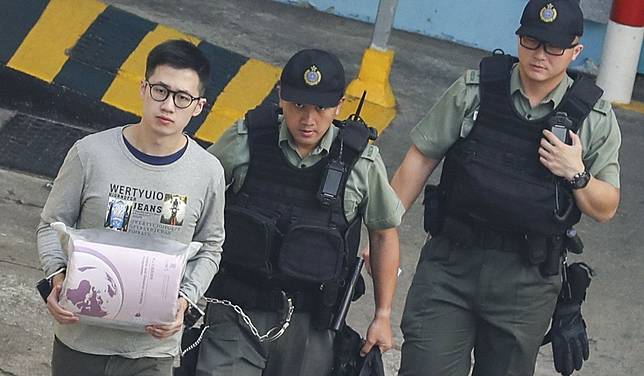 Tsang claimed he was woken up by a cry for help so he went downstairs, where he found Lau lying on top of Ah J and covering his mouth with one hand, while Cheung was under the victim.
Lau was also said to have instructed Tsang to administer alcohol injections into Ah J, but Tsang said he only pretended to comply with the order.
Ah J soon lost signs of life, despite Cheung's attempts to resuscitate him, Tsang said.
He also revealed that the three men discussed many ways to dispose of Ah J's body. He said that among the options were "cutting (him) up, draining blood, refrigerating, and cooking him up and eating up".
The men eventually agreed to encase Ah J in cement. They realised, however, that the block would overload the lift, so they abandoned the plan and tried removing the body from the cement casing " only to break Ah J's limbs. This is when they fled the city.
Cheung similarly described a plan that involved Lau using chloroform and Tsang administering the alcohol injection.
But Lau complained that the others had colluded to frame him because Tsang, who he called the "big brother", had suggested knocking out Ah J. Lau said he had nothing to do with the killing because he had been at the bottom of the "human sandwich" during the struggle.
All three men pleaded not guilty to a joint count of murder, but admitted that they had prevented Ah J's lawful burial.
Ho, who was granted immunity from prosecution in exchange for her testimony against the others, revealed in court that meetings had been held in the name of an organisation known as "There". She said during these meetings, Tsang and others would talk about drugs, forgery and killing Ah J for US$30 million.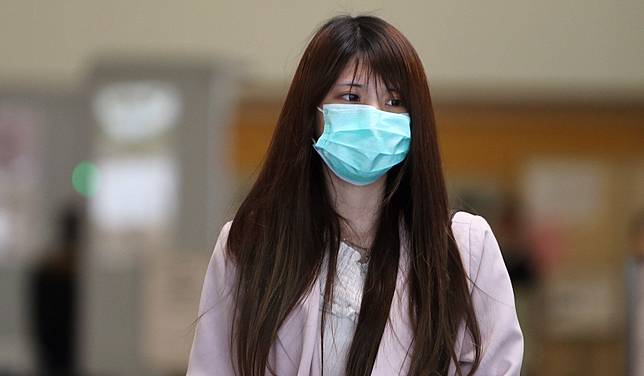 Lau also testified to meetings that discussed killing Ah J and said he thought Tsang was crazy.
He said he had followed Tsang because he thought the man could turn him into a dancing star. He said Tsang had claimed to know people in the dancing field, including a famous person named "Angela" whose full name he dared not ask.
Cheung revealed, meanwhile, that he had once applied to become a police officer, but had dropped out at the vetting stage after receiving an offer from the MTR Corporation.
The court heard that he resigned from the MTR after he met Tsang " on Halloween in 2015 " who took him in and showed him a way of life in which his accommodation, food and entertainment were paid for.
Cheung said he knew this lifestyle was funded by criminal activities but he admired Tsang, whom he considered to be rich and influential.
He willingly complied when Tsang asked him to take out loans from finance companies with the promise of no repayment, or suggested that he pay for their trips to Japan. Cheung said he only found out later that he had been cheated.
Cheung appealed to the jury to ignore his earlier confessions, claiming that police officers had assaulted him, threatened to not let him see his mother and discouraged him from seeing his lawyer who was waiting for him at the station. He said he had made up a story to the police because officers had induced him to try to become a tainted witness for the prosecution.
Tsang stuck to his story to the police and revealed further details about his grievances with Ah J, claiming he felt cheated by his partner's new project.
But he agreed to the defence's suggestion that he never intended or planned to kill a person for money despite his history of committing crimes against victims that even included his family.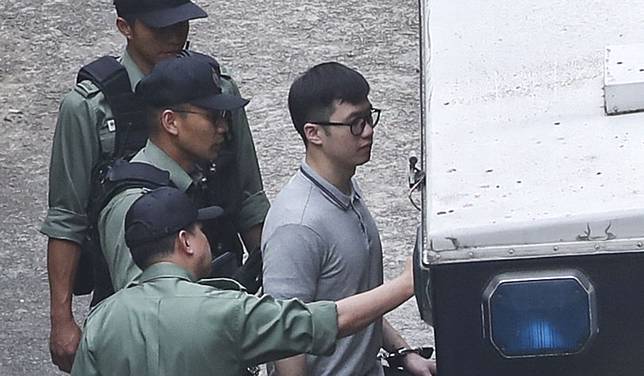 His statements prompted Mr Justice Patrick Li Hon-leung to seek a clarification: "No matter how bad you are, you never thought of killing people?"
"Never," Tsang replied. "I never had such a thought to kill (Ah J)."
He only admitted to administering two alcohol injections and maintained that it was on Lau's instructions. Experts agreed that the injections were not the cause of death.
It remained unclear how Ah J had died because his body was already in a state of advanced decomposition by the time the autopsy was carried out.
The forensic pathologists floated four possible causes, three of them linked to the use of dichloromethane.
It was for the jury to decide if the three men had a shared plan with the common intent to use the alcohol or dichloromethane to kill or inflict grievous bodily harm on Ah J.
Prosecutor Richard Turnbull said the evidence clearly showed that the victim died in the flat on March 4, 2016, as the result of the actions of one or all of the defendants who had followed a plan motivated by money.
"Those who desire to be rich fall into temptation and a snare, and into many foolish and harmful lusts which drown men in destruction and perdition," Turnbull quoted from the Bible. "For the love of money is a root of all kinds of evil, for which some have strayed from the faith in their greediness, and pierced themselves through with many sorrows."
The judge said before sending the jury out for deliberation: "I have to say the evidence in this case is huge in volume … Decide for yourself where the truth lies."
Thirteen hours later, the seven jurors delivered a unanimous verdict: Tsang lied.
Copyright (c) 2019. South China Morning Post Publishers Ltd. All rights reserved.
查看原始文章