When American Kim Draper opened her postbox to find a postcard sent in 1993, she thought it was junk mail before she saw the handwritten message
Sent from a US-based father working as an engineer in China to his children, the postcard was mysteriously dated 26 years to the day before it arrived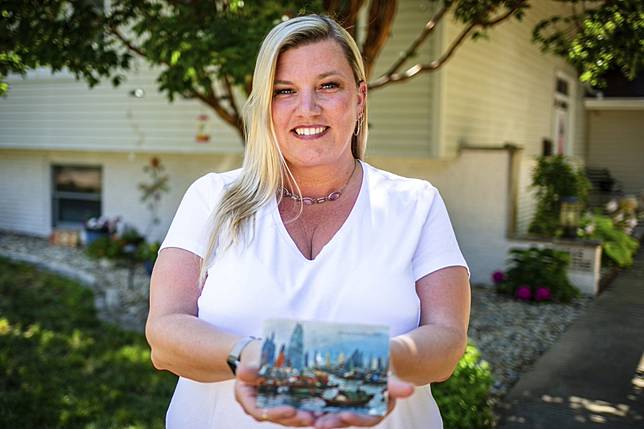 It's a story that has left people puzzled on both sides of the Pacific in recent days: the case of a postcard sent from Hong Kong to the United States, that took a little longer to arrive than normal " 26 years.
Had Kim Draper not noticed the card was dated 1993 when she opened her postbox on July 9, she might have thrown it away, believing the sender got the wrong address.
"People don't really send postcards any more, so I thought it might be junk mail as it was in such great condition," she says. "Then I looked and saw it was handwritten and thought it might be for a neighbour I had never met. Then I saw it was from 1993."
Her curiosity piqued, Draper, who lives in the town of Springfield, the capital city of Illinois, shared her finding with a friend, who got in touch with their local newspaper. From there, news agencies picked up on the story, local TV crews started arriving at Draper's house and the story went global. But the intended recipients were yet to be found.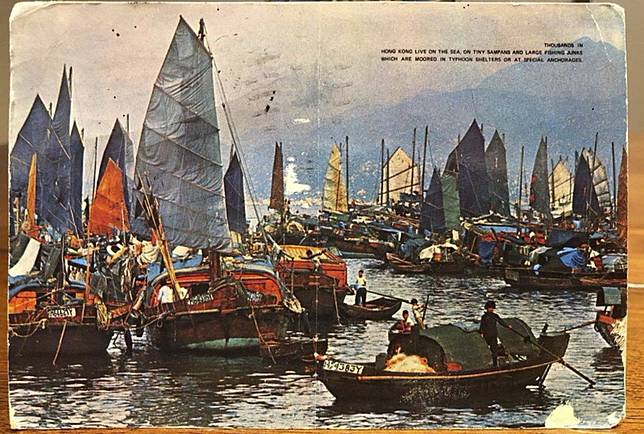 In a peculiar twist, it was dated July 9, 1993: exactly 26 years before Draper found it.
The missive from an exotic faraway land was addressed to a Leena and Muhammad Ali Kizilbash, and bears a HK$2.30 stamp. On the front is an illustration of sampans " wooden boats sometimes used as homes or restaurants " afloat in Castle Peak Bay in Hong Kong's northeastern Tuen Mun District.
"I am having a good time in this extremely crowded place," wrote the sender, who described air-conditioned floating restaurants and "seafood still crawling on your plate". He signed off simply, "Your dad."
"I thought it'd be easy to find them," Draper tells the Post. "I was adamant I had to find them because I thought maybe the father had passed away as it had been so long. If it were me, I would want this back and I would cherish my dad's handwriting. And I didn't know if Leena and Muhammad Ali were brother and sister, or married."
The hunt for the Kizilbashes ended in Chicago, around three-and-a-half hours' drive from Springfield, where Masrour Kizilbash, 78, the postcard's sender and father to Leena and Muhammad, now lives with his wife, Yasmin.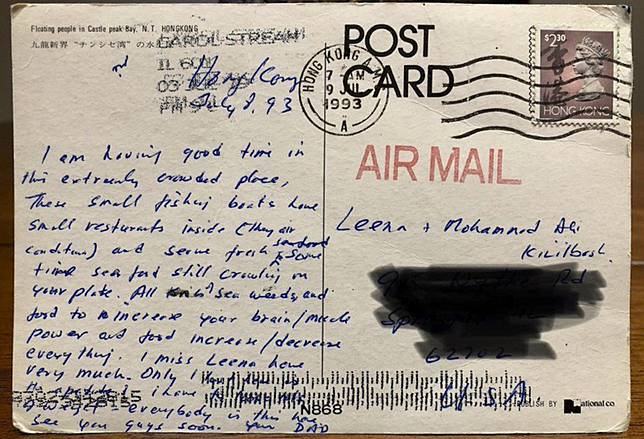 Perhaps thanks to the rarity of the family's surname, the Kizilbashes were tracked down quickly. A friend of Muhammad's saw the news and contacted the younger sibling who, now 45, works as a cardiologist in a hospital just outside Chicago and has three children of his own. He called Draper as soon as he could.
"At first I didn't understand what was happening, then I realised it was a postcard dad had sent us back when I was in high school," he tells the Post during a phone call with his whole family present.
Masrour Kizilbash visited Hong Kong during a stint in China as a dam engineer and sent a postcard home to his children, as he often did while travelling for work.
Born in India in 1942, the elder Kizilbash loved geography and engineering as a boy. This led him to study geology and he started working for a firm specialising in dams in Pakistan, before being offered a job in Chicago on a tunnelling project. In 1969, he and Yasmin, then newlyweds, emigrated to America.
The couple had two children and Masrour continued working in engineering, a profession that enabled him to see the world.
It was during a five-year posting to China in the mid-'90s that Masrour would send the now famous postcard. Joined by his wife, he was sent to work on the Ertan Dam in Panzhihua, a city in Sichuan province between Kunming and Chengdu. Getting to such an obscure location from the US required transferring in Hong Kong and it was during one of his extended layovers in the city that he was able to explore and sample typhoon shelter seafood, a local speciality.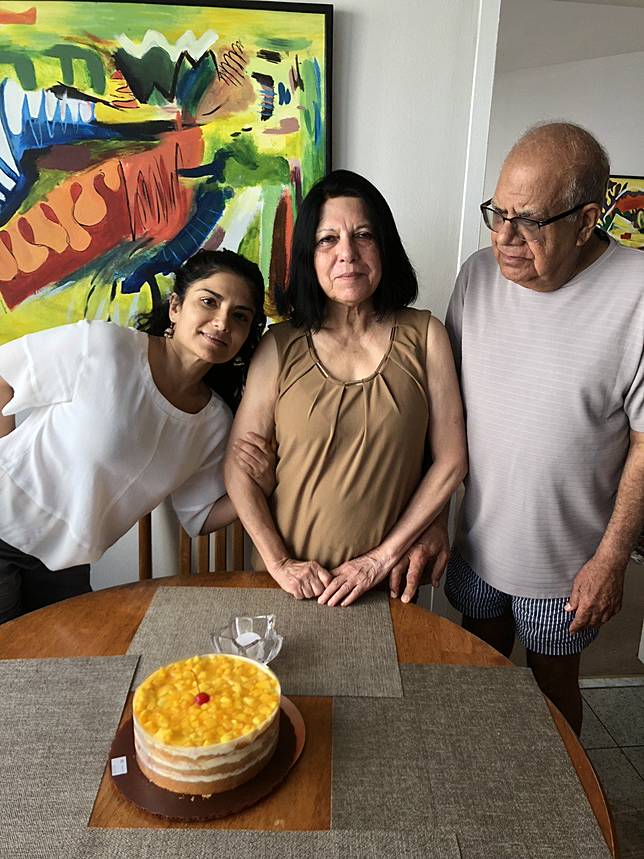 While Masrour hadn't realised his card hadn't arrived, his children didn't know it even existed. Intended merely to entertain his family and show them where he visited, the message contained no critically important information that would mean it would be missed if lost.
"He would always enjoy getting us postcards and making witty comments, and we'd like seeing pictures of the cities he visited," says Leena, who was 24 when her father dropped the card in a Hong Kong postbox. "But it wasn't regulated. We would get a phone call or something else, so we didn't notice the absence of a postcard from this trip."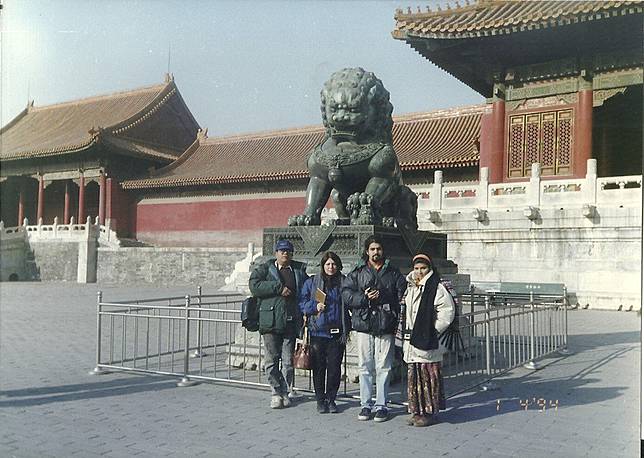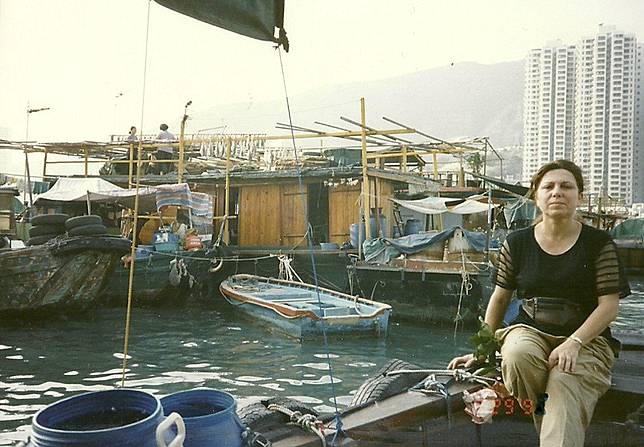 Now 50, Leena, a psychiatrist and fiction writer, feels that the scenario has brought her family closer together.
"I've been thrilled," she says. "The last few days have been very exciting. I feel more connected to the world having had our story mentioned in the paper. I feel a greater connection with people. We're a close family anyway. It's nice to have news that's positive and upbeat. As well as surprise and mystery, there's a lesson about patience. I don't know who helped send it through the post office, but we're grateful."
Masrour adds: "All credit to Kim who received it, because normally people would just throw it away or never even look at the date, but she got curious and tried to find us. She had the perseverance to look for it."
We were really thankful Kim was trying to get it back to us. It's a postcard that has travelled through time more than anything else. Like a message in a bottleMuhammad Ali Kizilbash
All that's left is for the families to meet: although a date has not been set, the Kizilbashes have invited Draper to their home in Chicago in what she hopes will be a televised encounter, having reached out to The Ellen DeGeneres Show.
"It is my mission to meet them, I cannot wait," says Draper, who works as an administrative assistant in the kidney transplant department at Springfield's Memorial Medical Hospital and has lived in the city her whole life, only travelling abroad once, to Jamaica on her honeymoon. "I will give them a hug and probably cry."
Now, the only remaining mystery involves the postcard's delayed arrival. Draper believes it may have become stuck in sorting room machinery, while Masrour posits that it became lodged in the postbox he posted it into.
"We are very much intrigued as well!" writes Hongkong Post Office spokesperson Una Ng Hong-yiu in an emailed reply. The July 9 stamp on the card means that it should have been handed to the designated mail carrier on the same day. The card also bears evidence that it passed through the USPS (United States Postal Service) distribution centre in the village of Carol Stream, about 170 miles (270 kilometres) from Springfield, on July 3, 2019.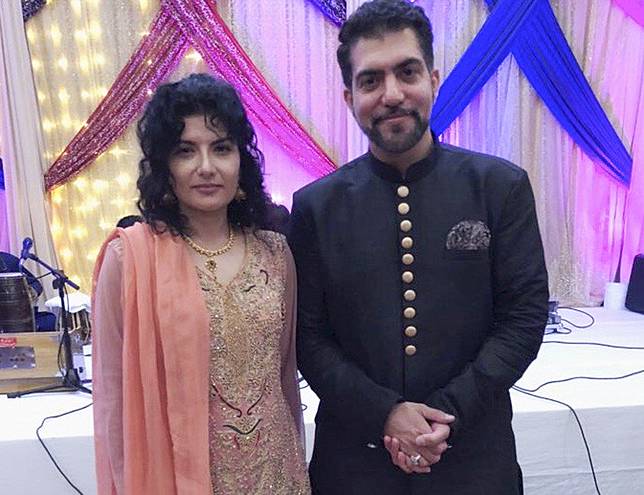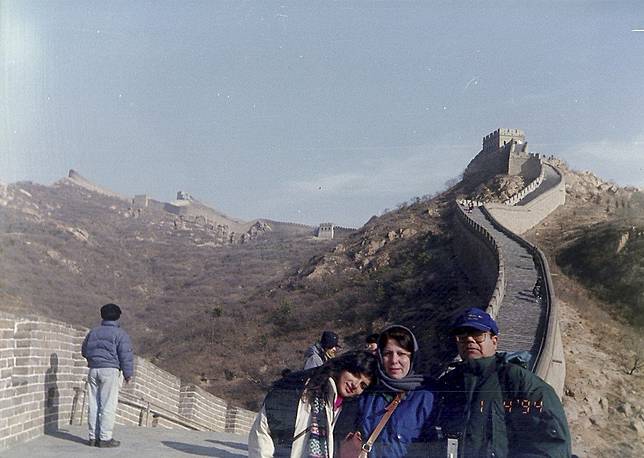 The only other information on the card is the bar code and tracking number printed at the bottom, which could have been stamped by USPS, Ng says.
"However, since we do not maintain any processing records of ordinary mail items, not to mention some 26 years ago, we regret we are unable to provide further leads."
For the Kizilbash family, what would have been an unsurprising postcard with a routine reminder their father was thinking of them has been transformed into an opportunity to reflect on a period spanning more than half of the siblings' lives. They say they feel gratitude towards a father who has always been fiercely proud of his family, as well as the stranger who helped his words complete their journey.
"We were really thankful Kim was trying to get it back to us," Muhammad says. "It's a postcard that has travelled through time more than anything else. Like a message in a bottle."
Copyright (c) 2019. South China Morning Post Publishers Ltd. All rights reserved.
查看原始文章