Guards from Lions Gate Risk Management, who are tasked with preventing Meng Wanzhou from escaping, also worked for China's consulate in Vancouver, video shows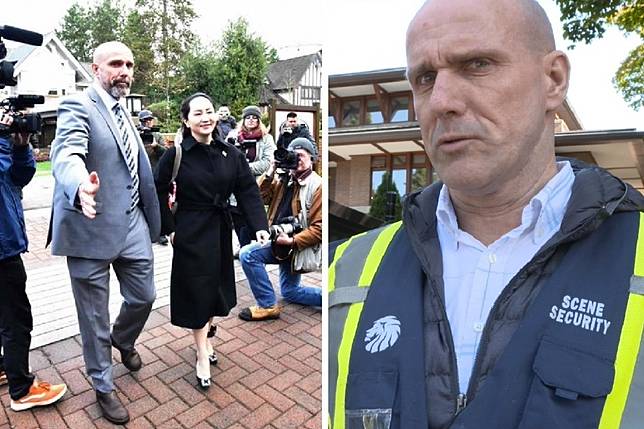 Three days after Huawei executive Meng Wanzhou was arrested at Vancouver's international airport, the American FBI and Canadian police discussed some very specific fears about what might happen if she were to be released on bail.
"What could RCMP/CBSA do if she went to Chinese consulate, then to private airport?" say the December 4, 2018 notes of Royal Canadian Mounted Police Sergeant Peter Lea, referring to the Canada Border Services Agency, in a discussion with FBI liaison officer John Sgroi.
"If no grounds, she is hidden, we could not act," say the notes, presented to the court hearing Meng's extradition case last year.
Nevertheless, Meng was freed a week later on C$10 million (US$7.6 million) bail to await the outcome of her ongoing battle to avoid extradition to the US to face fraud charges. In an unusual arrangement, private security firm Lions Gate Risk Management Group, paid by Meng, was appointed by the court to prevent her escaping.
But in a twist Sgroi and Lea could never have seen coming, those same private jailers are now revealed to have had another employer: China's consulate in Vancouver.
Photos and video footage by Vancouver filmmaker Ina Mitchell show guards in Lions Gate uniforms protecting the consulate on September 28 and 29 last year. The guards include a man that Mitchell recognised guarding Meng at court appearances that week.
Asked by Mitchell if he was the same guard she saw with Meng, and about the propriety of working simultaneously for the consulate, the guard said: "I was working on that side (with Meng) earlier in the week … same company for both jobs."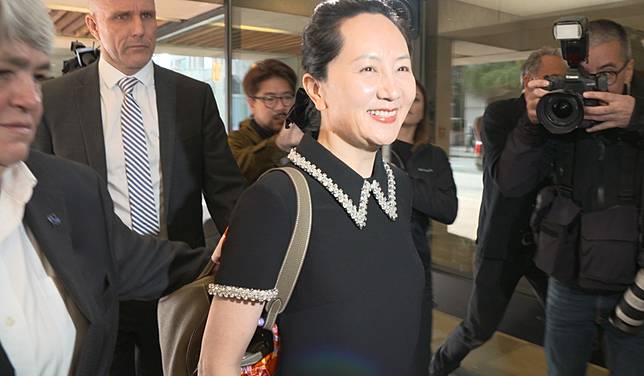 China's government has repeatedly called for the release of Meng, who is Huawei's chief financial officer and the daughter of the telecom firm's founder, Ren Zhengfei, calling her arrest a case of political victimisation.
Meng's arrest 13 months ago triggered a furious backlash from China, amid the trade war with the US. China-Canada relations have also deteriorated, particularly since China arrested Canadians Michael Kovrig and Michael Spavor for alleged espionage, moves widely seen elsewhere as retaliation for Meng' s treatment.
Doug Maynard, a former RCMP tactical chief in British Columbia who is now president of Lions Gate, said its services were provided "on an apolitical basis in accordance with Security Programs regulations and the laws of British Columbia and Canada".
He added that he could not comment on specific clients or the duties performed for them.
The tall, bald guard Mitchell saw outside the consulate was a ubiquitous presence with Meng during four days of hearings this week that commenced the formal phase of her extradition case in the BC Supreme Court.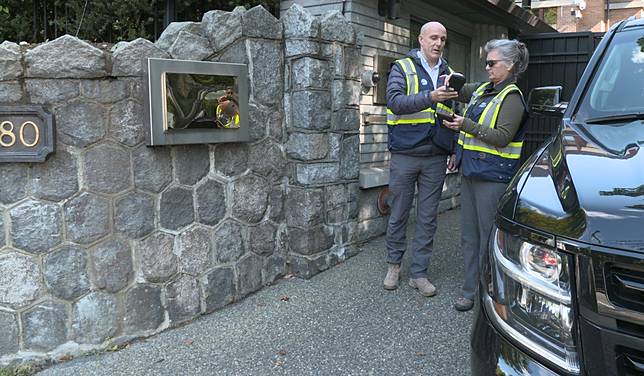 He was usually the closest guard to Meng, smiling and joking with her as they left her C$13.6 million (US$10.4 million) mansion " one of two multimillion-dollar homes she owns in Vancouver.
Lions Gate's work for the consulate was first reported by CTV News reporter David Molko in conjunction with Bob Mackin of the The Breaker news site and filmmaker Mitchell.
Free Meng, send $$$ for nudez: Canada's unlikely anti-extradition activists
Under the terms of Meng's bail, she must wear a GPS tracker and abide by a curfew, but has otherwise been free to roam the city within certain limits. She is accompanied at all times outside her home by Lions Gate guards who have been empowered by the court to seize her should she try to escape or breach her bail conditions.
The arrangement is unusual, in that Meng is paying the people who must prevent her escaping. But it has sometimes been used with other wealthy suspects on bail, such as the late Ponzi fraudster Bernie Madoff in New York.
The field is highly lucrative. Former New York Police Department detective Nick Casale, now a private security consultant who acted as Madoff's bail monitor, estimated last year that that the bill for guarding Meng could reach US$10,000 a day or more.
Mitchell said the guard she spoke to "is a nice guy. I have no issue with him personally."
Meng case embarrasses Canadian court, lawyer says, rejecting fraud claim
But she said she was concerned that Lions Gate might be sharing information on reporters and other people that the firm gathered in the course of its duties as Meng's jailers.
Asked about this, the guard told Mitchell: "Why would we share your information? … I understand your concerns, but they are not a concern."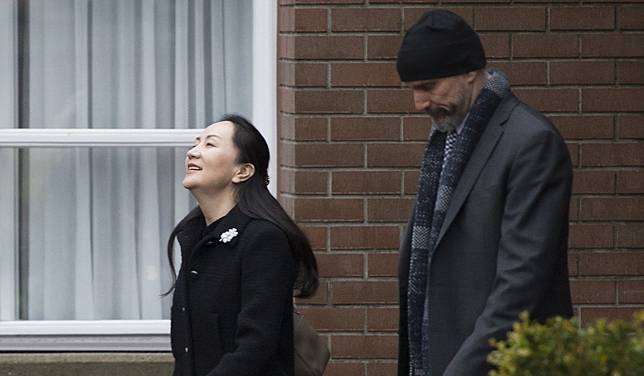 Canada's Department of Justice said on Friday that Lions Gate had been "deemed adequate by the Court to ensure that Ms Meng complies with her bail conditions".
"To ensure that Ms Meng is complying with the terms of her bail, Ms Meng is required to report to a bail supervisor," a spokeswoman said. "To date, we have no evidence that she is not complying with her bail conditions. We will continue to assess and monitor matters relating to her bail."
A spokesman for Huawei said it was unfamiliar with any of Lions Gates' other business, besides guarding Meng, and could not comment further. The consulate did not immediately respond to a request for comment.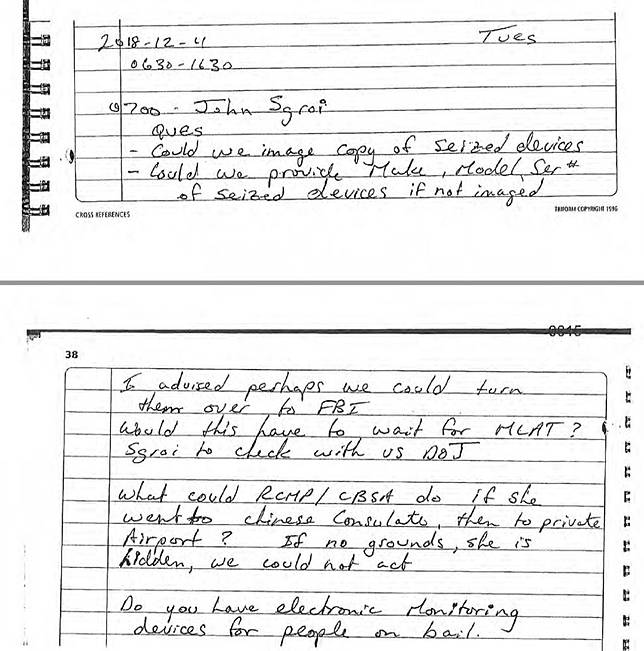 Chinese diplomats, including consul general Tong Xiaoling, have been regular visitors to Meng's home and attendees of her court appearances. Tong declined to comment about Meng's case on Thursday as she left a hearing.
Meng has appeared to be on friendly terms with her Lions Gate jailers.
During a break in court proceedings on September 24, a guard said to Meng: "When this is all over we'll have to buy you lunch." Both women laughed.
Sign up now for our 50% early bird offer from SCMP Research: China AI Report. The all new SCMP China AI Report gives you exclusive first-hand insights and analysis into the latest industry developments, and actionable and objective intelligence about China AI that you should be equipped with.
Copyright (c) 2020. South China Morning Post Publishers Ltd. All rights reserved.
查看原始文章