Time has not yet arrived to warrant troops to maintain order in city, Leung says, but even if they were deployed, it wouldn't damage one country, two systems
Current Justice Secretary Teresa Cheng says political factors will not be taken into account when deciding whether to press charges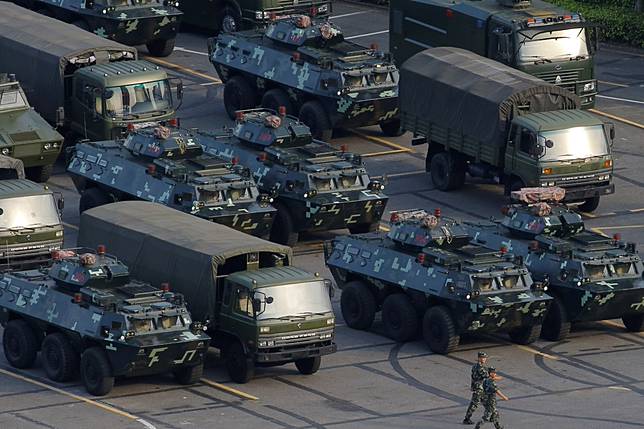 Hong Kong has not yet warranted any call for Beijing to send troops to the city for security purposes amid ongoing protests against the now-abandoned extradition bill, top Beijing adviser and the city's former justice secretary Elsie Leung Oi-sie said on Sunday.
Leung said on a radio programme that even if the People's Liberation Army (PLA) in Hong Kong were deployed according to the Basic Law " Hong Kong's mini-constitution " she did not think the move would damage the governing principle of "one country, two systems".
Leung's remark came in light of recent reports that large numbers of armed police had been gathering at Shenzhen Bay, near the Hong Kong border. The reports sparked speculation and concern Beijing might deploy paramilitary troops to the city to crack down on protests that have been continuing for more than two months.
"Article 18 (comes into effect when the situation in Hong Kong) 'endangers national unity or security', which would be when people are not only promoting Hong Kong independence, but are taking up arms in an attempt to separate the city from China," Leung said.
"That would be a state of war. But what has been happening in Hong Kong so far is more an issue of public order than of national security."
Article 18 of the Basic Law provides that in the event of the standing committee of the National People's Congress declaring a state of war or a state of emergency in Hong Kong, the central government may issue an order applying relevant national laws in Hong Kong.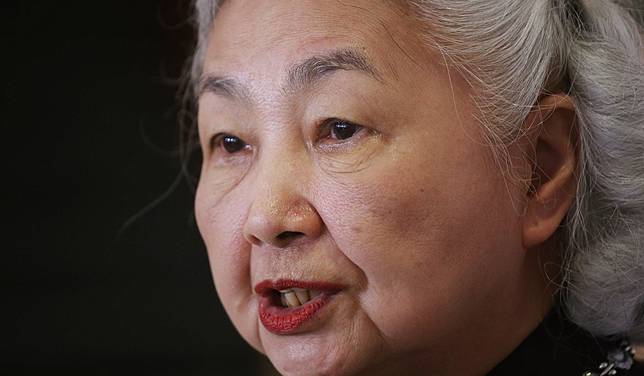 Some actions are quite close to subversion but there has yet to be an attempt to topple the Chinese government or the Hong Kong governmentElsie Leung, former justice secretary
The protests in the past two months arose from opposition to the bill, which Chief Executive Carrie Lam Cheng Yuet-ngor has since said is dead and which would have allowed the city to send criminal suspects to mainland China, as well as other jurisdictions it didn't have an extradition agreement with.
Leung added that though some people labelled the protests in Hong Kong a "colour revolution", she thought that point had not yet arrived.
"Some actions are quite close to subversion but there has yet to be an attempt to topple the Chinese government or the Hong Kong government," she said.
Beijing's Office of Hong Kong and Macau Affairs has held three press conferences since protesters defaced the national emblem at the liaison office in Sai Wan in late July, and condemned such actions as challenges to national sovereignty and one country, two systems.
However Leung said those were minor acts.
"Insulting the national emblem and the national flag is indeed challenging the central government's authority but all these are petty actions that will not really affect Hong Kong's security," Leung said.
"The protesters shouldn't do that but neither should a state of emergency be declared just because of these people."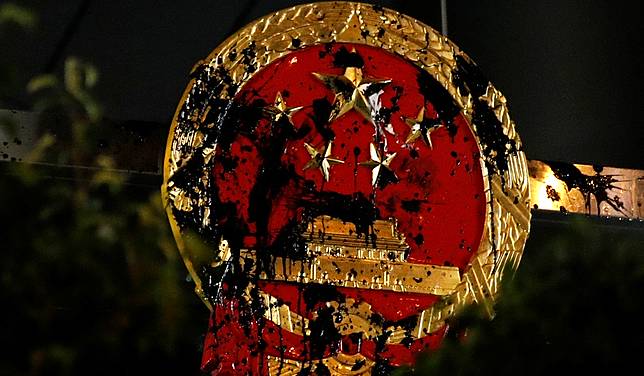 The Basic Law's article 14 also stipulates that the Hong Kong government can ask Beijing for assistance from the PLA garrison in the city to maintain public order.
In such an eventuality, according to Leung, the one country, two systems principle would not be breached.
"Military forces stationed in Hong Kong are bound by both national and Hong Kong's law, including the garrison law; therefore, one country, two systems won't simply end because troops are deployed," Leung said.
Meanwhile, Ronny Tong Ka-wah, a non-official member of the Executive Council, said on Saturday that Lam could make laws to temporarily ban all demonstrations by declaring a state of emergency under the Emergency Regulations Ordinance. But he worried that such a move would bring Beijing one step closer to sending troops to Hong Kong and make local governance more difficult.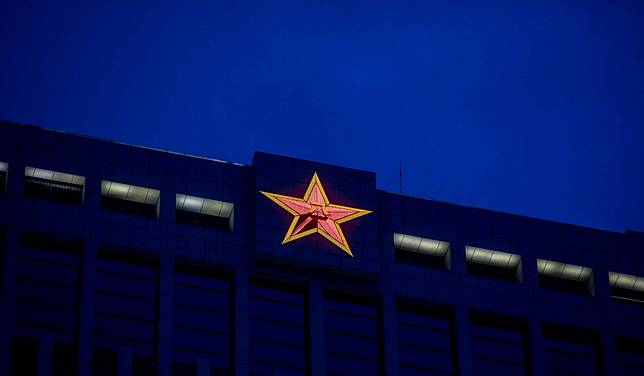 Tong added that his think tank and political group Path of Democracy had proposed setting up a "truth and reconciliation commission", which aims to promote social recovery and suggest an amnesty list to Lam. He said it could serve as an alternative to protesters' call for the setting up of an independent inquiry into the police's use of force.
Protesters have also demanded the exoneration of more than 700 people arrested since the movement started on June 9.
Secretary for Justice Teresa Cheng Yeuk-wah said on Sunday before leaving on a business trip to Shanghai that she and the Director of Public Prosecutions would not take any political factors into account when deciding whether to press charges or not.
"Prosecutorial decisions by the Department of Justice do not kowtow to anyone and are not subject to any form or pressure," Cheng said.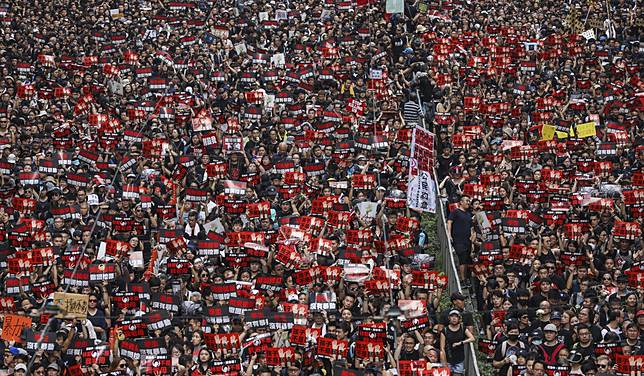 Prosecutorial decisions by the Department of Justice do not kowtow to anyone and are not subject to any form or pressureTeresa Cheng, justice secretary
When asked why the justice department had yet to charge anyone arrested in relation to an indiscriminate attack against passengers in Yuen Long MTR station on July 21, Cheng said she would not comment on individual cases and prosecution work depended on the case's complexity and the amount of evidence.
A legal source said it was still premature to say if the justice department could press charges in the Yuen Long case, as the relevant documents had not even reached the department. This meant no decision had been made. One of the difficulties, as the Post understood, lay in the fact the men involved were not arrested on the spot on the evening of July 21.
Top prosecutor David Leung Cheuk-yin previously declined to comment on whether Cheng was personally involved in any decision to prosecute. But the Post understands that each prosecution surrounding recent protests must go through Cheng herself.
Protesters took to the streets on Sunday afternoon at Victoria Park in Causeway Bay for another mass rally to press the government to respond to their demands.
Additional reporting by Alvin Lum
Copyright (c) 2019. South China Morning Post Publishers Ltd. All rights reserved.
查看原始文章