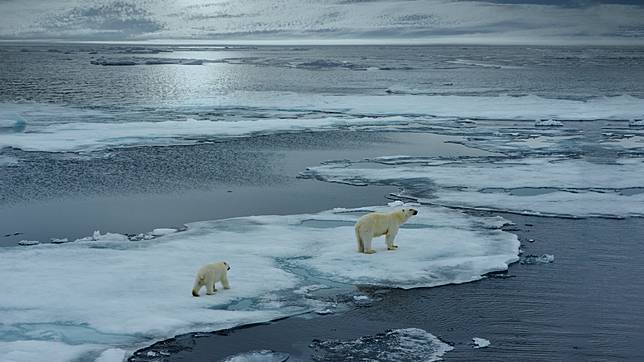 As declining sea ice threatens to disrupt the main habitat for polar bears, the United States and China see a once-in-a-lifetime opening.
A decrease in Arctic summer sea ice could turn previously frozen sea lanes into "the 21s century Suez and Panama Canals," US Secretary of State Mike Pompeo said in May 2019.
But the possibility of faster and cheaper shipping between Asia and Europe through the Arctic has also pitted the US against a rising China eager to expand its global influence.
A year before Pompeo spoke of leveraging the Arctic in his speech in Finland, Beijing announced a policy to include the polar region in its Belt and Road Initiative, an ambitious effort to build land and maritime trading routes across the globe, calling itself a "near-Arctic state."
But that claim "entitles China to exactly nothing," Pompeo said at the Arctic Council, a group led by eight nations " including the US " with territory in the Arctic Circle.
The scathing remarks signaled the Arctic region's increasing significance in the US-China rivalry for power and influence from the South China Sea to Africa.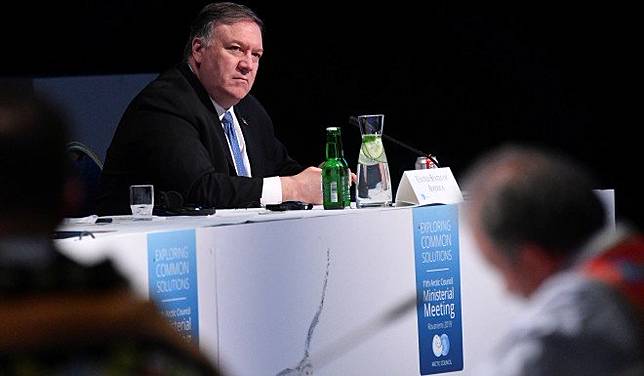 The rapid decrease in Arctic summer sea ice in recent decades has attracted the interest of many more countries than China to the region because it opens previously frozen sea lanes, allowing faster, shorter and cheaper commercial trade between Asia and Europe.
By the middle of this century, shipping between the continents will be 10 to 12 days quicker through the Arctic than through the Suez Canal, according to one study commissioned by the British government. The Northern Sea Route Information Office said around 20 vessels a year had already been plying the northern route in recent years.
The Arctic economy has four centers of growth " mineral resources, fisheries, logistics and tourism " according to the study published in 2017, which estimates the region could attract $100 billion in investment through 2027.
While the Arctic may not yet be at the top of China's Belt and Road spending list, it's clear the region has a special allure in Beijing.
"The Arctic is the last frontier for China's dramatically expanding world vision," said Zhang Xin, an associate professor at the school of advanced international and area studies at Shanghai's East China Normal University.
"There is a great attraction not only to the sea (shipping) route and the abundant natural resources and the increasingly evident commercial value … but also to this idea that we need to be there and be part of this evolving global vision " that is very strong."
Zhang compared the Arctic frontier sentiment in China to the US quest to put a man on the moon in the 1960s and the European age of exploration in the 15th and 16th centuries.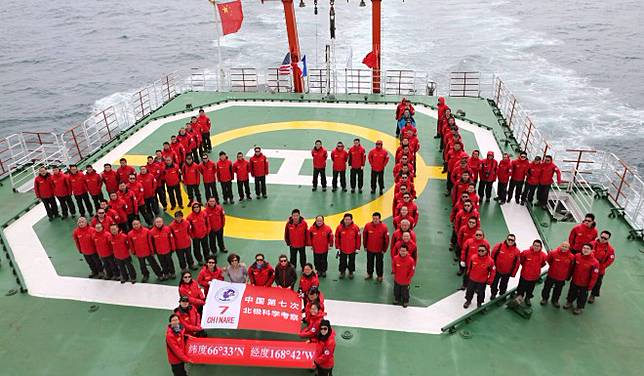 Washington's opposition to all that will face the same hurdles as in other places where China is pursuing its Belt and Road ambitions: Beijing's cash has proven to open doors in economically struggling regions, and Nordic capitals can have just as much interest in Chinese investment and scientific collaboration.
The other obstacle for the US is a familiar one: Russia.
Beijing and Moscow declared a "new era" of bilateral relations in 2019, listing energy, trade, technology, diplomacy and defense as areas for deeper and broader cooperation.
That was on show in December when Russia turned on a $55 billion gas pipeline to supply China. Russia also has 15,000 miles of resource-rich Arctic coastline to attract further Chinese investment.
Since Beijing put its Arctic interests into writing, in its Arctic white paper in 2018, Chinese scientists have pinged radio signals from the Arctic sea route into Chinese cities to test short-wave communications and embarked on missions to measure sea ice and Arctic weather patterns, building on its expanding, decades-old research interest in the region.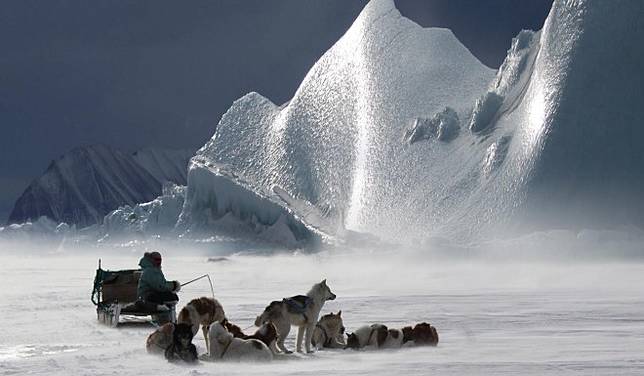 A joint research facility with Iceland has opened, with agreements for similar centers signed with Finnish and Russian scientific institutions.
Scientific progress is the "most meaningful" of China's Arctic objectives, according to Liu Xu, assistant professor in the school of international studies at Renmin University in Beijing. The others were sea routes, energy resources, environmental protection and forging closer ties with Arctic countries, he said.
"The Chinese government thinks that the Arctic Ocean is the commonwealth of human beings, it's not only the wealth of Arctic countries, because it has a great meaning for people all over the world," he said, adding that this was in part because of the shared effects of global climate change.
"China well understands the territorial sensitives in the Arctic region, and its policy takes this seriously."
But the US and some European states are unconvinced by the claims for science, pointing to controversies involving China-funded institutes at universities in the West.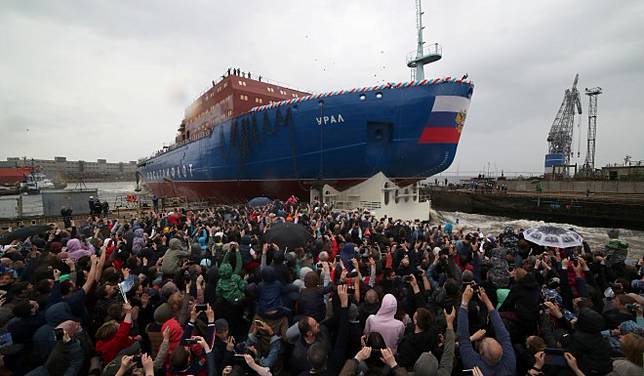 A Belgian university shut the Confucius Institute on its campus in December after accusations that the former head conducted espionage for China.
The Pentagon has said the Chinese scientific presence paves the way for China's military, including submarines.
Denmark and Sweden have raised similar concerns about China's scientific research in the Arctic being used to open up the region for other purposes.
A lot of this is still in the paper napkin stageMarc Lanteigne, University of Tromsø
Yun Sun, director of the China Programme at the Stimson Center think tank in Washington, explained the US concern: "For example, the Chinese are trying to develop a GPS system that covers that Arctic. If they do develop that system they could say it's for scientific research, but it could also be used for military purpose."
"There are a lot of blurry categories," she said.
The United States has "immense capability to hinder and block China's activities in the Arctic," she said, noting this could range from raising scrutiny of China in the Arctic Council to providing alternative financing for projects.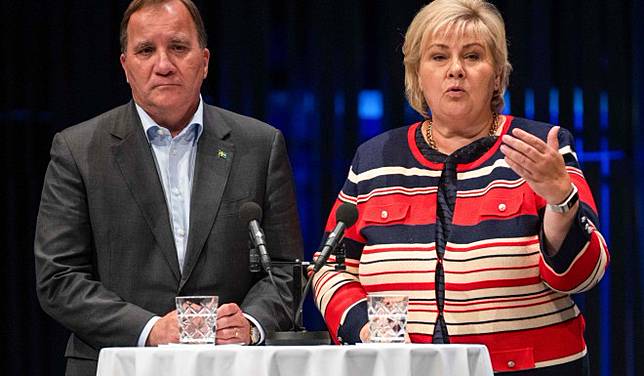 US President Donald Trump's offer to buy Greenland in August was assumed by some to be linked to those concerns. It came after state-owned China Communications Construction withdrew its bid to build two airports in the autonomous Danish territory, which hosts a US Air Force base.
Some of this concern was overblown, said Camilla Sørensen, associate professor at the Institute for Strategy at the Royal Danish Defence College.
"The Nordic Arctic countries … know that of course the Chinese are increasingly interested in the Arctic for shipping routes and resources, but it's not like they are there in strong numbers or it's a huge priority for the Chinese," she said.
What this did mean was that for some Arctic nations with ties to the US but interested in Chinese investment the "room to maneuver is simply getting smaller," she said.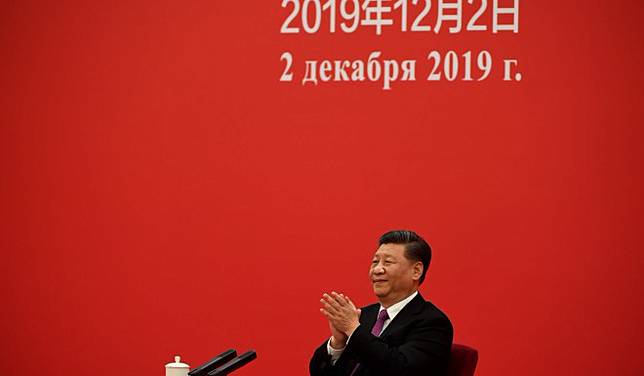 And having the cooperation of Arctic nations was key, said Gao Tianming, director at the Arctic Blue Economy Research Center of Harbin Engineering University in northeastern China.
Development of an economic corridor in the Arctic "requires extensive construction and reconstruction of the infrastructure along the entire route from Russian Chukotka in the east to Iceland and Greenland in the west," he said. That included deepwater ports with modern logistics and services, and refueling points for vessels on the entire route from China to Europe and back.
"In such a situation, future development of the (corridor) and China's position in the initiative depend on the willingness of Nordic countries and Russia to welcome China's contribution," Gao said.
When considering the scale and difficulty of building infrastructure projects like ports, bridges, tunnels and railways, the Arctic provides new challenges entirely.
"A lot of this is still in the paper napkin stage, and we are waiting to see what comes next. Will we see railways? Will we see a growth of Chinese shipping?" said Marc Lanteigne, an associate professor of political science at Norway's University of Tromsø.
He said two China-funded mining projects in Greenland had yet to begin, and talk of investment in railways in Finland and Norway was still just that " talk.
"The Belt and Road is now very much a part of the Arctic, but what's interesting though is that we are not exactly sure how far it stretches into the region … You go beyond Russia and things get a bit fuzzy," he said.
But it's a different story in the Russian Arctic, where the investment is definitely far beyond a napkin.
In the Arctic, it's Russia which has all the military assetsArtyom Lukin, Far Eastern Federal University
On parallel peninsulas jutting out in the frigid Kara Sea, China has a 30% stake in a massive natural gas project known as Yamal LNG and owns 20% of the nearby Arctic LNG 2.
When fully operational, the $48 billion projects are expected to help their operator Novatek to reach its goal of cornering 10% of the global LNG market by 2030, according to Bloomberg.
Yamal LNG is the biggest LNG project in Russia with an aggregate share of about 5% of the global LNG market, the company said in its 2018 annual report.
These LNG ventures led to the creation of a Chinese-Russian Arctic shipping company in July.
Russia has thrown its arms open to Chinese investment as "severe Western sanctions" have cut access to capital and technology, while a strengthened diplomatic relationship "necessitates a more accommodating attitude by Moscow toward Beijing's Arctic aspirations," according to Artyom Lukin, a researcher with the school of regional and international studies at the Far Eastern Federal University in Vladivostok.
"Without Chinese participation, it will be difficult to carry out major projects in the Russian Arctic that Russia cannot afford to implement on its own due to their huge costs and technological complexity," Lukin said.
As for Western concerns about China's military presence following its economic and scientific growth in the region, "the Arctic is not the South China Sea," he said.
"In the Arctic, it's Russia which has all the military assets, all the capabilities, so we are really at home there. China is just a guest."
Copyright (c) 2020. South China Morning Post Publishers Ltd. All rights reserved.
查看原始文章