Beijing will be watching as leaders of African nations and international organisations gather for development summit in Yokohama later this month
Tokyo is expected to use the conference to articulate how its approach to aid and infrastructure is different from Chinese projects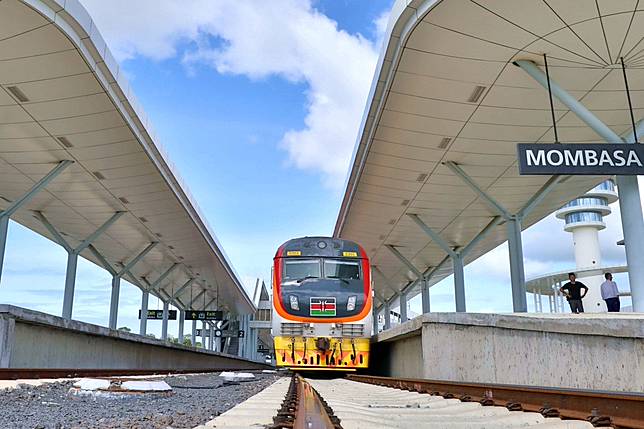 The long rivalry between China and Japan is again playing out in Africa, with Tokyo planning to pour more aid into the continent and invest in infrastructure projects there.
Beijing " which has for decades funnelled money into the continent " will be watching as the leaders of 54 African countries and international organisations descend on Yokohama later this month for the seventh Tokyo International Conference on African Development (TICAD).
Japan reportedly plans to pledge more than 300 billion yen (US$2.83 billion) in aid to Africa during the conference. While that might not be enough to alarm China " which in recent years has been on a spending spree in the continent " it will be paying close attention.
Japan has in the past used the meetings to criticise Chinese lending practices in Africa, saying it was worried about the "unrealistic" level of debt incurred by African countries " concerns that China has dismissed.
This year, analysts expect Tokyo will use the conference to articulate how its approach to African development is substantively different from that of the Chinese.
"So, look for the words 'quality', 'transparency' and 'sustainability' to be used a lot throughout the event," said Eric Olander, managing editor of the non-partisan China Africa Project.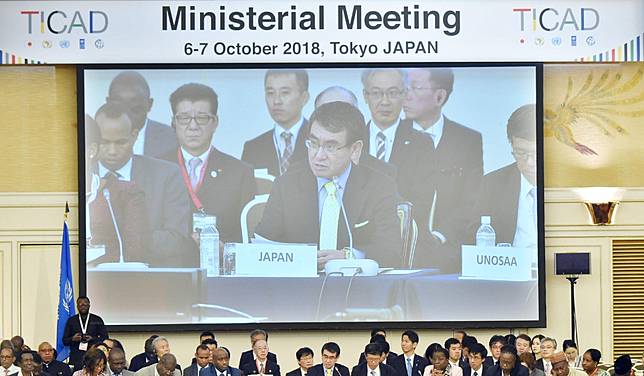 Olander said Japan often sought to position its aid and development programmes as an alternative to China's by emphasising more transparency in loan deals, higher-quality infrastructure projects and avoiding saddling countries with too much debt.
"In some ways, the Japanese position is very similar to that of the US where they express many of the same criticisms of China's engagement strategy in Africa," Olander said.
But the rivalry between China and Japan had little to do with Africa, according to Seifudein Adem, a professor at Doshisha University in Kyoto, Japan.
"It is a spillover effect of their contest for supremacy in East Asia," said Adem, who is from Ethiopia.
"Japan's trade with Africa, compared to China's trade with Africa, is not only relatively small but it is even shrinking. It is a result of the acceleration of China's engagement with Africa."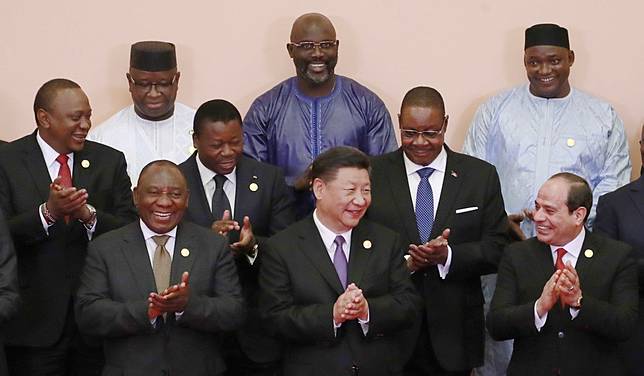 Japan launched the TICAD in 1993, to revive interest in the continent and find raw materials for its industries and markets for products. About a decade later, China began holding a rival event, the Forum on China-Africa Cooperation.
It is at heart an ideological rivalry unfolding on the continent, according to Martin Rupiya, head of innovation and training at the African Centre for the Constructive Resolution of Disputes in Durban, South Africa.
"China cast Japan as its former colonial interloper " and not necessarily master " until about 1949. Thereafter, China's Mao (Zedong) developed close relations, mostly liberation linkages with several African nationalist movements," Rupiya said.
Beijing had continued to invoke those traditional and historical ties, which Japan did not have, he said.
"Furthermore, Japan does not command the type of resources " call it largesse " that China has and occasionally makes available to Africa," Rupiya said.
Although both Asian giants have made inroads in Africa, the scale is vastly different.
While Japan turned inward as it sought to rebuild its struggling economy amid a slowdown, China was ramping up trade with African countries at a time of rapid growth on the continent.
That saw trade between China and Africa growing twentyfold in the last two decades. The value of their trade reached US$204.2 billion last year, up 20 per cent from 2017, according to Chinese customs data. Exports from Africa to China stood at US$99 billion last year, the highest level since the 1990s. Meanwhile, through its Belt and Road Initiative that aims to revive the Silk Road to connect Asia with Europe and Africa, China is funding and building Kenya's Standard Gauge Railway and the Addis Ababa-Djibouti Railway. Beijing is also building major infrastructure projects in Zambia, Angola and Nigeria.
Japan's trade with Africa is just a small fraction of Africa's trade with China. In 2017, Japan's exports to the continent totalled US$7.8 billion, while imports were US$8.7 billion, according to trade data compiled by the Massachusetts Institute of Technology.
But Japan now appears eager to get back in the game and expand its presence in Africa, and analysts say this year's TICAD will be critical " both in terms of the amount of money Tokyo commits to African development and how it positions itself as an alternative to the Chinese model.
Ryo Hinata-Yamaguchi, a visiting professor at Pusan National University in South Korea, said the continent was "economically vital to Japan, both in trade and investments".
"Moreover, Japan has established some strong links with African states through foreign aid," Hinata-Yamaguchi said.
"Japan's move is driven by both economic and political interests. Economically, Japan needs to secure and maintain its presence in, and linkages with, the African states while opening new markets and opportunities," he said.
To counter China's belt and road strategy, Japan has launched the Asia-Africa Growth Corridor project, an economic cooperation deal, with India and African countries.
Tokyo meanwhile pledged about US$30 billion in public-private development assistance to Africa over three years at the 2016 TICAD, in Nairobi. But China offered to double that amount last year, during its Forum on China-Africa Cooperation in Beijing.
Still, Japan continues to push forward infrastructure projects on the continent. It is building the Mombasa Port on the Kenyan coast, while Ngong Road, a major artery in Nairobi, is being converted into a dual carriageway with a grant from Tokyo.
Japan is also funding the construction of the Kampala Metropolitan transmission line, which draws power from Karuma dam in Uganda. In Tanzania, it provided funding for the Tanzania-Zambia Railway Authority (Tazara) flyover. And through the Japan International Cooperation Agency, Tokyo also helps African countries improve their rice yields using Japanese technology.
There are nearly 1,000 Japanese companies " including carmakers like Nissan and Toyota " operating in Africa, but that is just one-tenth the number of Chinese businesses on the continent.
Olander said Japan's construction companies were among the best in the world, albeit not necessarily the cheapest, and that Tokyo was pushing its message about "high-quality" construction.
XN Iraki, an associate professor at the University of Nairobi School of Business, said Japan wanted to change its approach to Africa on trade, which had long been dominated by cars and electronics.
"(It has) no big deals like China's Standard Gauge Railway. But after China's entry with a bang " including teaching Mandarin through Confucius Institutes " Japan has realised its market was under threat and hence the importance of the TICAD, which should remind us that Japan is also there."
Additional reporting by Lee Jeong-ho
Copyright (c) 2019. South China Morning Post Publishers Ltd. All rights reserved.
查看原始文章