Hundreds of thousands of sports fans and tourists are about to descend upon the Asian nation, and many of them will have ink
Japan's long-standing aversions to body art could do with a serious touch up if the country wants to maximise its time in the international spotlight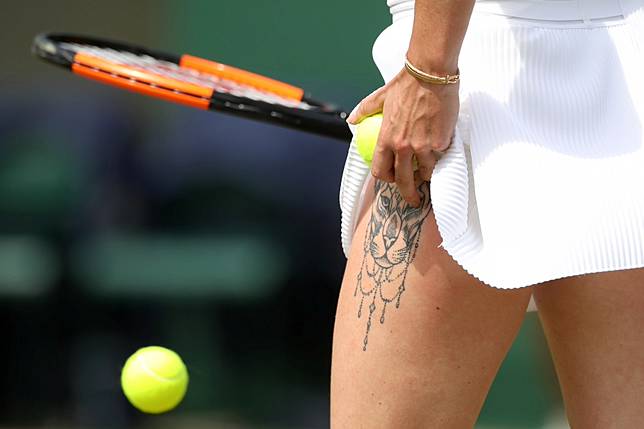 As someone who has close to two dozen tattoos, I'm well aware of the issue surrounding body art. Odd looks, double takes and mothers pulling their wide-eyed children away from me happen on a regular basis.
Dating back centuries, its association with gangs such as the Hell's Angels, the triads and countless other factions has remained linked to the practice right up to the end of the 20th century.
Part of me gets it, but in 2019, part of me thinks the idea of tattoos being stigmatised and signifying "outlaw" culture is getting pretty old and quite frankly, outdated. I got my first tattoo back in 1999, and now, 20 years later I know as many people who have tattoos as do not. They've entered mainstream culture en masse. Soccer players and fashion icons like David Beckham and trailblazing singers such as Lady Gaga and Ariana Grande are adorned with various ink jobs.
Japan, however, has yet to join us in 2019 when it comes to tattoos and their inclusion in modern culture, and it's unfortunate timing, given the country is set to host two of the world's biggest sporting events in the coming year, welcoming people from around the world and all walks of life.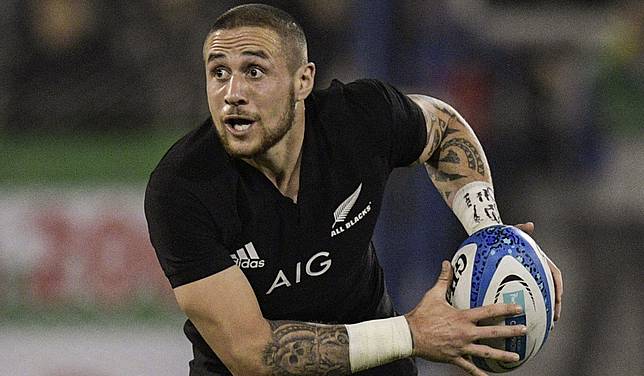 The country's aversion to tattoos stems from irezuma, which are traditional Japanese tattoos that first came to prominence hundreds of years ago and used to be showcased within the country as an art form. Then in 1720, the government decided instead of cutting off convicted criminals' noses or ears, they would tattoo their arms or foreheads so people could identify them.
Tattoos further fell out of favour during the turn of the 19th century, known as the Meiji era, when the country was undergoing various changes such as European colonisation of the region and modernisation. This has morphed into an association with Japan's yakuza gangs and the country's criminal underbelly. Today, the underlying problem remains on traditionalist customs carrying forth into everyday activities.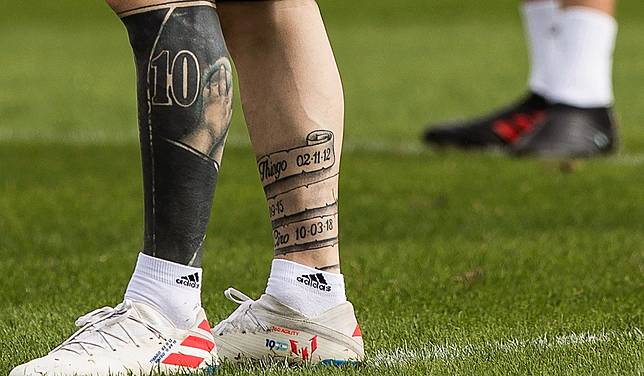 Technically, a government notice dating back to 2001 notes that tattoos can only be administered by licensed doctors as the "practice" is legally medical work. What is a paper law is regularly scuttled by locals who run shops in tourist friendly areas and have business licenses like normal taxpaying citizens. However, the stigma remains plentiful among the denizen culture, especially when it comes to the older generations.
Getting into countless places such as bathhouses, saunas, public swimming pools, beaches, gyms and even restaurants with tattoos can be tricky, and, as someone who has visited the country with ink can attest, these difficulties remain in place.
The problem Japan will face when the 2019 Rugby World Cup kicks off on September 20 has already forced some businesses to do some capitalistic soul searching. Reports state thousands of hot springs are rethinking their ban on tattooed bathers as approximately 400,000 foreigners and their wallets will descend upon the country to catch the games.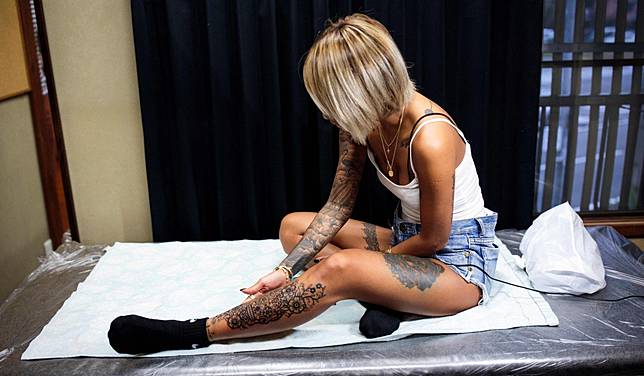 Last year World Rugby issued a "warning" for fans and even players to cover up their tattoos in public to avoid causing offence. It appears since then the warning has been downgraded from typhoon status to more of a tropical storm. The fact that New Zealand All Blacks players' Maori tattoos are some of the world's most recognised when it comes to sports in general presents an interesting conundrum: does home soil rule when it comes to competing customs?
Next year, things will get even worse as arguably the world's most well known and long-standing sporting event, the Summer Olympic Games, will descend upon Tokyo Bay. More than 200 nations will be represented by 11,000 athletes, who will be followed by close to a million foreigners for the three-week extravaganza which will start on July 24.
The country is scrambling to find a way to update itself hoping not to peeve people looking to spend boatloads of cash in what will inevitably be a tourism windfall. It could turn out to be Japan's modern times coming-out party. The last thing Japanese officials want is negative stories plastered all over the international press about foreigners being refused service from stuffy business owners for having ink in visible places.
The Japan Times went so far as to publish a piece titled "Historic justification for Japan's tattoo ban is no longer relevant". The writer notes that as many as 50,000 former gang members have left the yakuza since 2011, although, as many know, tattoos are fairly permanent unless one is willing to undergo an even more painful operation. Integrating these people back into society can be difficult, given society is telling them there are certain places they can't enter.
Respecting culture and tradition is fine, but when you open your arms up to the world, all bets are off. If Japan want to be good hosts, asking people to take off their shoes and throw on some sandals indoors is probably fine, but when it comes to body art, sticking to the old way might prove as unwanted as a regrettable tattoo.
Copyright (c) 2019. South China Morning Post Publishers Ltd. All rights reserved.
查看原始文章