With crafts, gifts and political merchandise banned from government markets, sellers and activists find their own way to make sales – and spread their message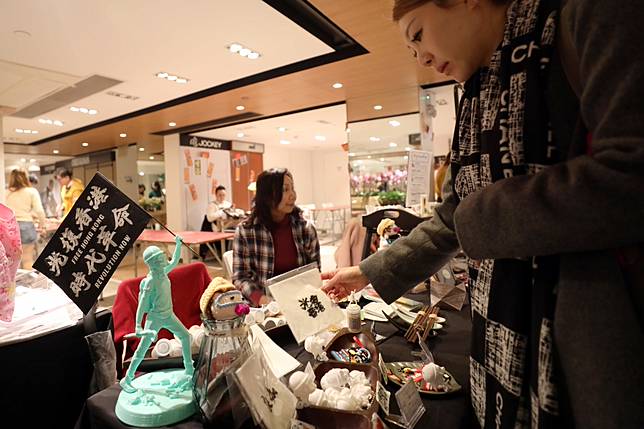 A ban on selling crafts and gifts at Hong Kong's government-run Lunar New Year markets has sparked a wave of independent festive fairs, but organisers and retailers have struggled to find venues and make products.
Supporters of the anti-government movement will hold festive bazaars over the new-year period in at least five areas " Causeway Bay, Tai Po, Kwun Tong Fanling, and Wong Tai Sin. They will offer products such as artworks and snacks modelled on icons of the protests which have gripped the city since June " such as Pepe the Frog and the LIHKG Pig" as well as card games mocking political figures.
There would have been three more markets, but the government scuppered newly elected pro-democracy district councillors' plans for events in Sai Ying Pun, Tuen Mun and Kwai Tsing.
"It's a kind of suppression," Central and Western district councillor Cheung Kai-yin, also one of the organisers, said. She had plans for about 40 stalls selling local handicrafts, fruits and political products such as pro-democracy stickers on Centre Street in Sai Ying Pun this weekend.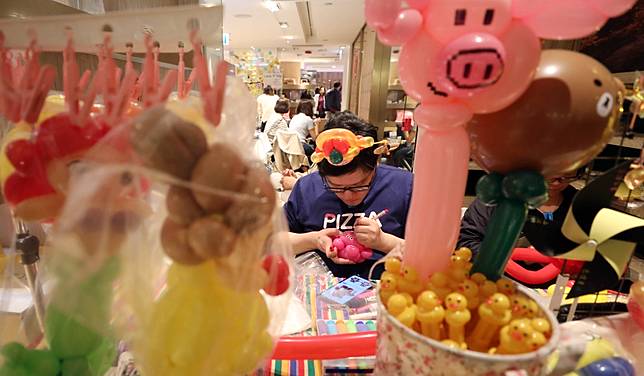 Cheung said she applied for a licence to hold the event from the Food and Environmental Hygiene Department in late November, shortly after the pro-democracy camp made huge gains in local elections, taking control of all but one of the city's 18 districts. But the department did not give approval and Cheung and her team had to cut down the number of stalls by about half, with mostly game stalls and workshops. She added that no money would change hands.
A department spokeswoman said the government found it would not be suitable to hold the proposed event at the site during the suggested time, after consulting relevant departments.
Cheung regretted their decision, asking why she and her team could not set up a market for dry goods when the government would not provide one.
While the annual markets are known for their flowers and fruit, some stallholders have traditionally also traded in merchandise for pro-democracy parties and anti-government novelties including, most famously, toilet roll bearing the face of former city leader Leung Chun-ying.
Lunar New Year countdown in China as millions head home for holiday
In November, officials announced that only flowers and food would be allowed at the 15 government-run fairs and festivals between January 19 and January 25, citing safety concerns. The decision followed a series of event cancellations, including of the annual Cyclothon and Wine & Dine Festival, because of the often-violent civil unrest which has rumbled on since June.
Soap maker Catherine Lau Chi-wai, who had planned to sell her wares at the Sai Ying Pun market, was disappointed by its cancellation.
"I put a lot of effort into making many things," the 48-year-old said, adding that she had needed to work within a tight time frame.
She said she made 36 bars of soap using pomelo leaf " a plant customarily used for bathing the day before Lunar New Year, to wash away the previous year's bad luck.
Having multiple venues allows us to 'be water'. If a site doesn't work out, then we can have other venues to make that upKwun Tong fair organiser
She wanted to donate the proceeds to protesters who face "political repression".
As the market was called off, she said, she would be happy to give her products away for free, in the worst case.
The market plans in Tuen Mun and Kwai Tsing were dropped because commercial activities are not allowed at the proposed sites, under Housing Authority policies.
A proposal for a market in Whampoa, filed by Kowloon City district councillors, was denied like the Sai Ying Pun plan, but some stall owners managed to move their business to a nearby seafood place.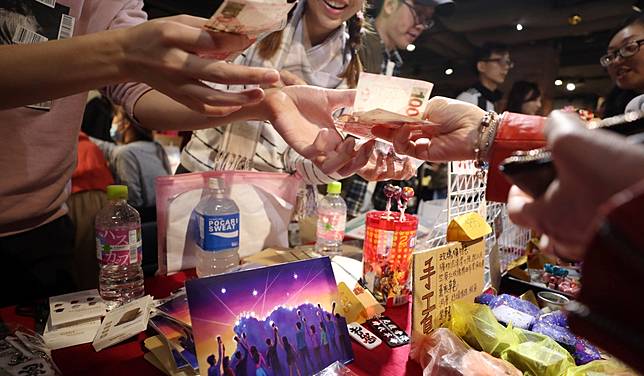 Preparing to launch a market in Kwun Tong from Thursday, Henry Law, 22, admitted securing venues was challenging for organisers.
But he and his team managed to find about 10 businesses to lend them space for free, including a gym and a restaurant, so they could run bazaars scattered around different corners in the district, over an area totalling 20,000 sq ft.
"Having multiple venues allows us to 'be water'. If a site doesn't work out, then we can have other venues to make that up," he said.
"Be water, my friend", the famous saying of the late martial arts star Bruce Lee, has become a strategy in the social movement, under which protesters seek to be spontaneous, formless and flexible.
Zero Lee Yui-hang, 30, who runs a board game centre on Shing Yip Street, Kwun Tong, said sharing his almost 1,000 sq ft space for the two-day market would mean forgoing more than HK$10,000 income.
"Money is important, but there is something more important," the protest supporter said.
Retailer Jake Li, 26, said it was a relief to see independent festive markets take root, having been caught off guard by the removal of dry goods from government fairs.
Li recalled he and his business partners had initially planned to sell card games based on the city's political or protest figures, as well as tram models, at the government-run fair in Causeway Bay's Victoria Park, and had already invested HK$100,000 before the officials' announcement.
He said they struggled to find a factory to mass-produce the products, especially because their political content would put off mainland Chinese manufacturers. They had to resort to a factory in Taiwan, upping their costs.
On Saturday, at his stall at the unofficial Causeway Bay fair, Li said he had sold 80 sets of the cards since setting up the previous day. He previously said he had more than 100 online pre-orders.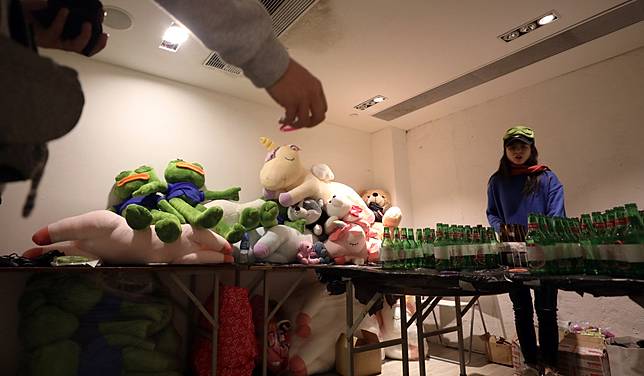 "Our greatest hope is to give back to the 'yellow economic circle' when we secure a certain sum of income," he said. The "yellow economy" refers to businesses which openly support the social movement, and to which protesters are increasingly looking to give their custom.
Some of the non-official festive markets are specifically in support of the yellow economy.
Peter Shiu Ka-fai, who represents the retail sector in the legislature and sits with the pro-establishment camp, said Hong Kong is a free society and businesses can make their own choices, but noted that companies do not normally look to narrow their customer base.
Protest-themed products sold well at the independent Causeway Bay market, inside two floors of an indoor venue, which was frequented by dozens of shoppers at a time.
China's internet giants compete to give away money for upcoming holidays
Tatakai Hime, a local brand selling toy figures designed to resemble Hong Kong protesters, had sold more than 200 sets since Friday. The sets, which each included a miniature yellow hard hat, goggles and a gas mask, went for HK$100 each.
Officers from the Food and Environmental Hygiene Department were also seen inspecting the stalls.
Some stalls said they would donate part of their earnings to groups supporting the protests.
A shopper in her 30s, surnamed Lam, had bought some satirical products, including Li's card game.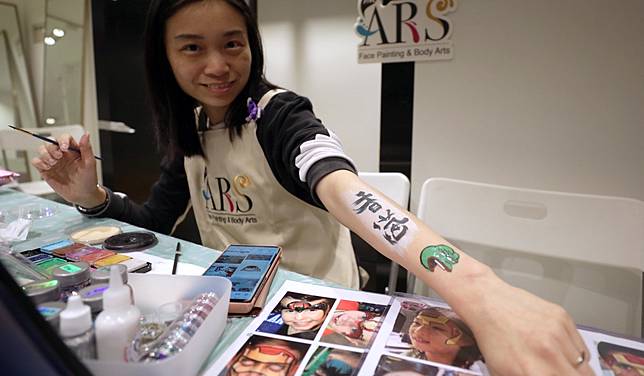 "Even if you went to Victoria Park, there wouldn't be these shops and home-made products from local brands," Lam said.
A 28-year-old advertising worker, who gave his name as Quincy, had spent about HK$500 on medical face masks and envelopes that said "Hongkongers, add oil", a colloquial Cantonese expression of encouragement.
He said he preferred the independent markets to the traditional ones, as he could browse online to see if there were interesting products before deciding to go.
He added: "I think these markets can replace the traditional ones."
Despite the ban, Cheung, and a group of Central and Western district councillors, set up "street booths" with civilians on Centre Street on Saturday afternoon.
The attractions, including local crafts and music performances, drew hundreds of people.
District councillor Yam Ka-yi said order had been good and that she would consider a similar use of public space in the future.
Copyright (c) 2020. South China Morning Post Publishers Ltd. All rights reserved.
查看原始文章