Help Hongkongers priced out of city and salvage democratic reform discussions after 'missed opportunity' of 2014, Lam told
The former head of influential American business group warns US legislation could harm Hong Kong's cargo industry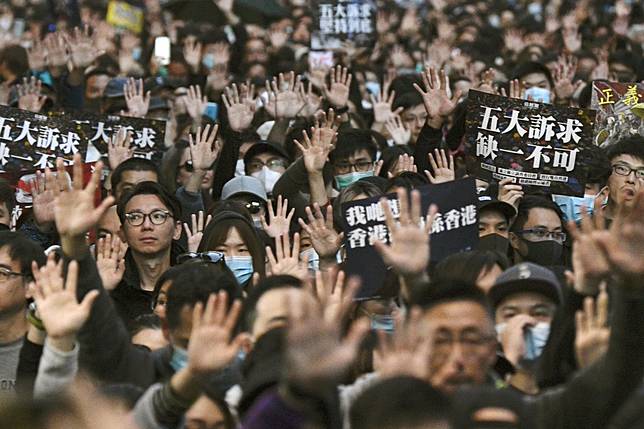 Hong Kong's leader should break the deadlock from months of protests by restarting talks on universal suffrage, tackling the housing crisis and engaging more with the public, according to a business leader.
Peter Levesque, who runs one of the city's largest container terminal operators, bemoaned the "missed opportunity" for democratic reforms five years ago, as he warned of a widening wealth gap between generations that made it too expensive for many Hongkongers to start a family.
The American, who is group managing director of Modern Terminals Ltd, also said companies needed swift action from Carrie Lam Cheng Yuet-ngor's administration to repair the damage to the city's global reputation, caused by six months of anti-government unrest.
But the former chairman of the American Chamber of Commerce in Hong Kong said the situation was "fixable" by focusing on fresh dialogue for universal suffrage and helping people to buy their own homes.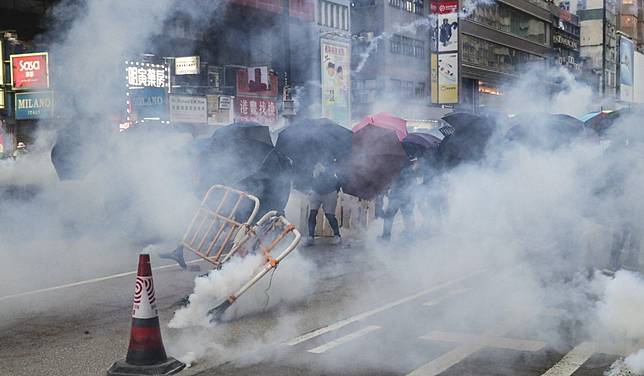 "I have seen over the last 20-plus years since the handover, that 'one country, two systems' has been very successful," Levesque told the Post, referring to the principle under which the city is ruled from Beijing but promised a high degree of autonomy.
"But while it has been successful for one generation it has not necessarily been as successful for the next generation. In some ways, the next generation has viewed it as 'one country, too bad'."
The veteran, who is due to return to the United States in January to become president of North America's largest marine terminal operator, Ports America, said he was frustrated watching the protest crisis unfold without any solutions being put forward.
Hong Kong has been pummelled by the ongoing political crisis and the US-China trade war, leading the city to slip into recession in the third quarter of this year.
The protests started in June with a peaceful mass rally against the now-withdrawn extradition bill, but have escalated into a wider anti-government movement.
Hong Kong leader Carrie Lam 'rules out debate on universal suffrage'
Radical elements of the campaign have vandalised and started fires at railway stations and universities, while also targeting businesses with links to mainland China and setting roadblocks on major thoroughfares. Riot police and hard-core protesters have traded blows using tear gas and petrol bombs.
"Since the handover (from British to Chinese rule in 1997) my generation has seen massive wealth creation while the next generation has seen the creation of a massive wealth gap," Levesque said in an interview on Thursday.
"My generation saw a great property boom, while the next generation has seen a property market development that will be difficult for them to ever participate in.
Watchdog's investigation into port alliance reaches final stages
"Hong Kong has been a great place for me to raise my family, while the next generation sees a city that is too expensive to even start a family.
"And on the issue of universal suffrage you have a generation that faces the prospect of never really having a vote."
Levesque added it was vital that city leader Lam engaged and listened to the public.
He identified resolving housing affordability and restarting talks on universal suffrage as two priorities for defusing the crisis.
"If it takes 80 months of basic salary to put a down payment on a 250 square foot flat, that's a problem. If you can't afford to start a family and to live on your own, that's another problem," he said.
"And on universal suffrage, there was such a missed opportunity around suffrage back in 2014. There must be a way to restart the discussion on this issue once again to get a better outcome."
Amid talk of reshuffles, Hong Kong chief flies to Beijing for annual visit
He was referring to the government's political reform plan in 2014 to allow voters to choose between two or three candidates endorsed by a majority of 1,200-member nominating committee.
That proposal was blocked by the Legislative Council in 2015, with critics calling it "fake universal suffrage".
Anti-government protesters this year see one-person-one-vote for electing the city's chief executive as one of their five core demands.
The protests have attracted the attention of the US Congress and President Donald Trump, who signed off the Hong Kong Human Rights and Democracy Act law last month.
While Beijing and the Hong Kong government have accused the US of meddling, protesters applauded a law that helps students convicted over the protests to secure study visas and places government officials under scrutiny.
Trump signs Hong Kong human rights bill, ignoring China's warnings
The legislation, which paves the way for diplomatic action and economic sanctions against the city's government, requires the US government to regularly assess Hong Kong's autonomy to preserve its special trading status to preserve its special trading status under the US-Hong Kong policy act of 1992.
Levesque said there were elements of the law that might do more harm than good in Hong Kong, despite what he called Washington's best intentions.
In particular, he warned the legislation could inadvertently threaten cargo transshipment, which involves vessels stopping at an intermediary port before reaching their final destination and is the bread and butter of Hong Kong's port industry.
Business in that area could be lost to regional rivals such as Singapore, Levesque said.
Hong Kong police say second bomb plot foiled as three men arrested
"It is the export controls portion of the law that we are most concerned with in terms of how it will impact Hong Kong and US businesses, specifically in the technology sector," he said.
"When you try to apply export controls to a specific destination like Hong Kong, it can become ambiguous and very difficult to implement."
Copyright (c) 2019. South China Morning Post Publishers Ltd. All rights reserved.
查看原始文章